Kannur and Thalaserry Trip:
Date: 18,19 August 2007
People : Mega,Satish,Ravi and Shashidhar
The plan was to attend my friend Jathin's Sisters marriage and hence see around Kannur.
All websites about Kannur boasted of many beaches and forts in the place and I was waiting to see them.
Places we had visited finally were
1. Thalasery fort
2. Muzhapilangad Beach
3. Kannur Fort
4. Payyambalam Beach Walkway
5. Payyambalam Beach
6. Kannur Lighthouse
Marriage
The Marriage happened peacefully without any fire ceremonies.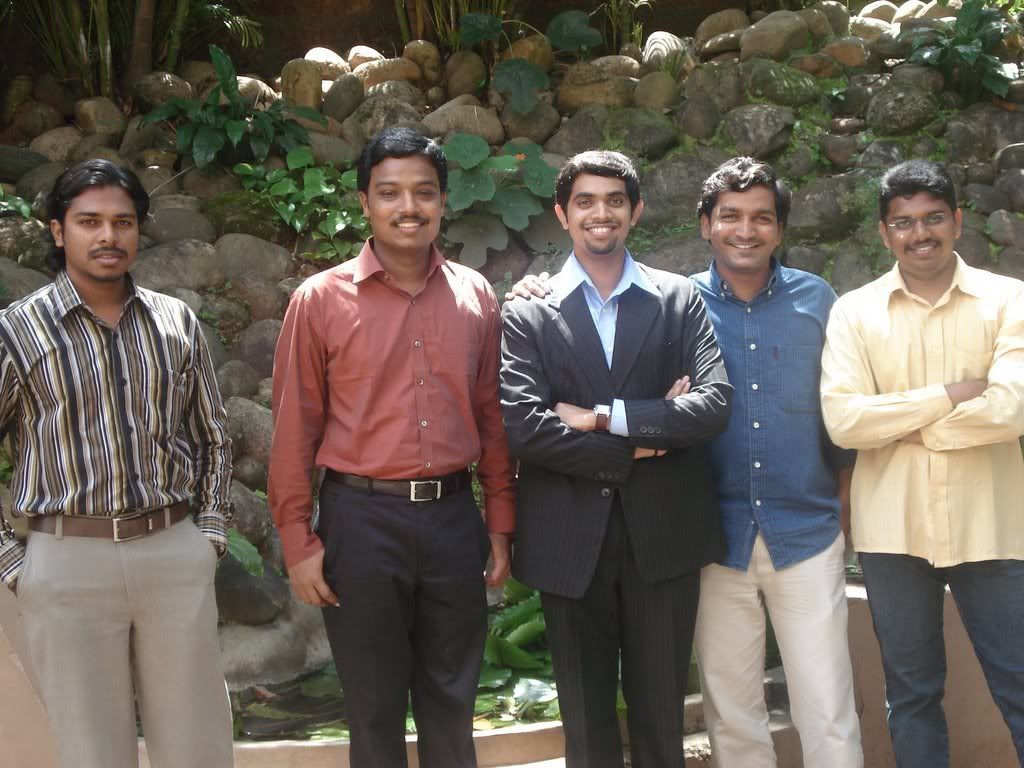 As you can guess yourself, The guy in the Coat is Jathin, our host.
And he played the "Perfect Host" part perfectly. He had arranged a Tavera with a driver for us. That was too good to believe. :-)
Guesthouse
Our stay was at the Government Guest House, Kannur. The Guest House was constructed just next to the sea and had an amazing view of the sea.The sound of the waves were our company during the nights.
The Guesthouse had a fantastic view of the sea as you can see below. :-)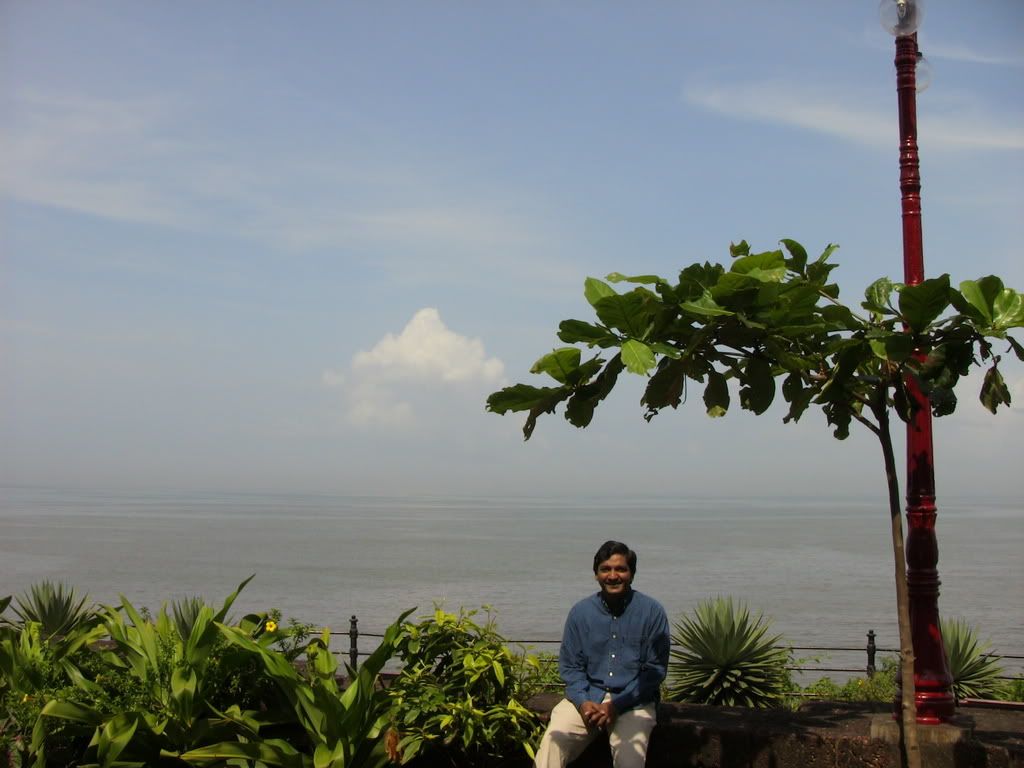 Thalaserry fort
The Thalaserry Fort is at a distance of 20 km from Kannur and is a very small one.:-(
The Entrance to the fort:
The tree inside the fort. The fort had nothing to show off except this big tree. :-(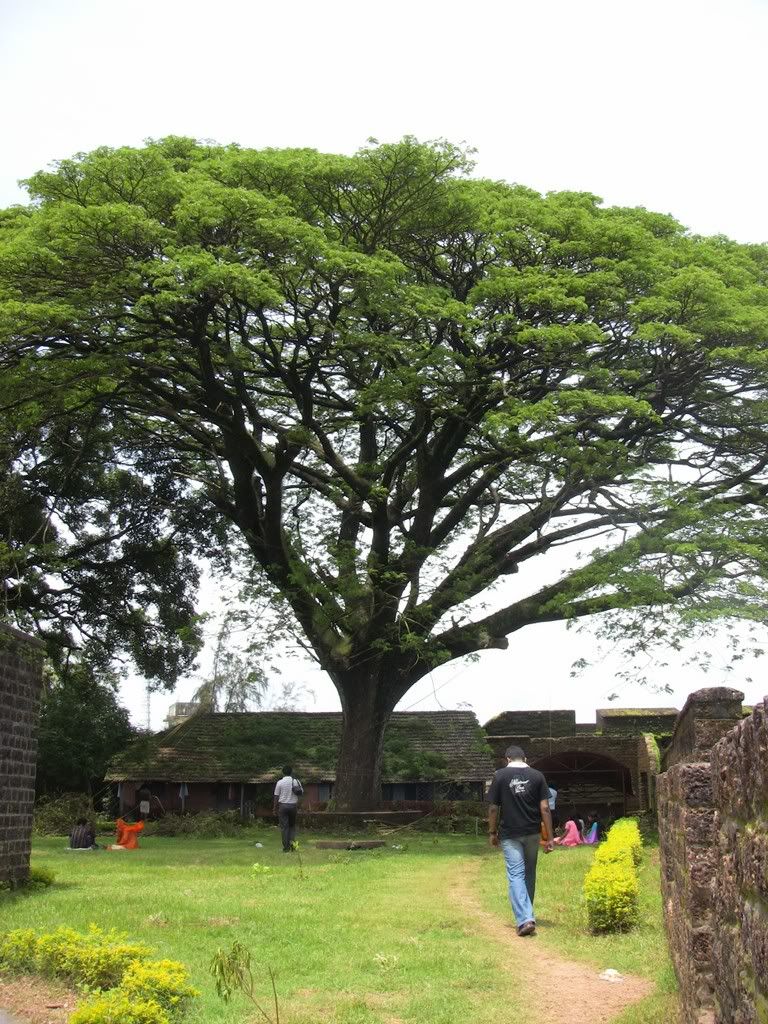 On top of the Rear Gate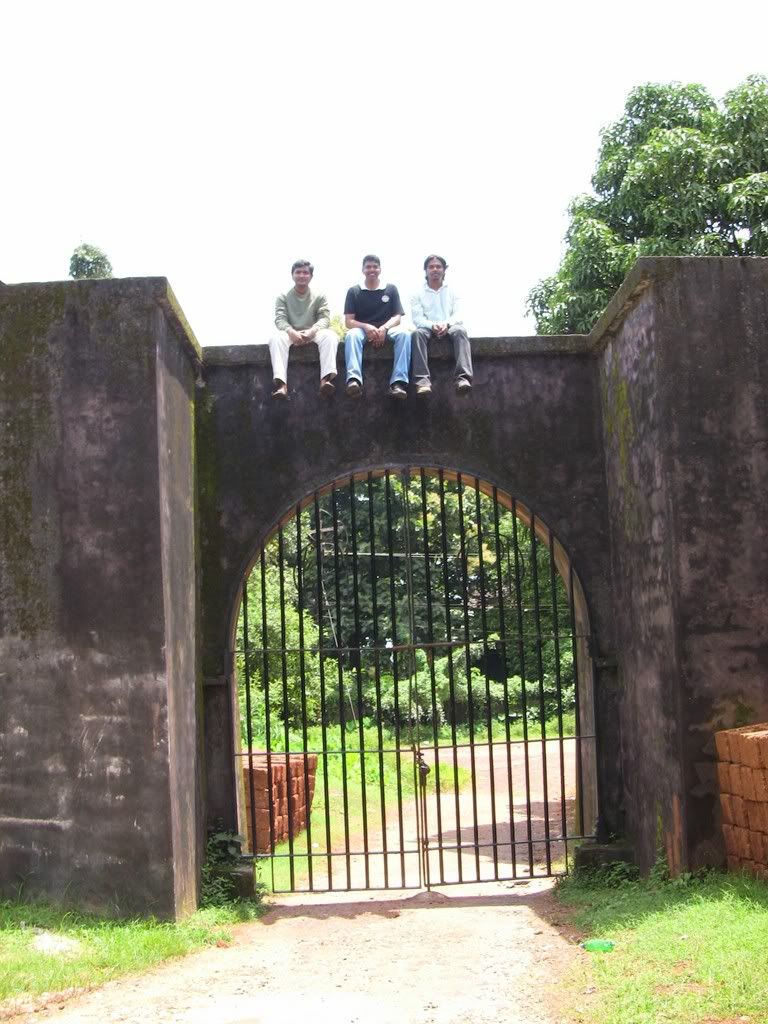 The Walls of the fort.
Muzhupilangad Beach
The Muzhupilangad Beach is the most coolest beach I have ever visited. No soul in sight for kms and the beach is all for yours.
You can go the beach shore in your vehicle and drive in the beach for some 2 kms. Think of the scene in Alaipayuthey where Madhavan will shout "ava enna paathu sirichitta ..." in the beach . :-)
Our Driver with our vehicle in the beach.
Also worth seeing here are the stange sight of the rocks in the middle of the sea.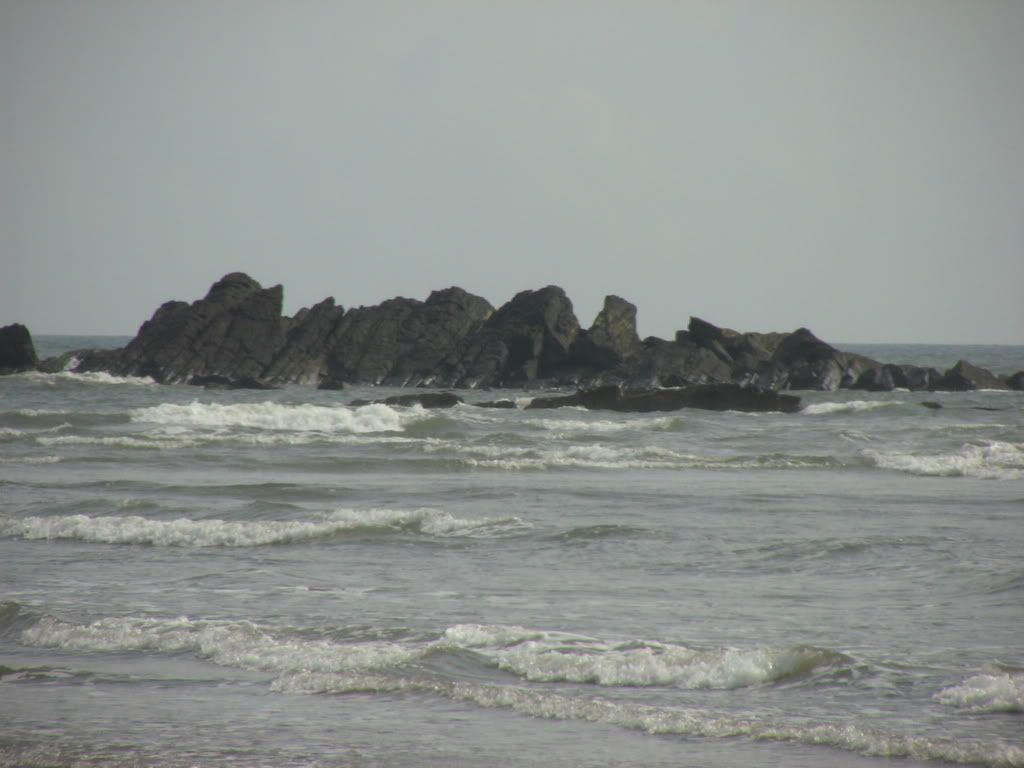 Kannur Lighthouse
The Kannur Lighthouse is a small very small lighthouse in the next compound to our guesthouse.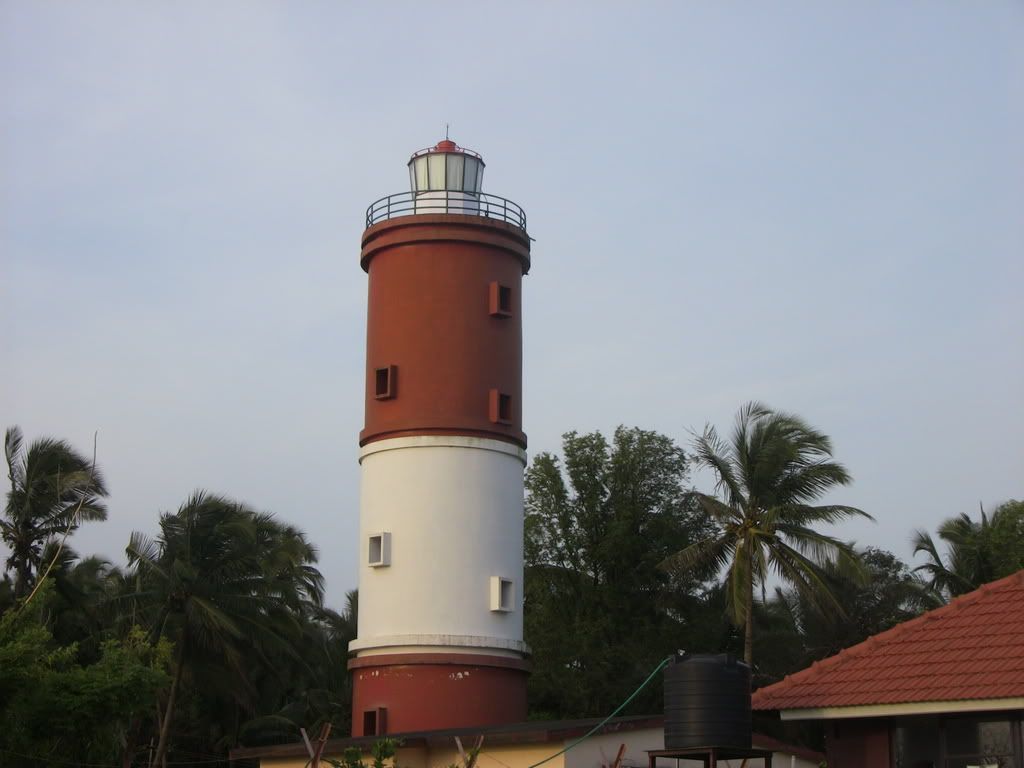 Due to the very narrow time, that visitors are allowed (3.00 -5.00 PM) we didnt go inside the Light house.
Payyambalam Beach walkway
The walkway along the beach is a cool place to spend the evening.
Kannur St.Angelo Fort
The St.Angelo Fort is the fort that is present in Kannur itself. It had a nice view of the sea.
Inside the fort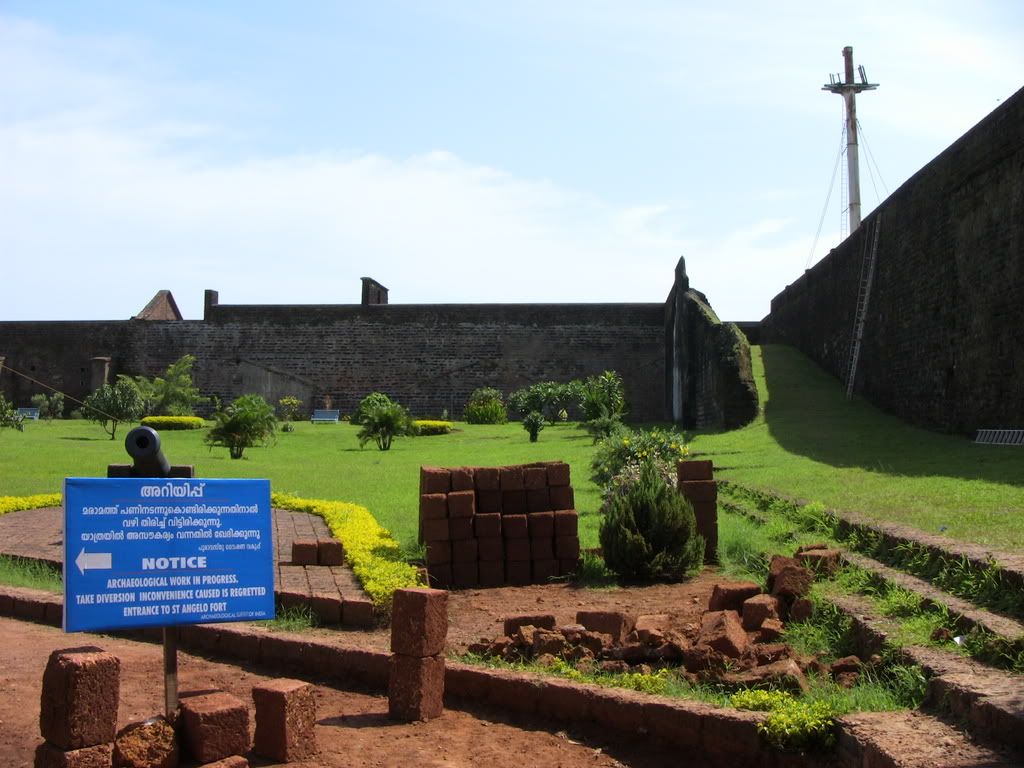 I have seen the below place in many films.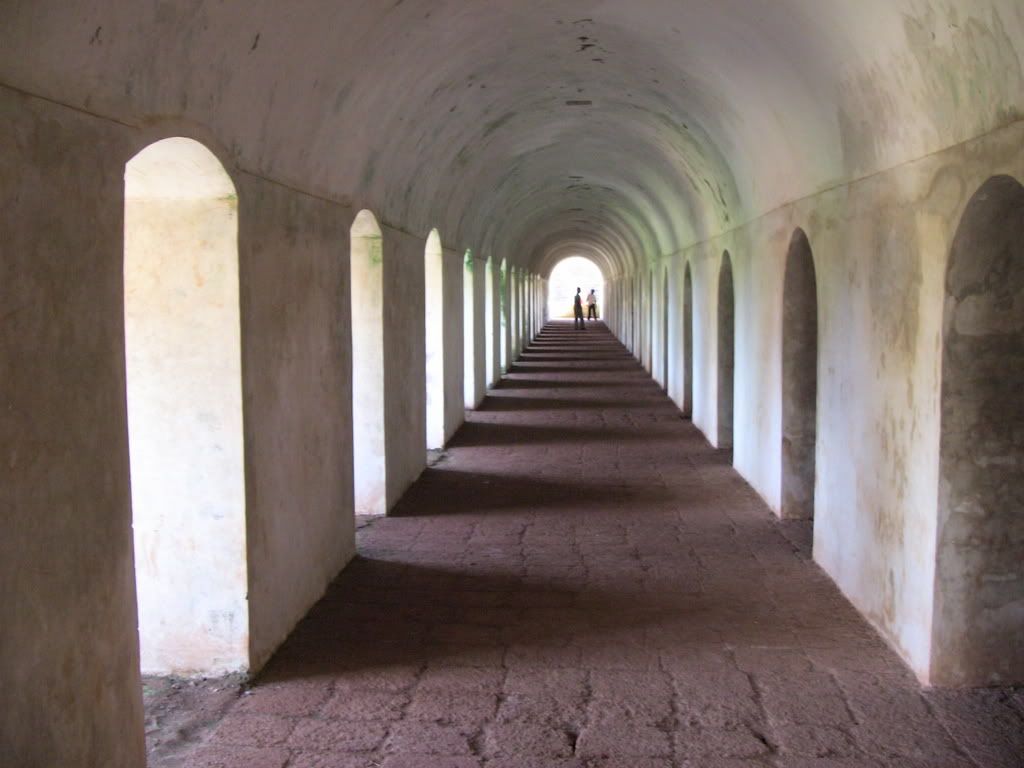 The Beachview from the Fort at its best.
Another view of the beach :-)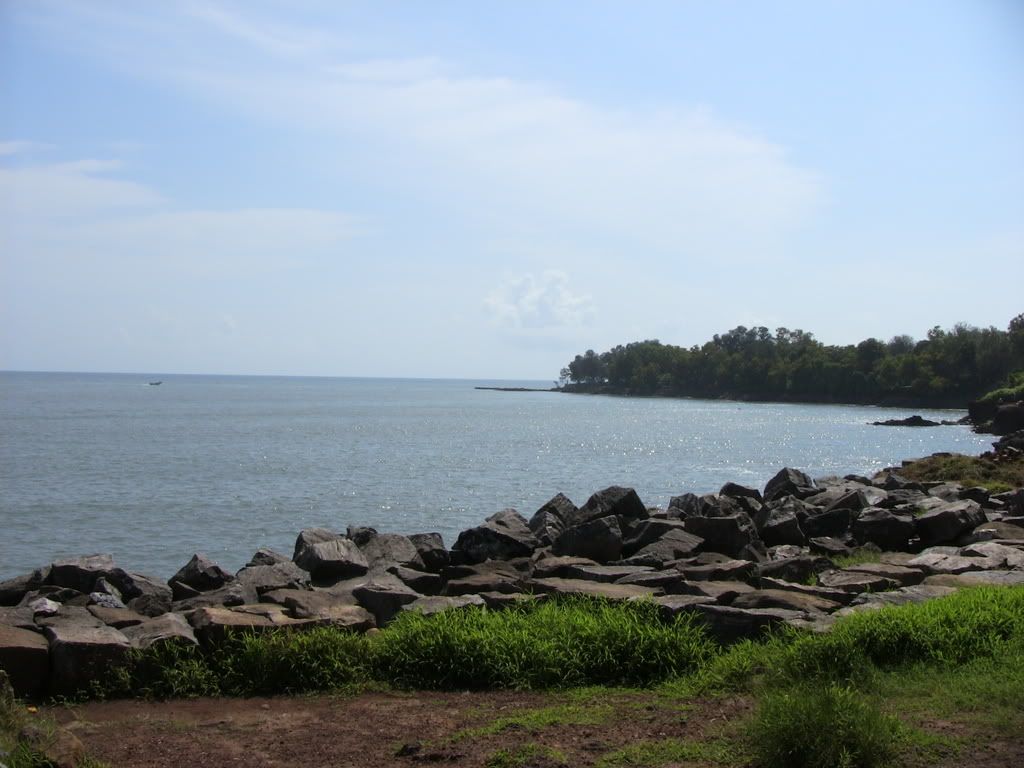 Payyambalam Beach
This is a nice little beach to spend some time in the evenings.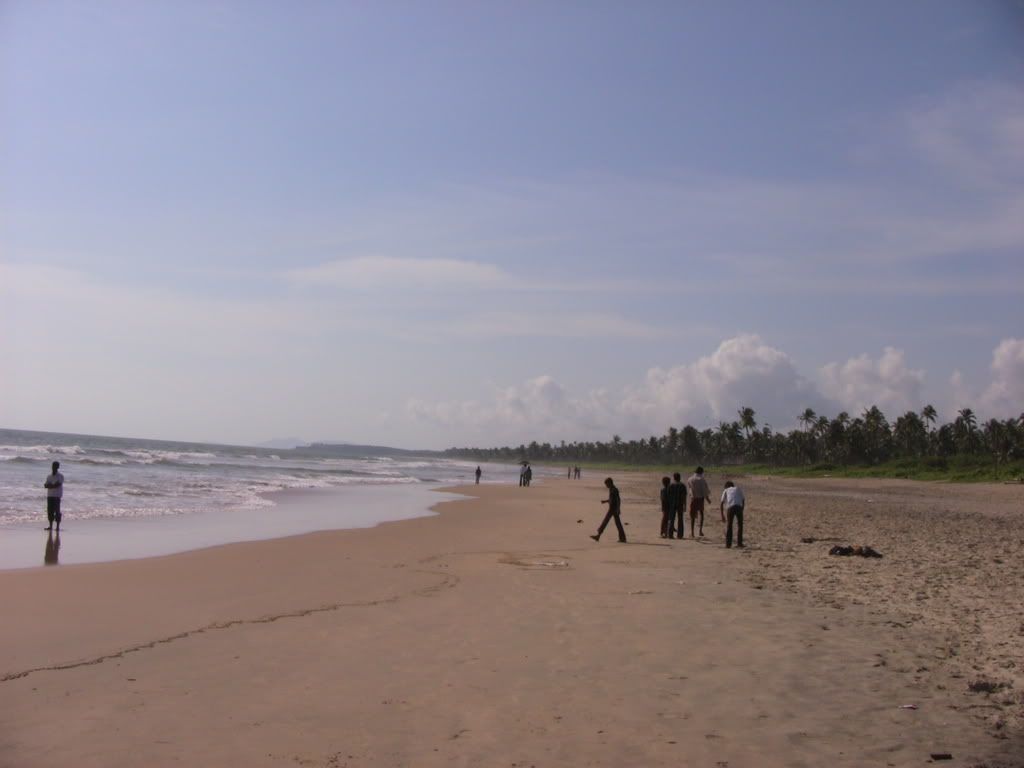 A big Thanks to Jathin for the stay, To Ravi for booking the tickets in time and himself sleeping uncomfortably in Side Upper Berth and to Satish for bringing a damn good Camcorder.
Cheers
Megarajan