People : Mega, Muthu,Babu,Shivanand,Sarpalan,Vijay,Prateek and Arun
Place : Namakkal and Kollimalai
Date : 8 and 9 , Sep 2007
When the time for a Quarterly Team outing grew near, Sarpalan was quick to invite all of us over to his hometown Namakkal and hence thereby visiting Kollimalai also.
So the Team outing was arranged to be Kollimalai.
Places we had visited :
1. Namakkal Anjaneyar Kovil
2. Arapaleeswarar Kovil
3. Kollimalai Waterfalls
4. Kolli Paavai Kovil or Ettu Kai Amman Kovil
Namakkal Anjaneyar Kovil
Though I had previously crossed this temple during my college days, I hwas not able to visit it that time.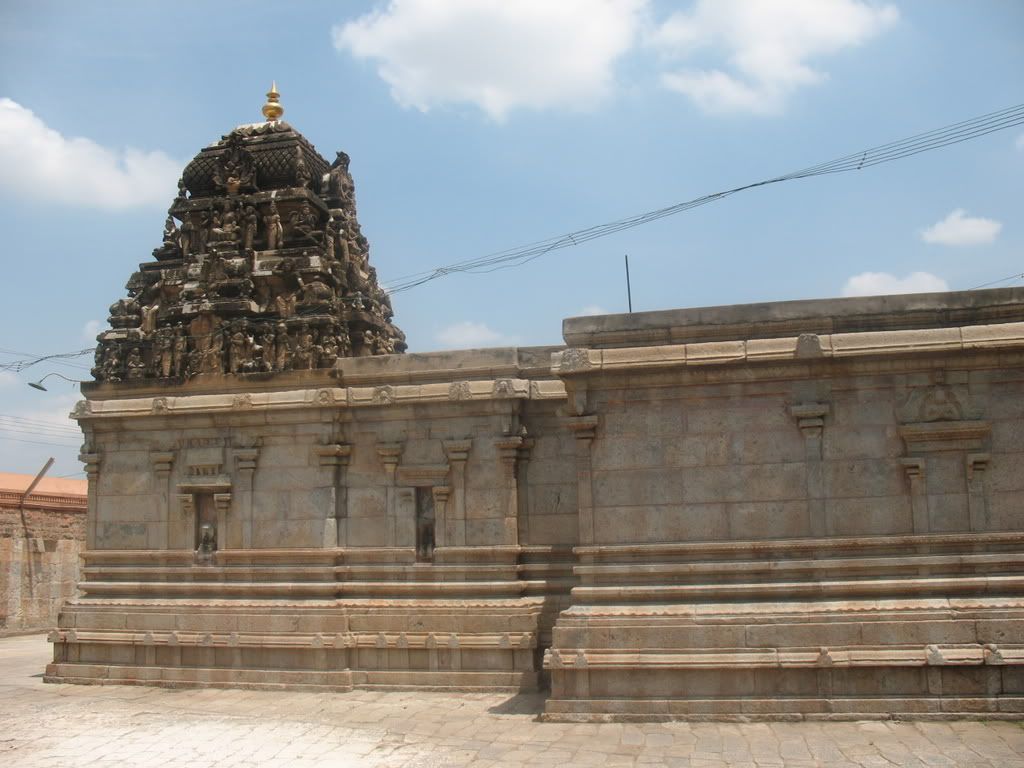 A Candid Photo of myself inside the temple taken by my friend Shivanand.
After finishing with the Namakkal Anjaneyar Temple our next stop was Kollimalai.
Places to be seen at Kollimalai :
These are the places to be seen at Kollimalai. I would say this is an exhaustive list. Make sure that you visit atleast a couple of these place when you are in kollimalai.
Trip Upward :
The trip to the bottom of the Kolli malai was scenic and straight out of a bharathiraja movie.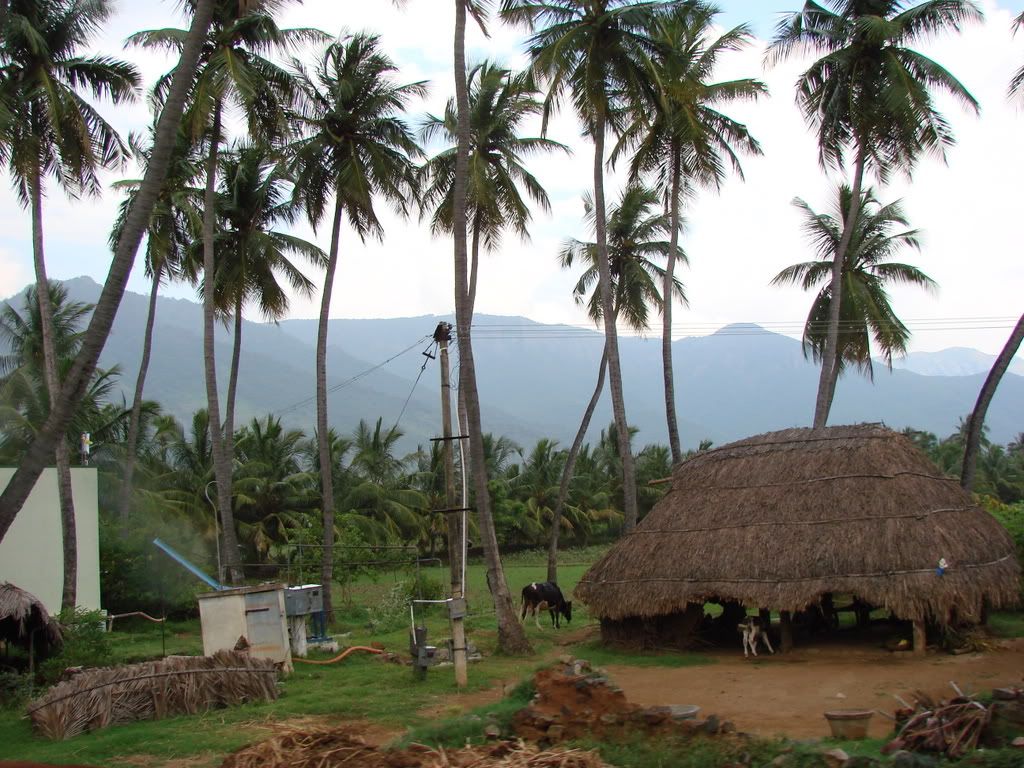 The climb up the hill was a trip into nature full of awesome sceneries.
Video of a Hairpin bend
Kollimalai boasts of having 70 hairpin bends and in one of them many of Large vehicles have no option but to take Reverse gear to turn. See yourself in the below video.
http://youtube.com/watch?v=7UrpUCIxKx4
Seeku Paarai or Suicide Point :
This is one of the Viewpoints that we had time to visit and a good place to enjoy nature.
Semmedu :
This, I believe is the biggest village in Kollimalai and this is where we stayed for the night.
Morning walk :
Couple of us decided to an impromptu morning walk and the result was these awesome clicks.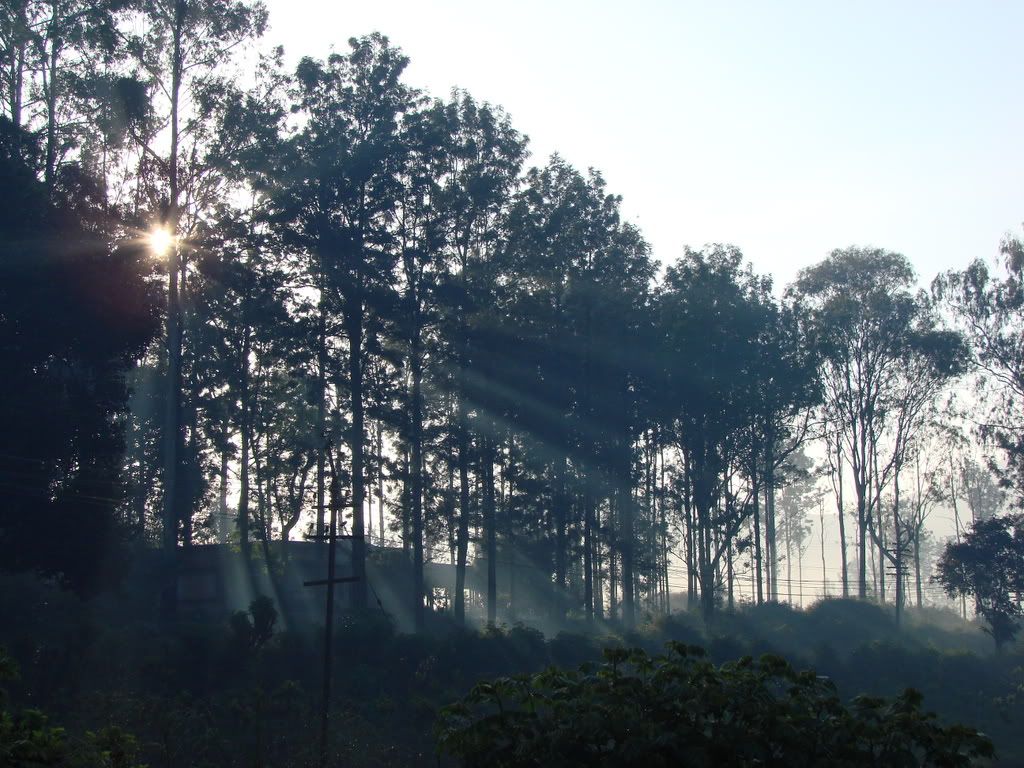 Pepper plant.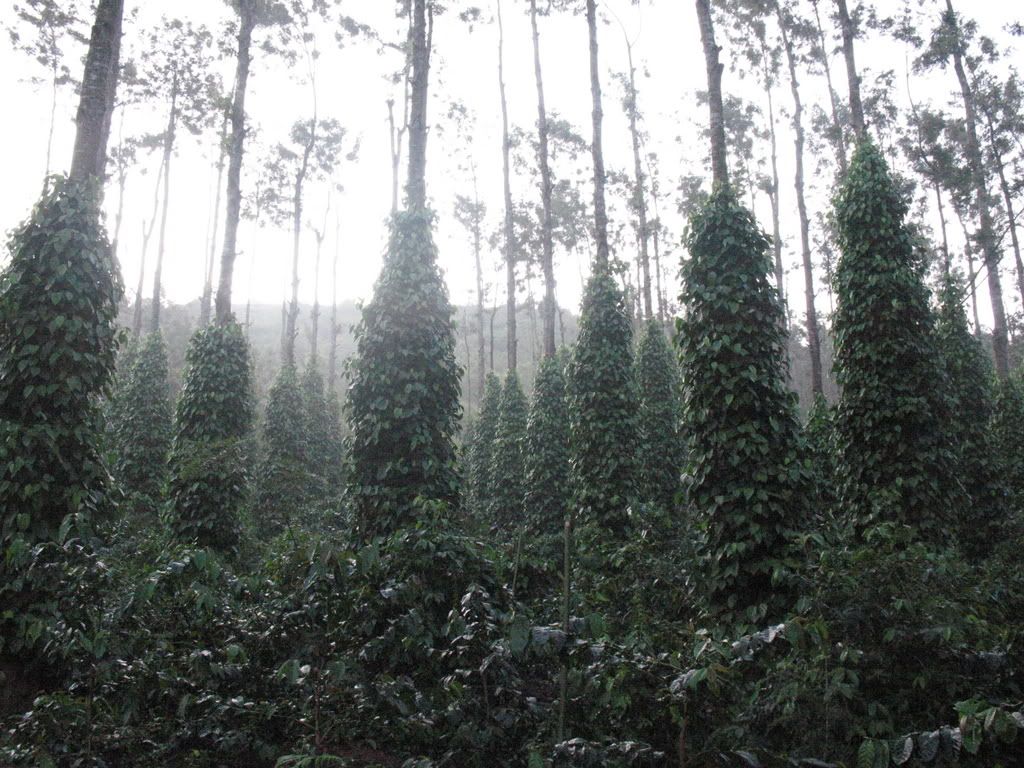 Boating :
Kollimalai now boasts of an artificial Boating place and the boating was pleasant with nobody to disturb us.
Arapaleeswarar Kovil:
The Arapaleeswarar Kovil is a old temple situated near the waterfalls.
It is a "Paadal Petra Sthalam" also.
The temple has a good number of Tamil inscriptions. I am not sure whether someone has taken the effort to decipher these inscriptions.
Kolli malai Waterfalls :
The Waterfalls is the highlight of Kollimalai and you wont regret it after the steep climbdown of some 1000 odd steps.
At The Beginning of the Path to Waterfalls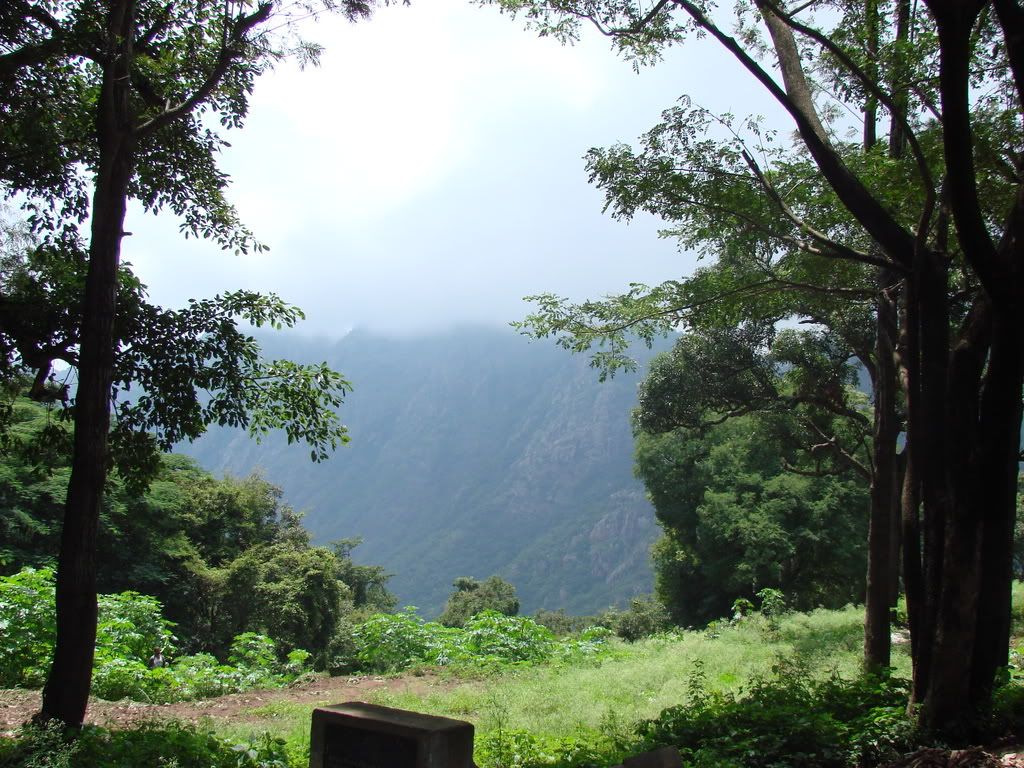 The main Waterfalls
Video of the waterfalls
http://youtube.com/watch?v=dC2PbRiNWq8
The climb up to the starting point after the bath in the waterfalls is on the extreme side of trekking and can be quite daunting for anyone who is not a frequent trekker.
Resting halfway during the climb up of the waterfalls.
Kolli Paavai Kovil :
The Kolli Paavai Kovil is the most famous temple, haviing a Pazhamozhi to its fame.
The saying goes that "Kolli Paavai sirithe Kolvaal",roughly translating to (kolliPaavai will kill by tempting with her laughter)
The Temple:
Thanks to Sarpalan for his efforts in organising this trip and his family for their great hospitality.
Cheers
Megarajan