Places :
Madurai , Thekkady , Idukki , Kambam
People :
Mega, Balasundar
Jeeva Marriage :
It was time for attending yet another marriage and this time it was my friend Jeeva getting married.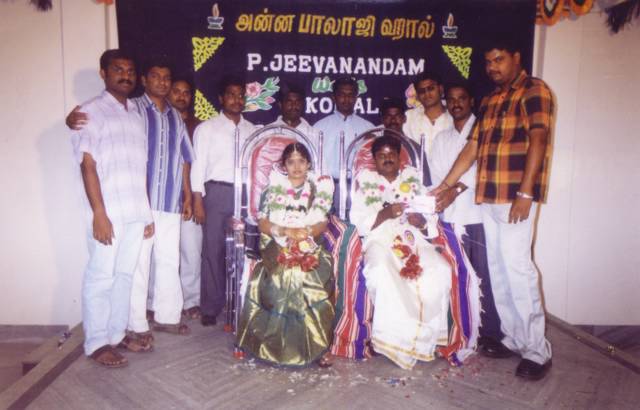 After the marriage , we were free to roam around anywhere . We had planned to visit Thekkady .
Madurai :
Any trip to Madurai is not complete without going to Madurai Meenakshiamman Temple and also the Halwa Stall on the way :-)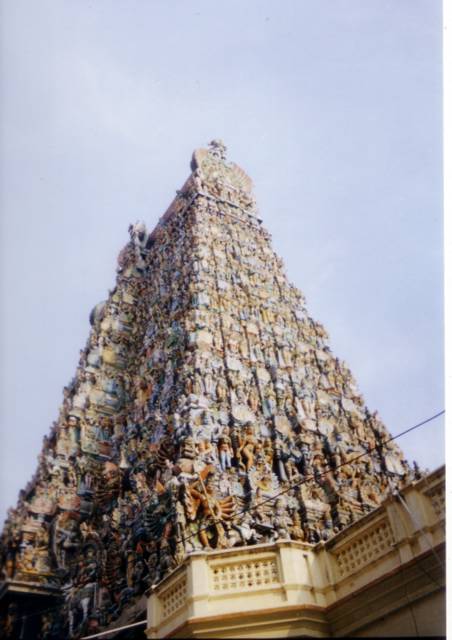 A Vinayaka Statue inside the Museum .
Thekkady :
Thekkady is one of South India's most popular tourist destination . The main attractions in Thekkady are the Boat house and the Periyar Tiger Reserve.
If you are lucky , you will be able to see wild animals from the boat. We werent very lucky though . We were to be satisfied just with the greenery.
Inside the boat.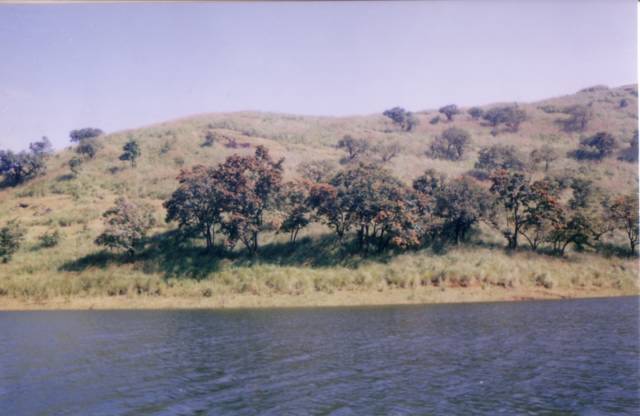 Elephant ride at thekkady :
I dont remember when I last sat on a elephant and travelled on it. But this time we did not want to miss the chance and hence made ourselves comfortable on top of an elephant.
There was a lakehouse at thekkady which looked very good.
Though we would have liked to stay in this bungalow , we did not stay here and were just satisfied to take a photo in front of this.
Charans Caves :
Charans Caves was not in our itinary at all. We stumbled upon it by chance on our way.
As the name suggests there was a cave with a very little opening , and unfortunately we were not able to go very far into it.
The view from Charans caves was also breathtaking.
ChellarKovil:
We went from Thekkady to Chellarkovil by bus.The region is also known as Malanadu and throughout the journey many women were vomitting from the bus.
Chellarkovil is a small little village in idukki. It is the place from which we would be able to have a look at the Chellarkovil waterfalls.
The specialty of this waterfall is that the place from where the water starts falling belongs to Kerala and the place where the water touches the land belongs to Tamilnadu.
From this high point we were able to see the plains of Kambam District of Tamilnadu.
Idukki:
Idukki dam is a rare type of dam known to be as the Arch dam . And when all other dams are a plain wall , these arch dams are in Arch shape.
The Arch like thing you see at the center of the below photo is the Idukki Arch dam . The above photo was taken from the point below the arch dam.
A Tree house :
We had a small boating place on the view point , in which we spent some time.
There was nobody in that place except us and the caretakers of the place. what a solitary place it was.
Kuchanoor :
We crossed the border from Kerala to Tamilnadu and took a room in Kambam district. The lodge was a newly constructed one and the owners were very hesitant to
give the rooms to us . After some persuasion and much promising , we were able to get a room. But it was worth it. The rooms cannot get more cleaner than that.
After looking around for places to visit in we settled for kuchanoor which is famous for a temple for Sani Bhagavan.
We went through Uthama palaiyam and chinna manur and then to kuchanoor.The temple is a very small one , but regarded as a old one.
After this we went to another temple at Uthama palaiyam and then proceeded back home.
Cheers
Megarajan