Kottai Malai
Date : 1/11/2008
People : Mega, Arivoli and Thannoli
Vehicle: 2 Pulsar's
When searching for interesting places near vellore, Kottai Malai was suggested by my friend Raju from Onnupuram and hence it was decided that we will go to Kottaimalai when we came down to Vellore for his marriage.
If you havent looked at the previous posts on hills, click on
Hills
Name Board :
This was the name board that spelt the way for Kottai Malai and the 2160 feet doesnt convey much in the board.
Path:
The Path to the top of the temple consists of a mixture of Tar Road till the bottom of the hill and then alternating Sand road and cement roads till we reach 90% of the top. After that there
are the steps.
The Roads are very steep once we start to climb and hence utmost care is needed. 2 Wheelers are the best choice but even then it was tough terrain all the way.
I dont remember the last time that I was so focussed on a single task continously for more than half an hour.It was so demanding that I even forgot to take photographs on the way :-)
What you see below is a Bridge inbetween the rocks.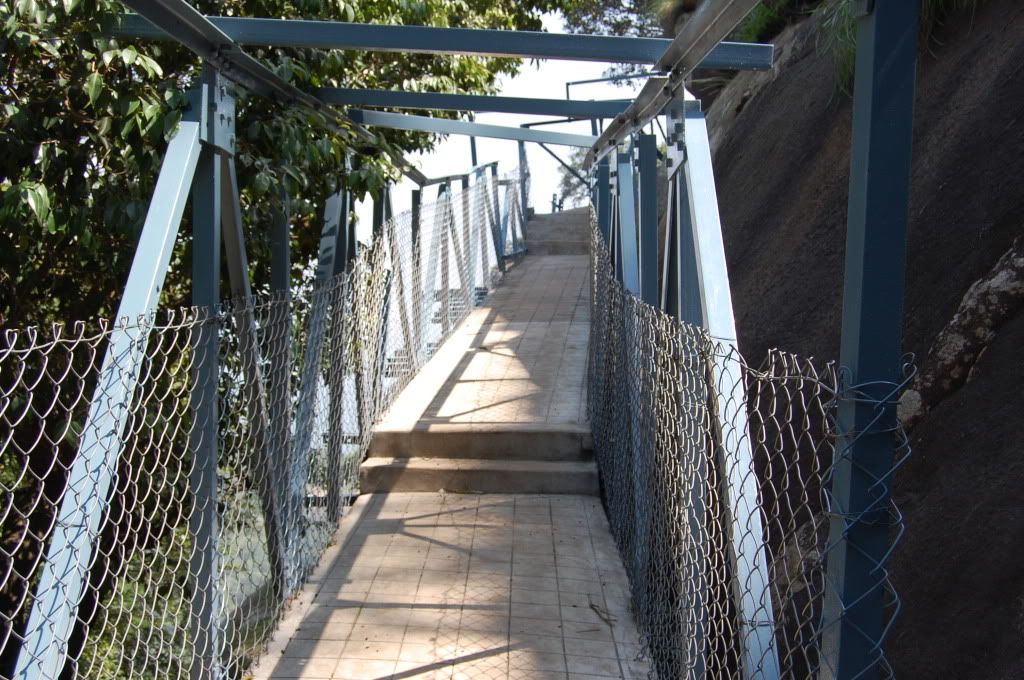 Temple :
The temple is on top of the hill and has a view worth dying for.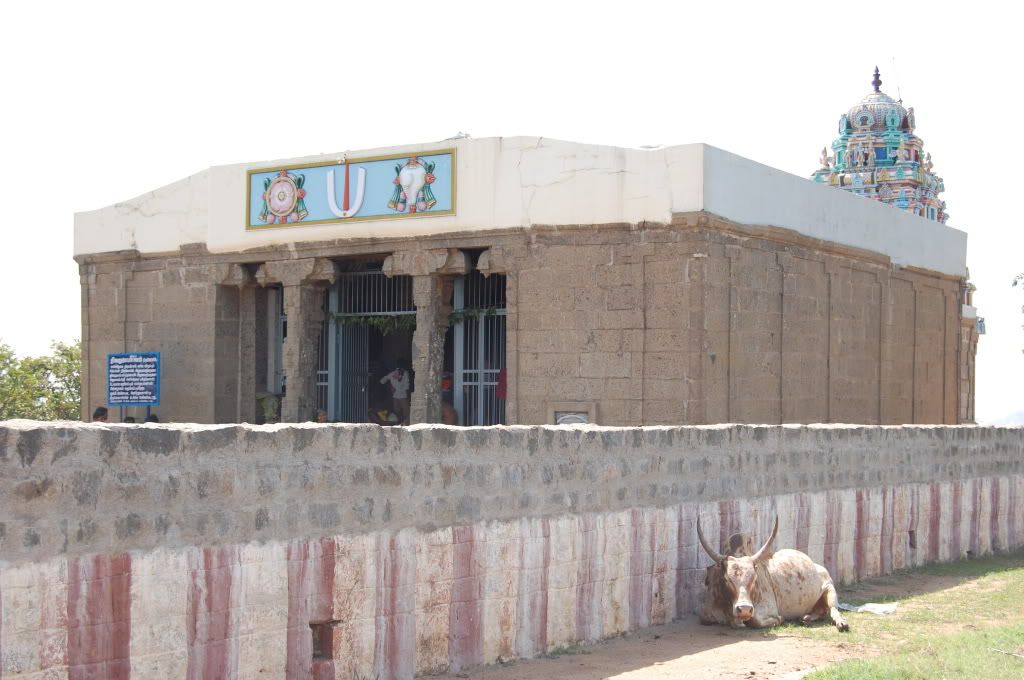 Godowns:
These seem to be old constructions most probably like some godown or something.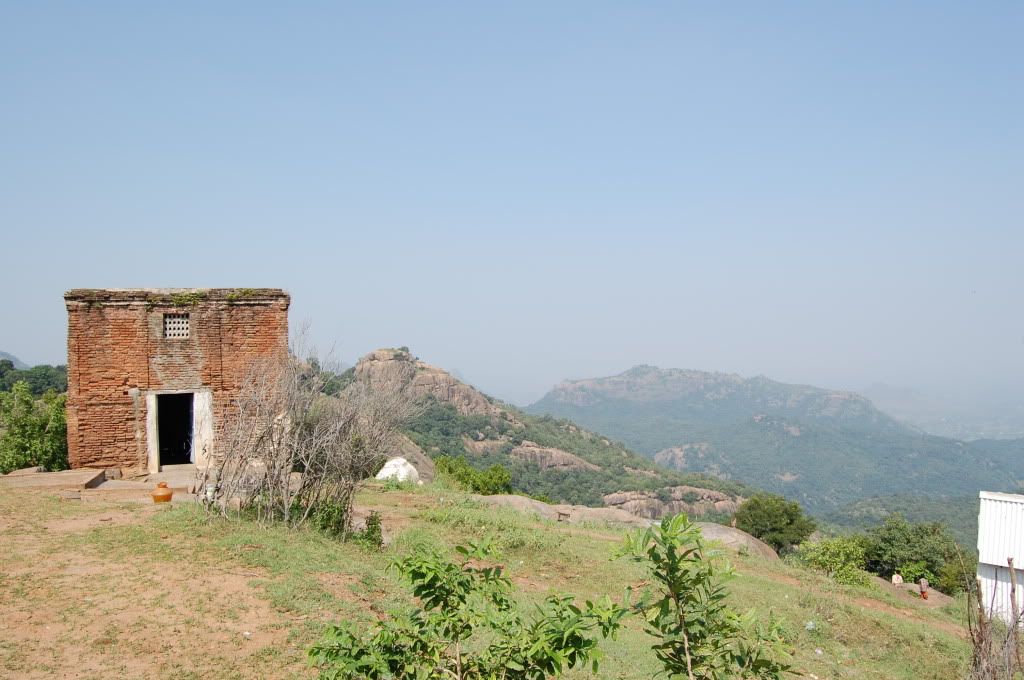 The Surrounding Hills :
The hill itself is surrounded by a whole range of mountain ranges and all you get on the top is view of undulating mountains.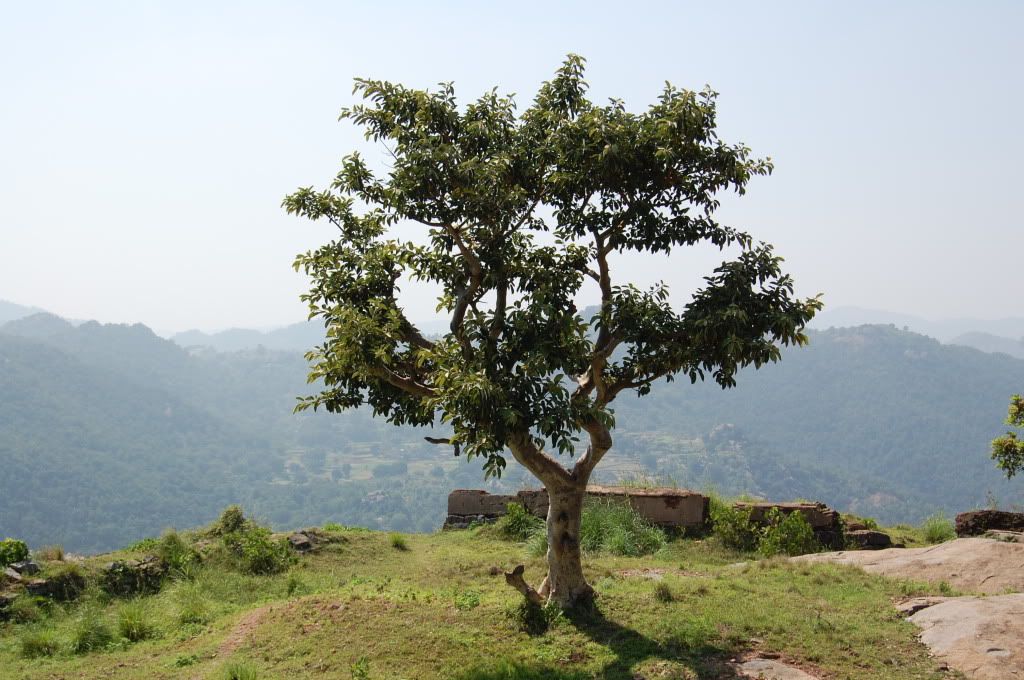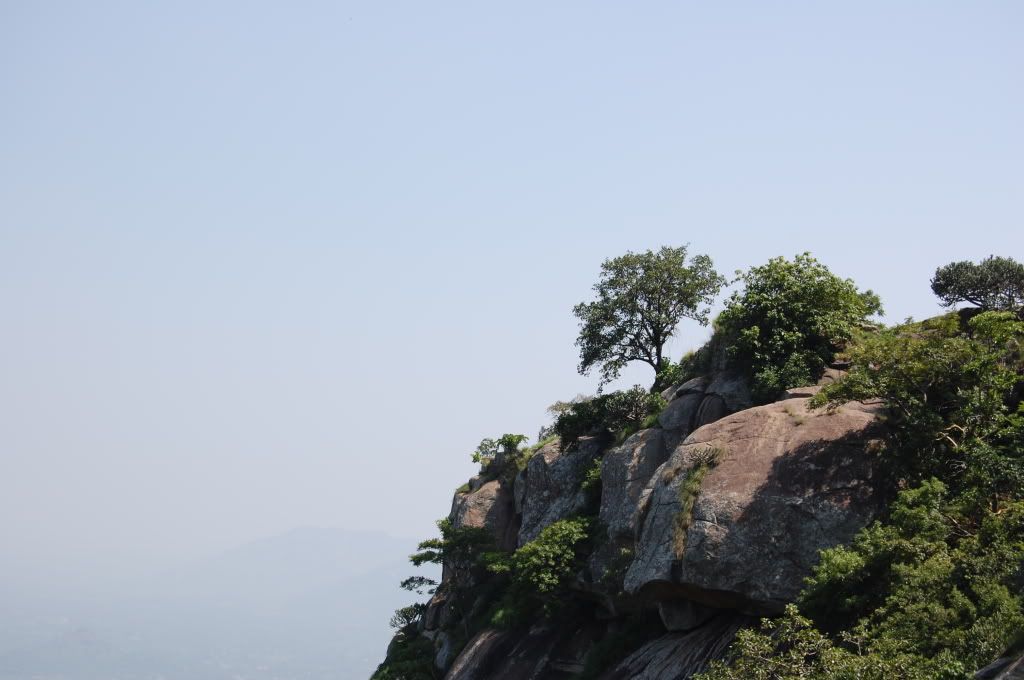 Kids: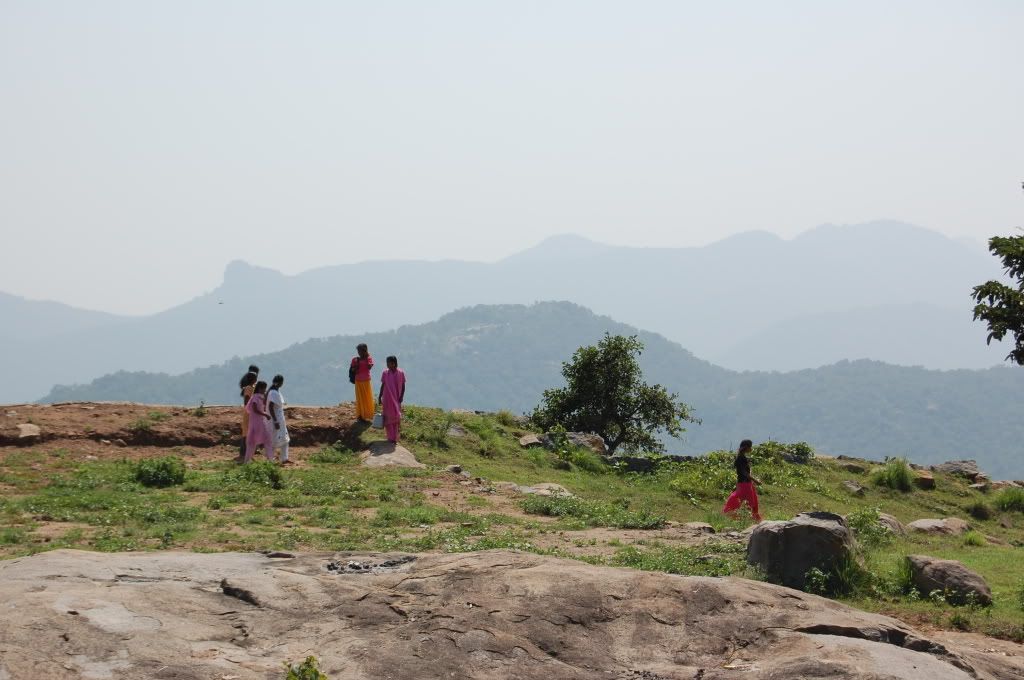 These people were trying to listen to the sound of silence at the edge of the mountain. Their presence there tempted me to go to the place where they were sitting and it was good to be there.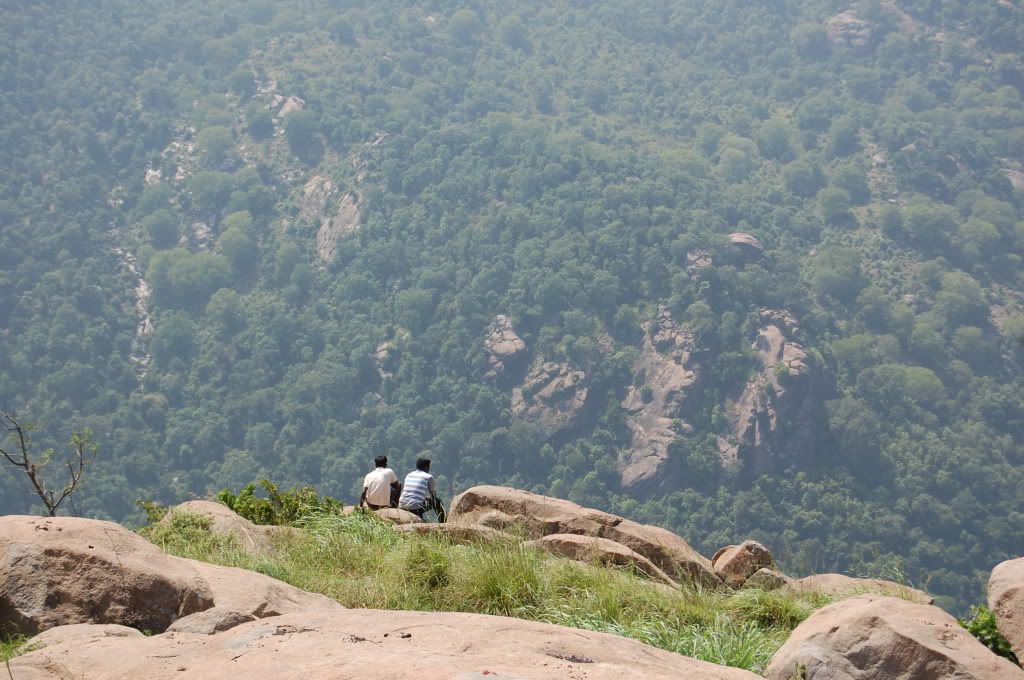 Village:
When we began our journey to the top of Kottai Malai, we came to a place where there were roads that went left and right with Temple path being the centre one.
The left was to go to Shenbaga thoppu, a dam and the right to "Elandhampattu" a village, that you can see below as a group of huts.
How To Go :
Go To Vellore and from there to Padavedu. In Padavedu ask for Kottai Malai.
If you are fit and you have the time, you can walk from the bottom of the hill. It will take you a whole day if you plan to do it by walk even for a fit (by Village standards) person.
Best option is to travel in 2 wheelers for each person. Doubles wont help.
If you travel by a 2 wheeler, make sure that you are very good at handling it and I mean it.
Cars are not of any help here.
Cheers