Place: Poosimalai Kuppam Aranmanai
Date: 1-11-2008
People : Mega,Arivoli,Srini,Dhamu,Balaji
Vehicles: Pulsar,Fiero,Splendor
Just to recap, I had gone to Vellore to attend my friend Raju's Wedding and had visited Kottaimalai near padavedu.
And after we returned from Kottaimalai and thinking about the plan for the next day, after the marriage gets over, people suggested a worn down,unused,not taken care of Palace in the nearby village.
"uncared for, Worn down" were words that I liked and hence we decided to go the palace.
I have never been to a Chettinadu Palace and it quickly occurred to me that this could be one like it.
Thanks to Vinnoli for finding this place.
The way to the Palace was devoid of any habitation but the roads were Very good.
Front view:
Entrance
Side view
There were Iron Pillars from Glasgow,England.
Steps
The steps,Pillars and all the Walls were of high quality finish , that is not achievable nowadays and the Civil Engineers amongst us was quick to say that the high quality finish
was possible due to the addition of lime mortar and that practices has completely stopped now. He also said Infosys is one client who requests such finishes.
Paintings
The Walls were pasted with floral designs, which I believe were Paper. But its tough to decide by looking at it now.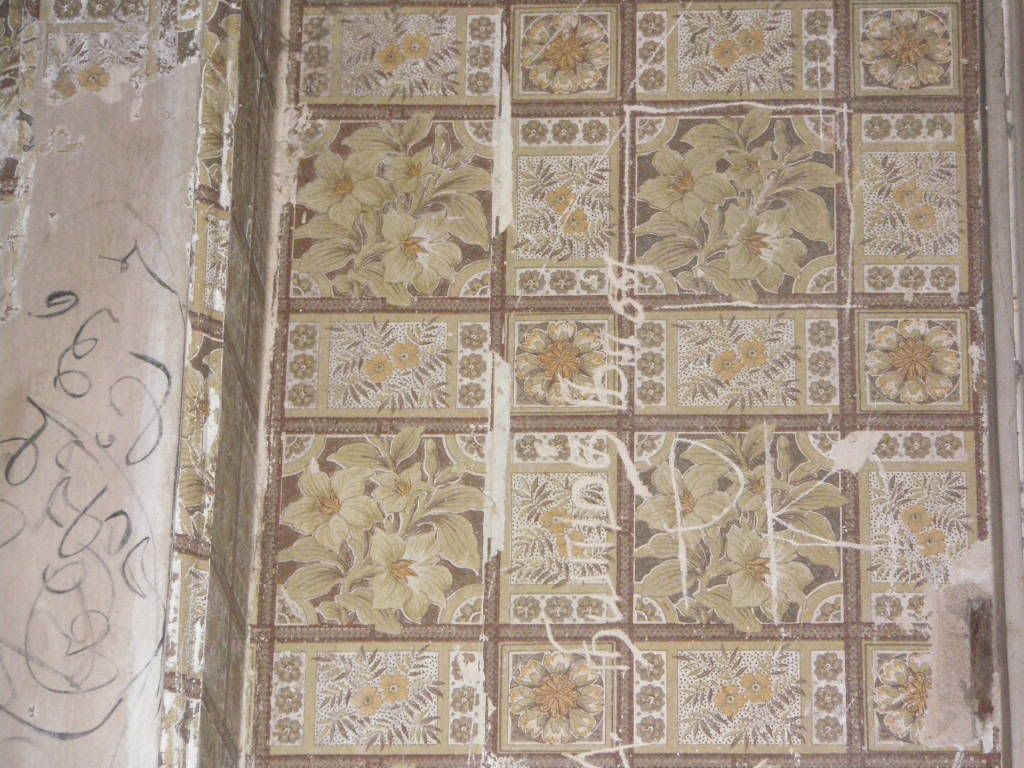 Walls
The Outer walls were also of high quality due to the high quality bricks that seem to have been used. Each brick was in perfect shape.
FirePlace:
Once inside our task was to identify the prupose of each room. This one was a easy one and its fireplace. :-)
Top
Emblem
I am not sure about the below one , but this one looks to be a Royal Emblem of sorts.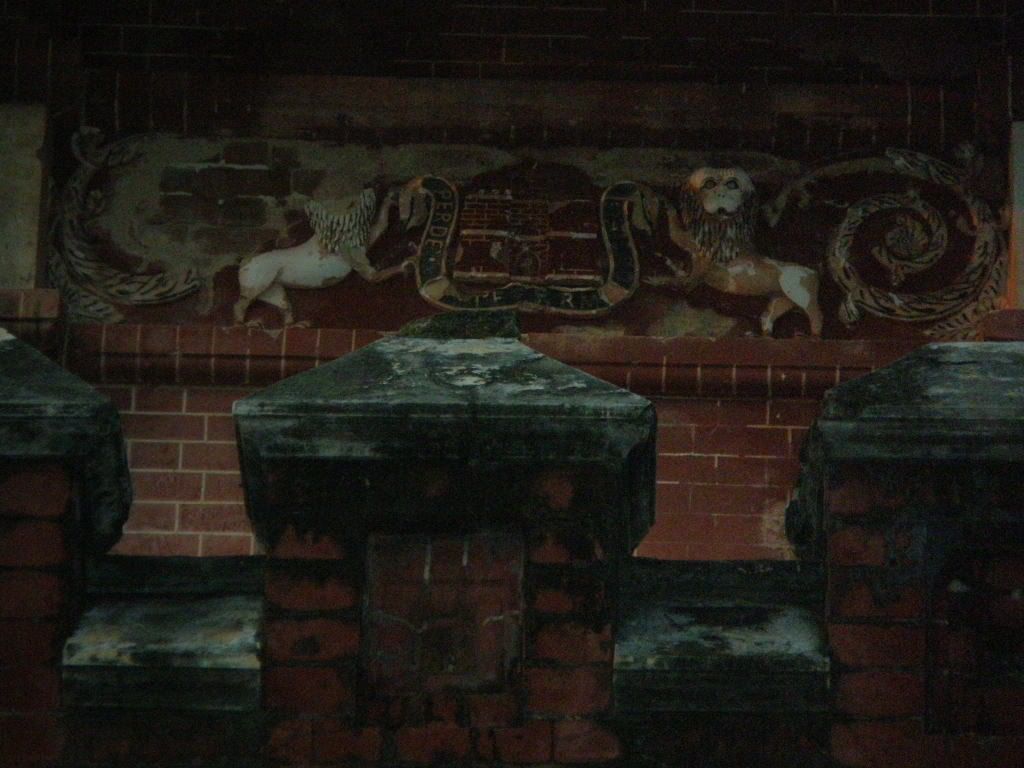 Side view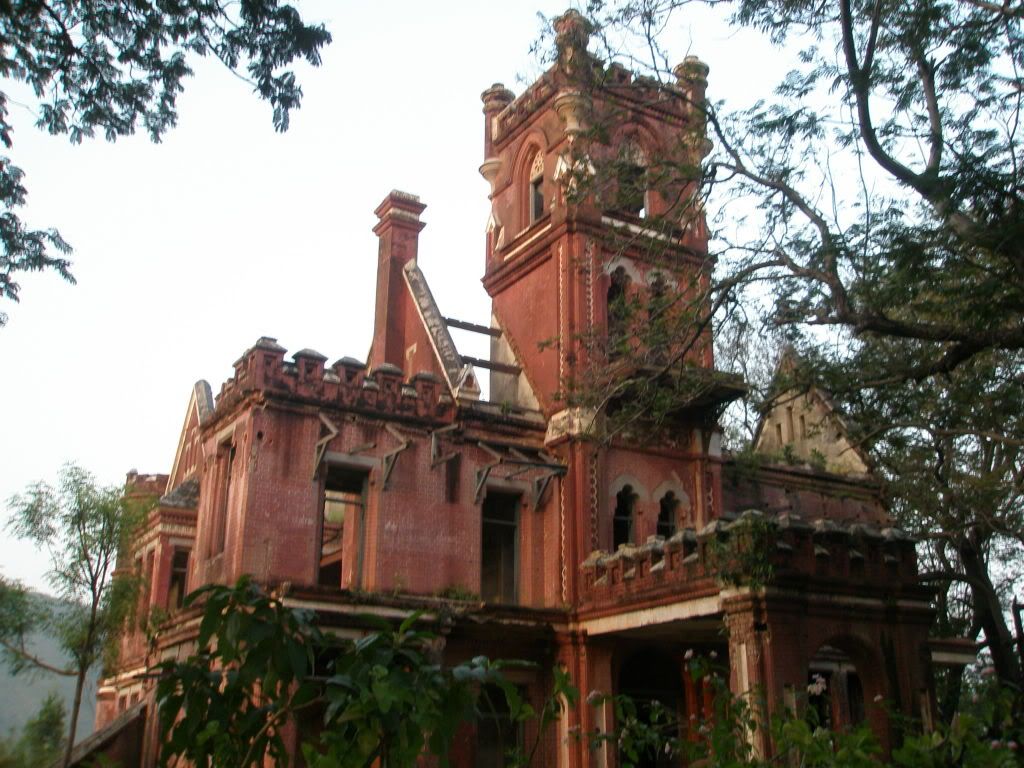 After spending some 2 hours at the place we were left to wonder what it would have looked like when it was new and being used.
The palace has a outlook which we might label as British, but has Indian pillars and Arches commonly seen in Mughal architecture.
The place was a good mixture of English,Muslim and Hindu architectural elements.
We were lef wondering at the craftsmanship of Indian masons.
The Palace is constructed in a very good place such that it is completely surrounded by hills on three sides.
I later learn that , a Zameendar from this place who had studied in England had married a English woman and constructed this palace for her.
The place is in ruins now and I believe is cared by noone in particular. I hope the TN Archeaology Dept takes over this site and maintains it.
How to Go:
Go to Arcot and ask for Poosimalai Kuppam.