Place : S.V Nagaram Aranmanai
People : Mega, Arivoli, Vinnoli, Srini, Aathi, Raju
When I was looking for interesting places to visit, my Friend Arivoli took me to all these places in
vellore
After that his brother Vinnoli found for me
Poosimalai Kuppam Aranmanai
And now his mother pointed us S.V.Nagaram Aranmanai in Arani. She had been to this place in her sixth standard and could neither remember the way nor the exact location, which is too much to ask considering that was so long back. Anyway all that I would need is a name and she gave it. Hence I was waiting for a chance to go to this place and when my friend Dhamu's marriage happened it was settled.
My searches on the place yielded little information except the fact that it was near Arani and now a Govt Agriculture department was functioning in its place.
When I knew that a govt office was functioning, I had doubts of seeing the place fully or without any hassles. And it happened the same way. When we entered the premises and requested permission to see around the place, we were promptly denied permission. The second time, they relented and gave permission and left us alone.
We started going around the place with a spoilt mood due to the behaviour of the govt officials.
Entrance :
It seems there are 2 big buildings inside the campus and we will first look at the one that is visible from the road.
Front view :
Inside view: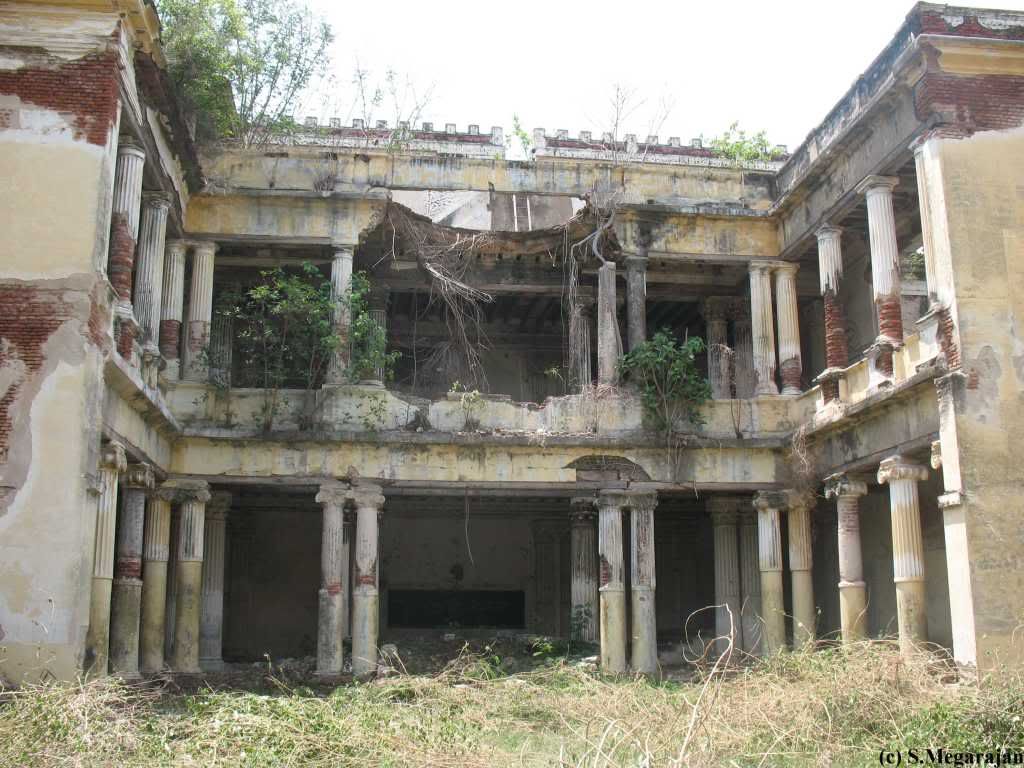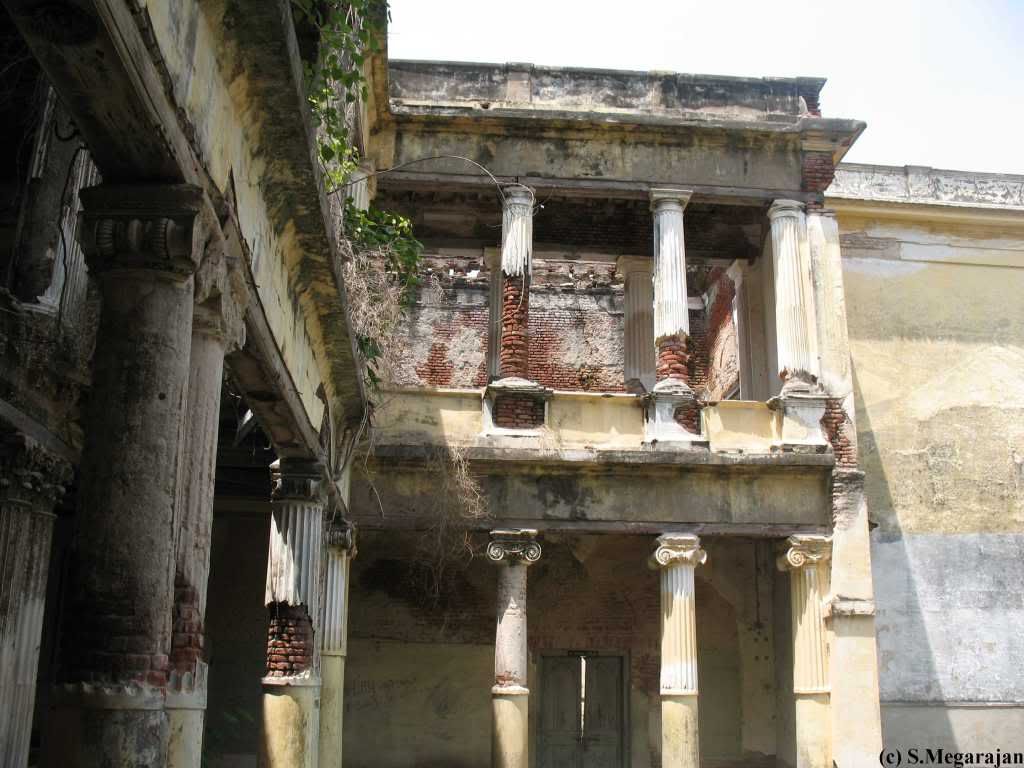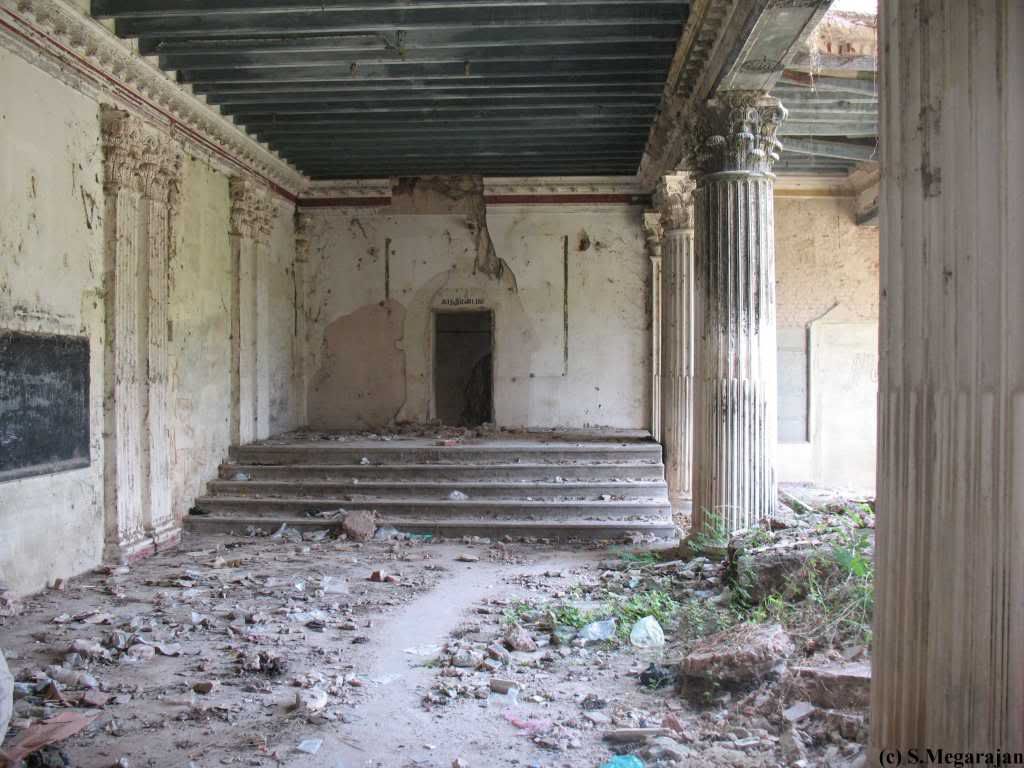 Entry :
All the doors of the palace were locked and we had to go through the opening in this door.
The room :
Remains of a college that must have been functioning in this place.
Window Decorations:
The highlights of this palace was the decorative windows and the pillars. We will have a look at some of the windows.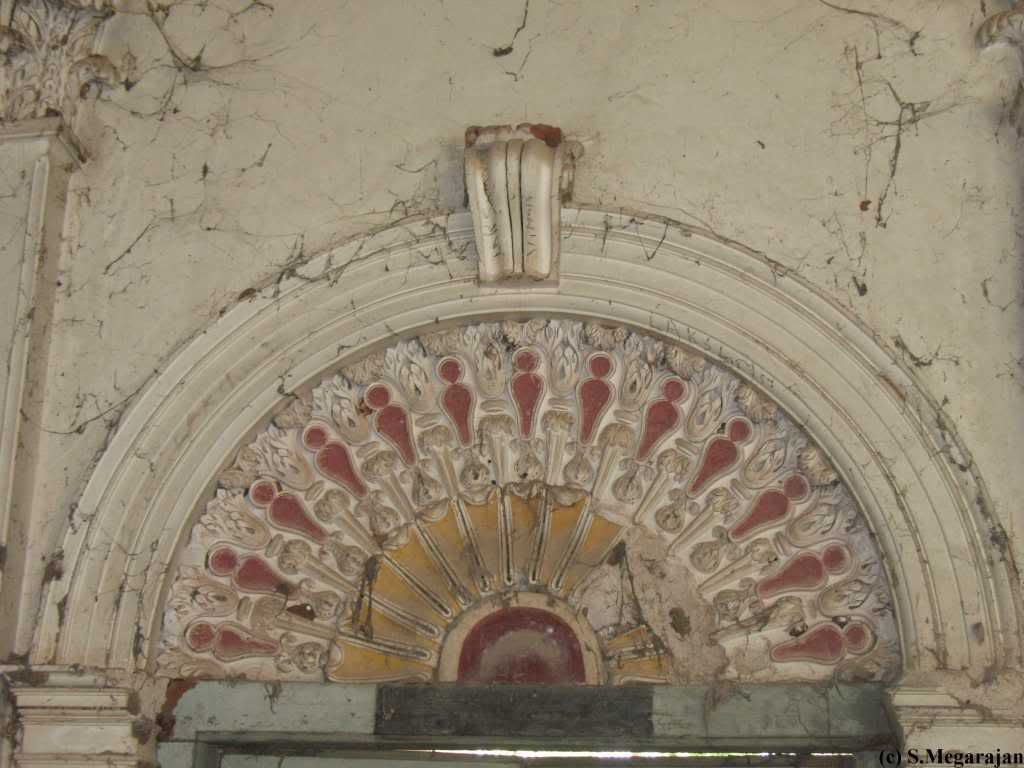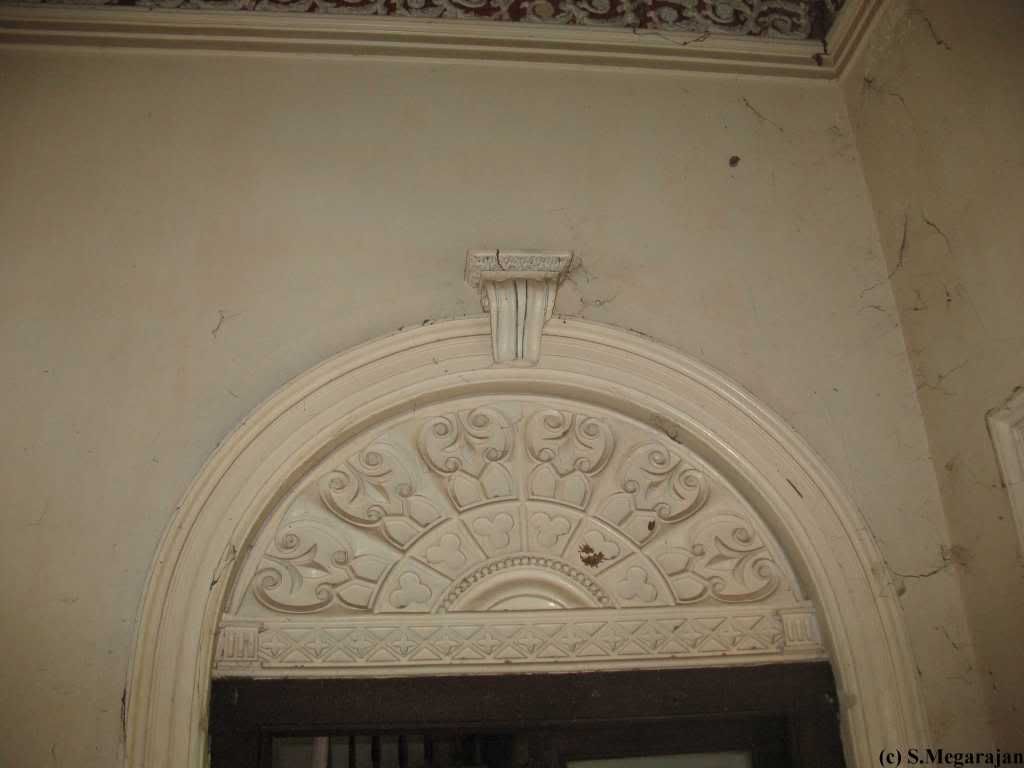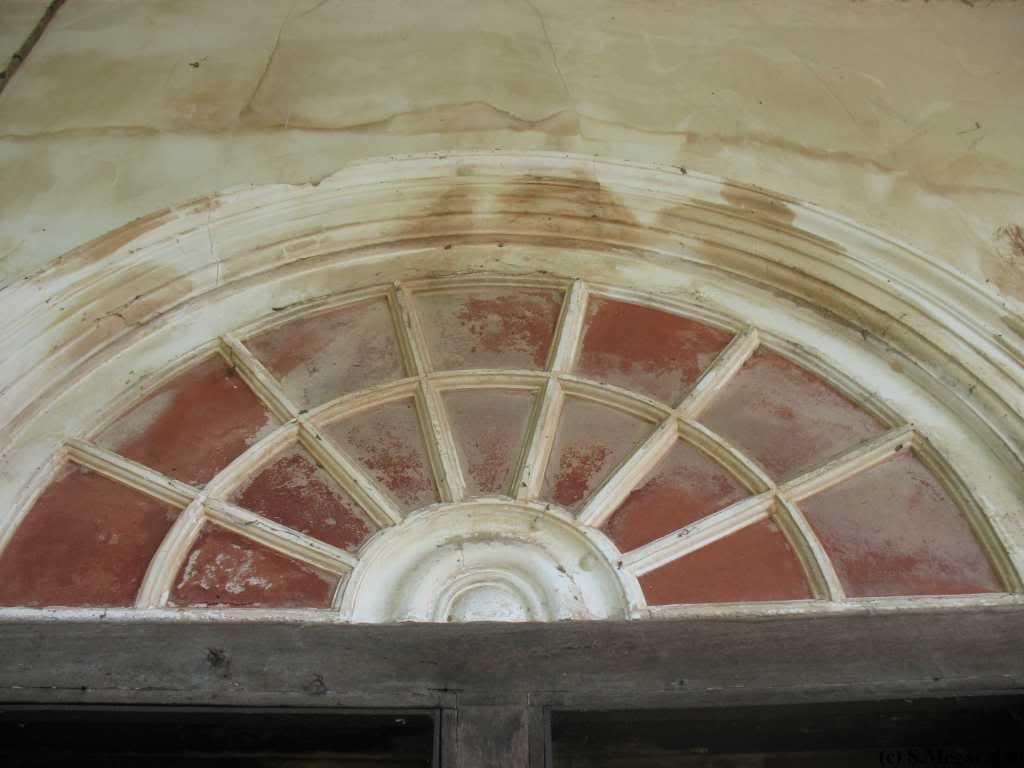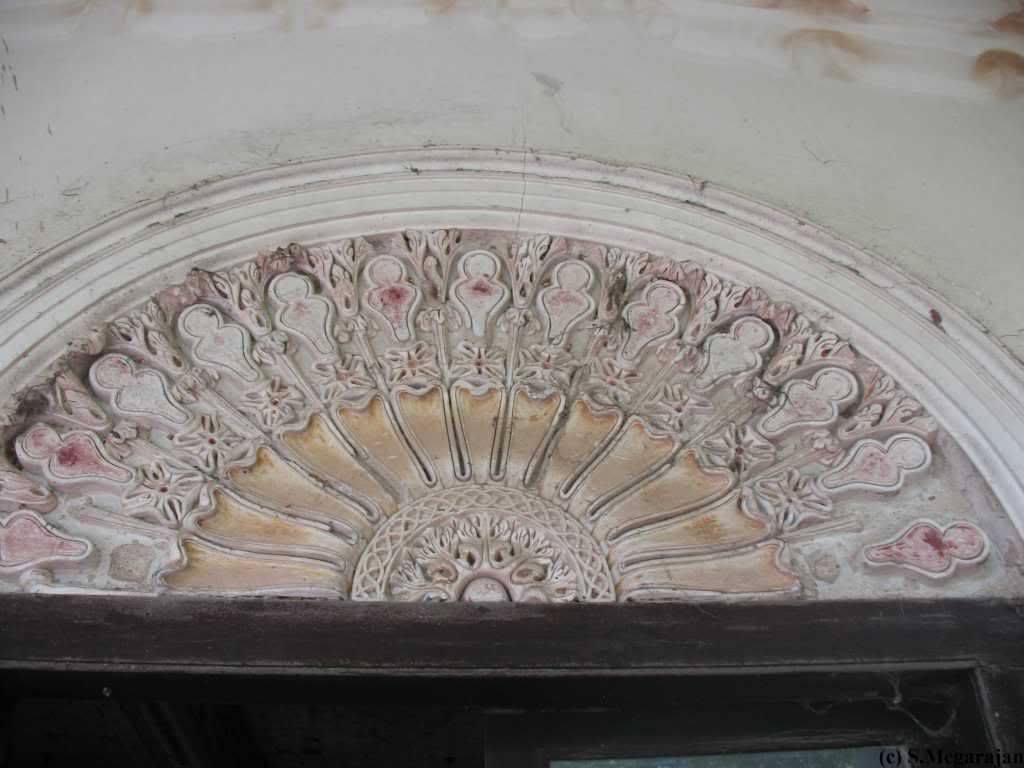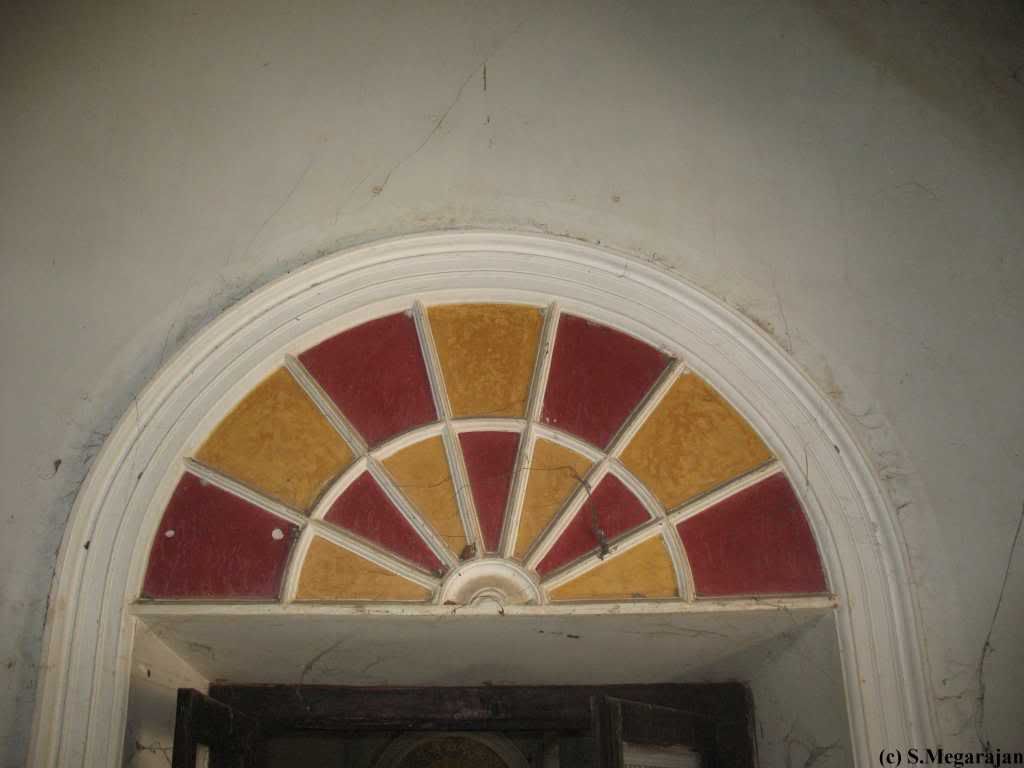 Wooden Pillars :
The Wooden pillars were out of place in this palace since these were the only place where there was wooden pillars.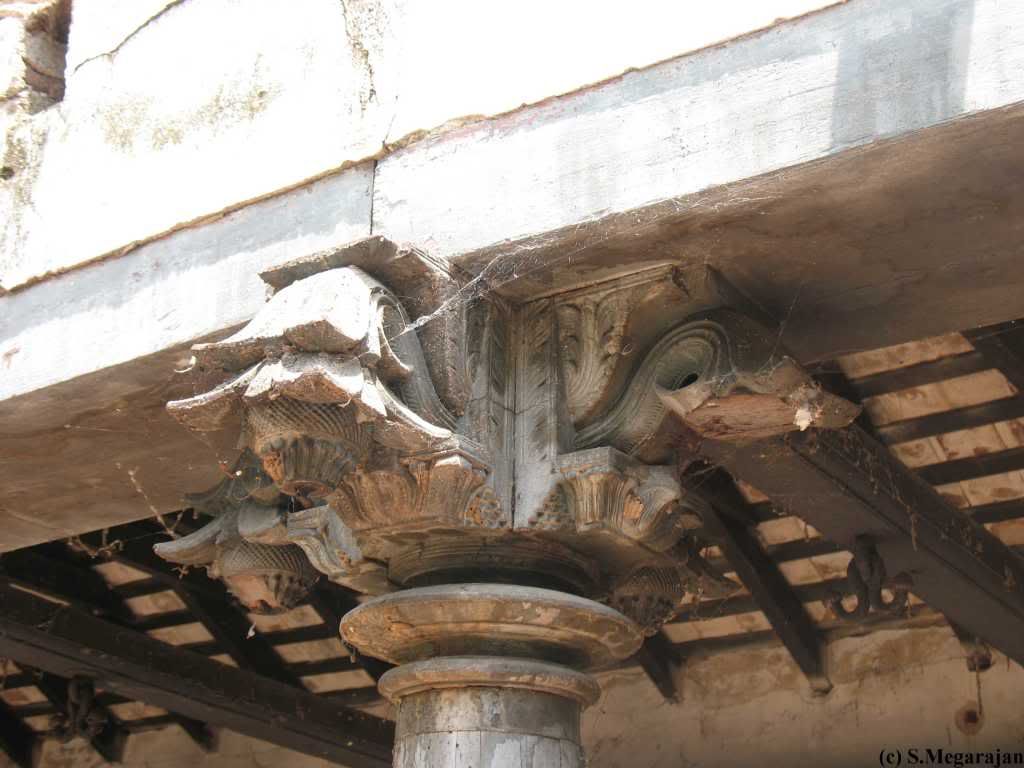 Ceiling Decorations :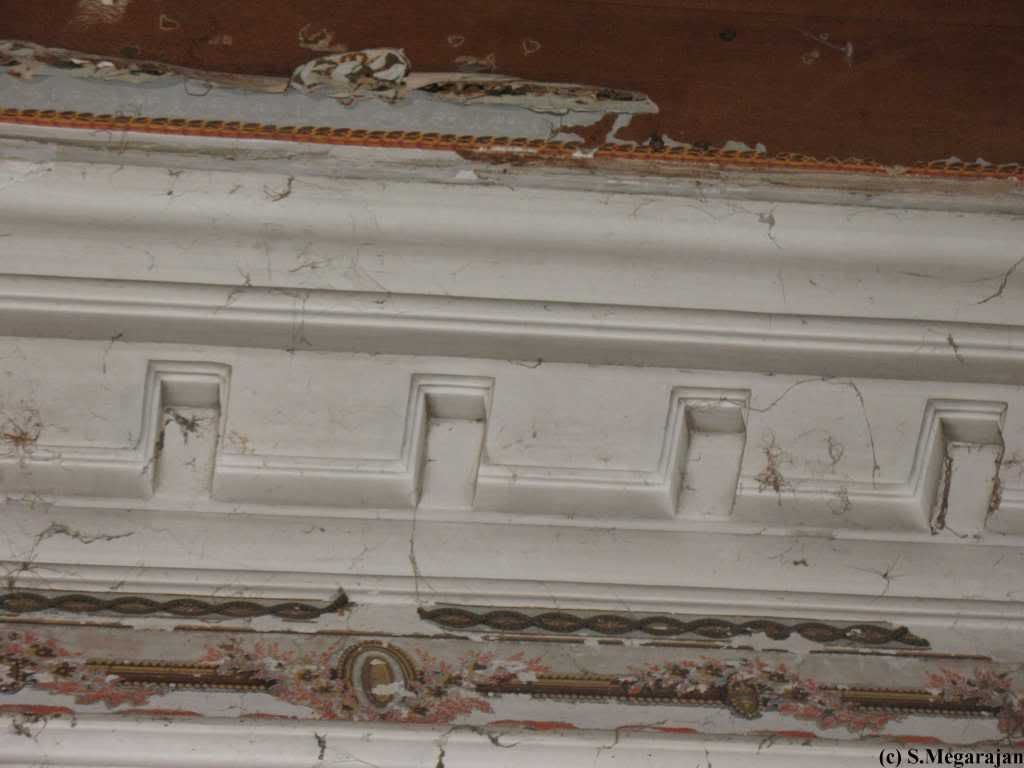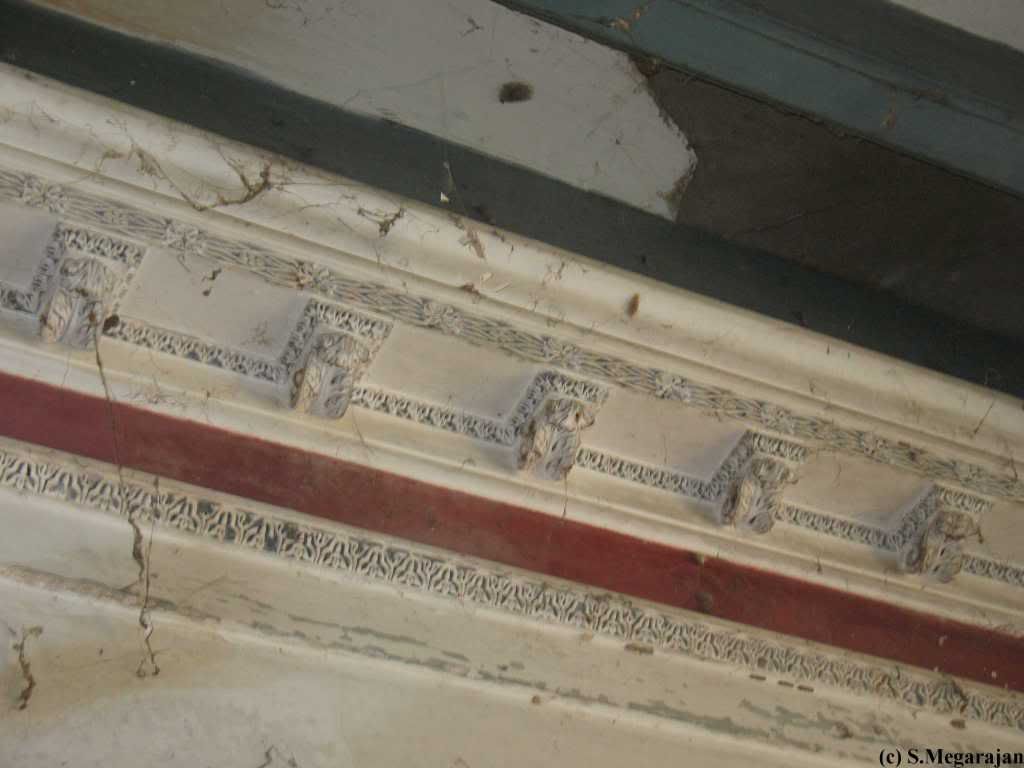 Pillars :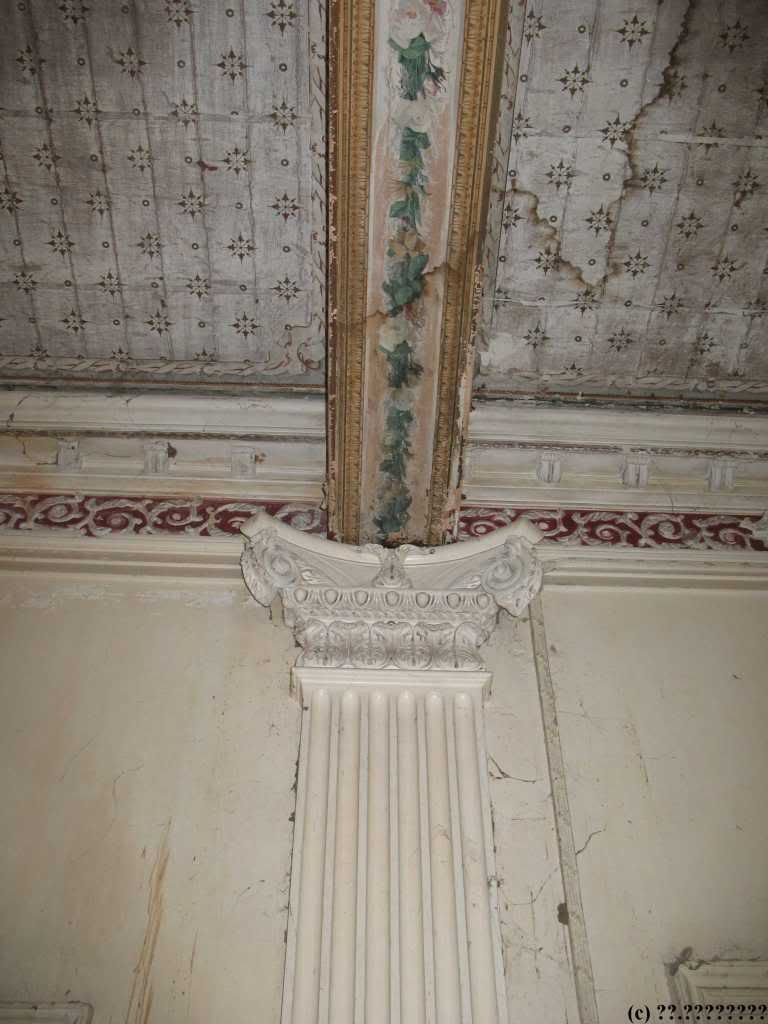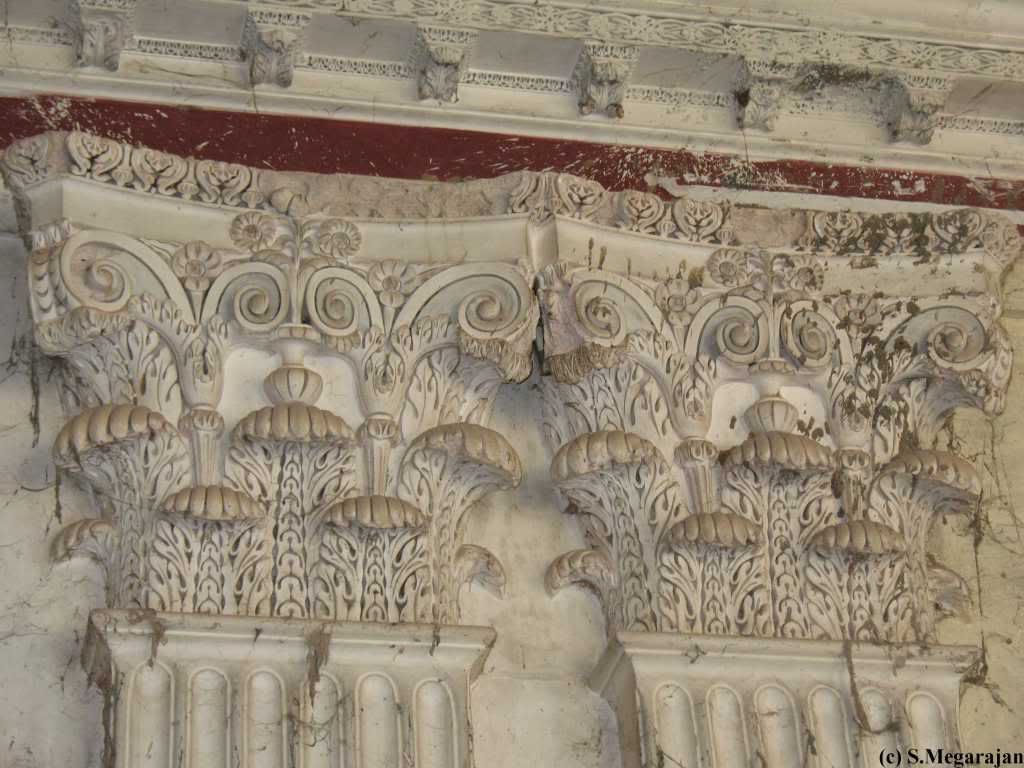 Owl :
There was a single specimen of this owl. I still dont know whether this was a a real bird or a sculpture.
Stair Case inside the palace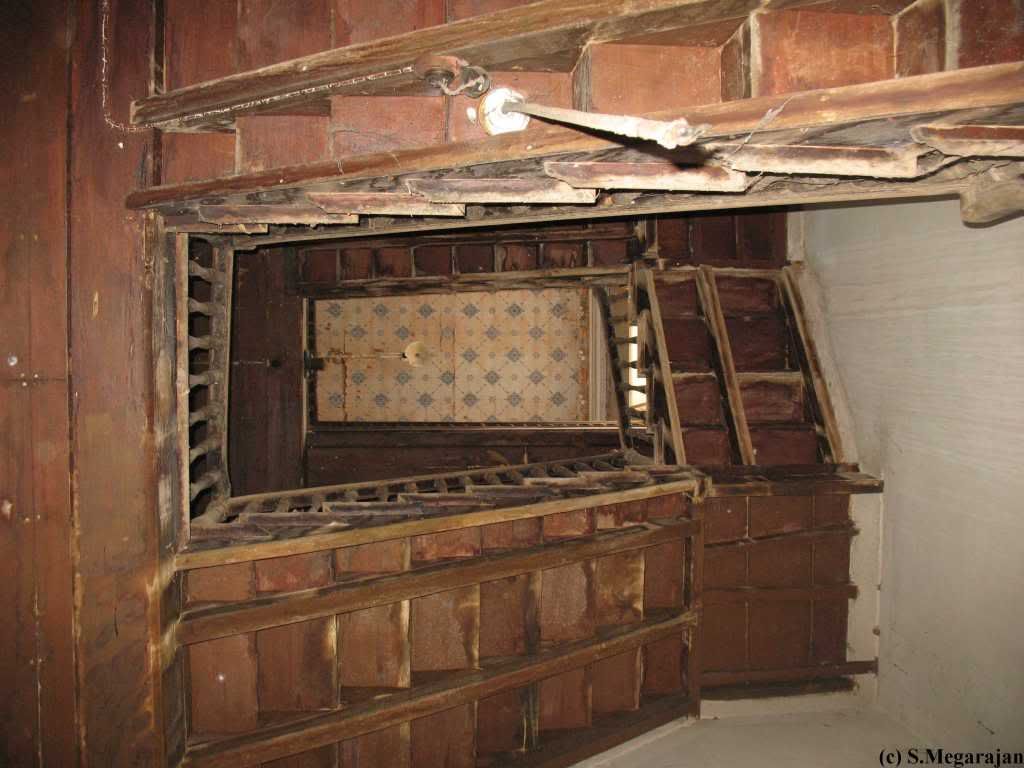 Balcony :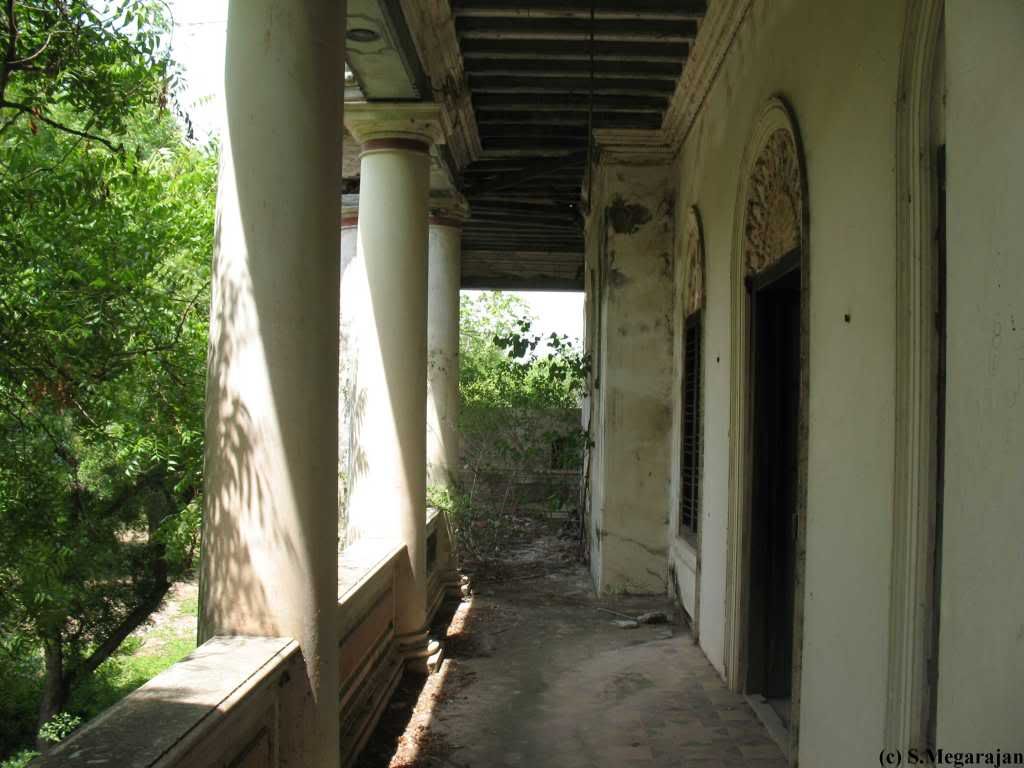 Outer :
The outside of the palace read that a Veterinary hospital had been functioning out of this palace. Hmmm... People have abused this palace as much as they can.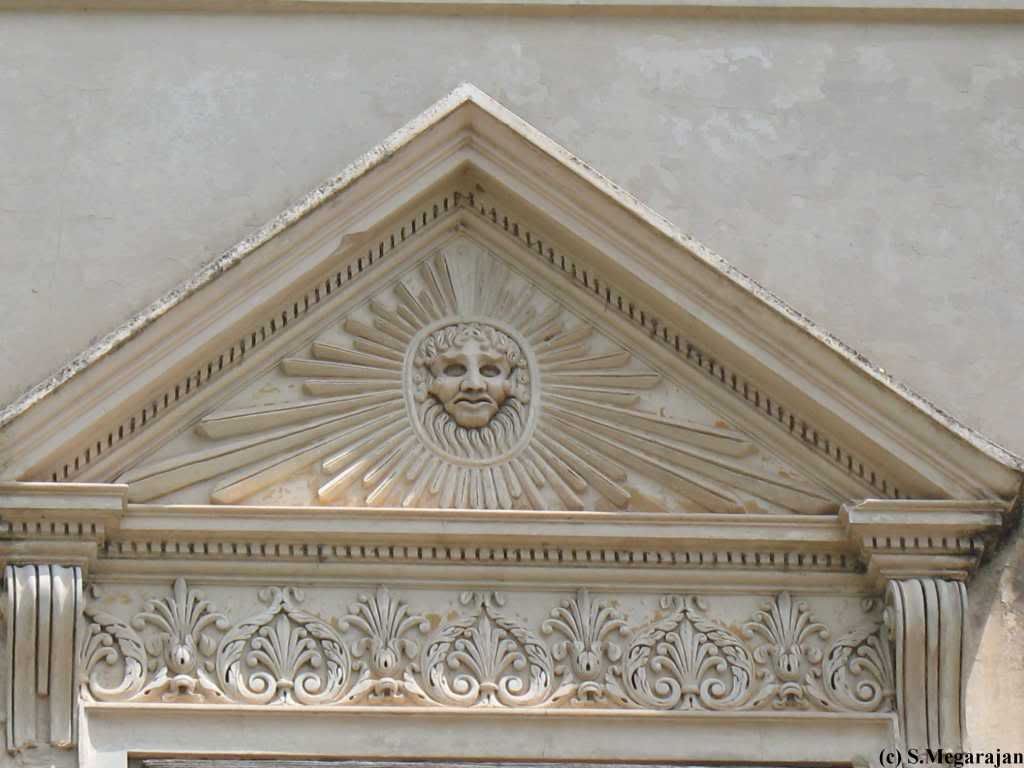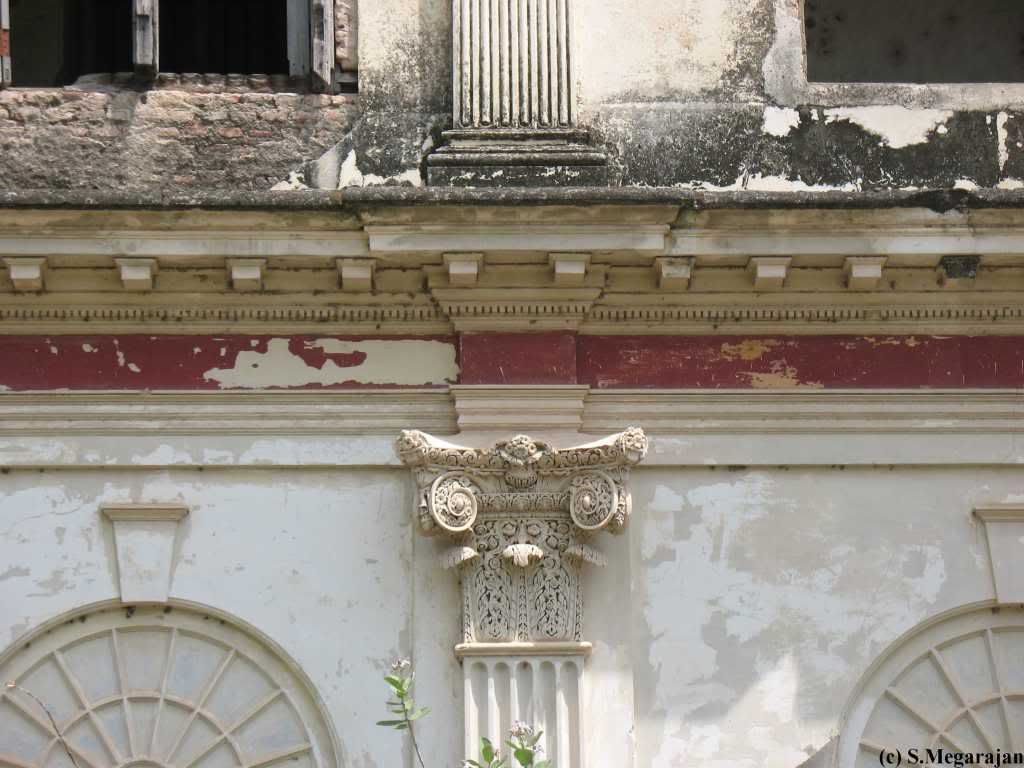 Garden :
Since the agriculture department is functioning now, I think they have developed a garden.
Water Fountain :
This must have been a water fountain.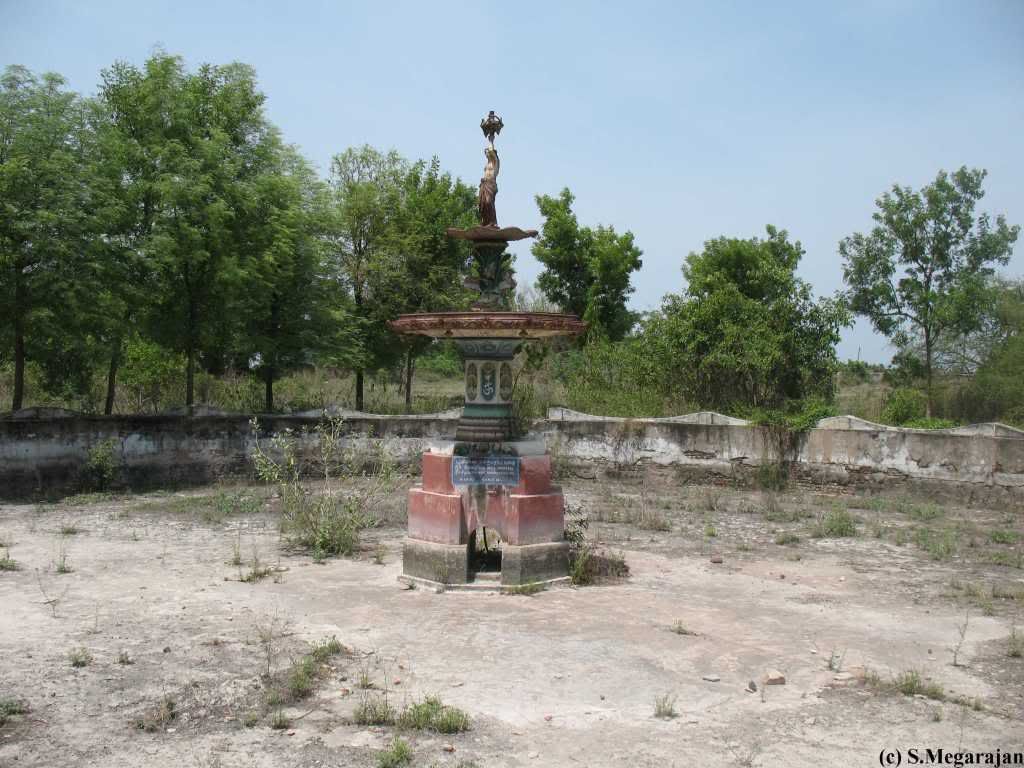 Second Aranmanai :
This is the second building inside the campus.
Paintings:
The highlight of the palace was the pillars, window decorations and the paintings on the ceilings.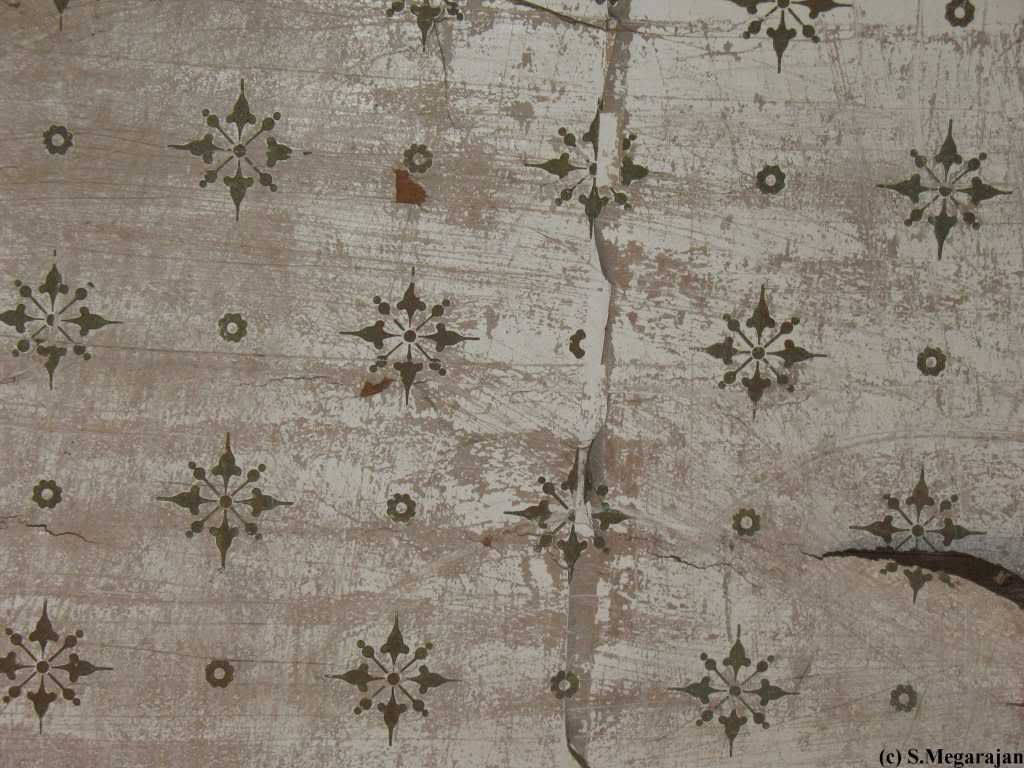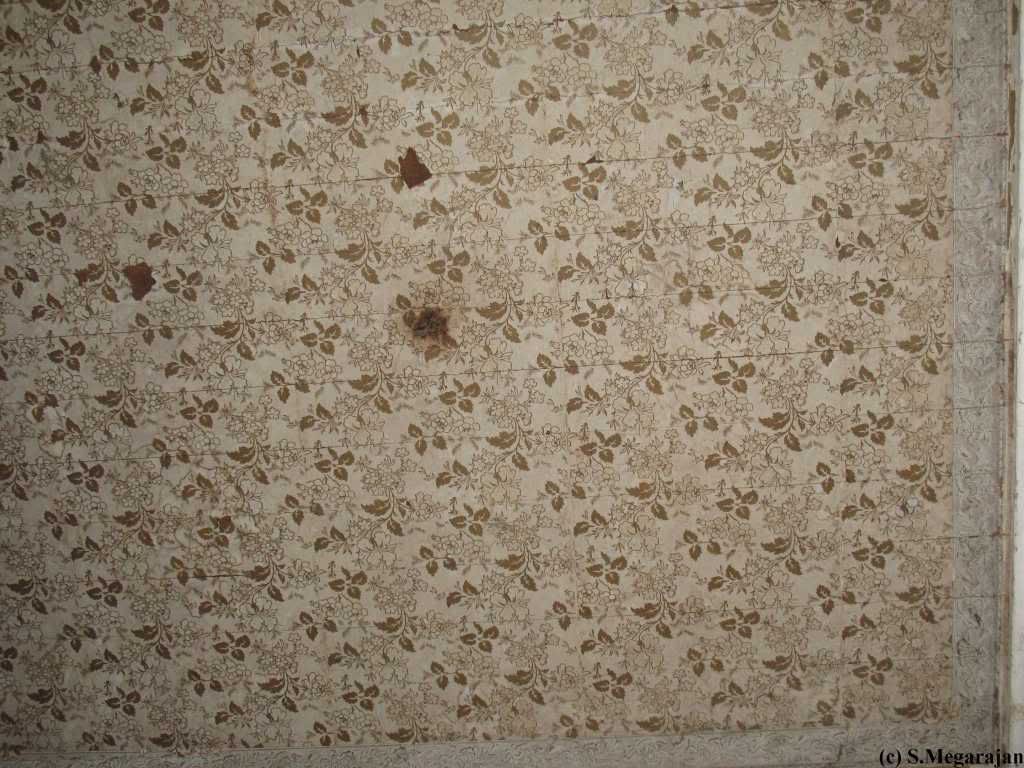 Glass :
To my untrained eyes, even this glass looks to be a work of art.
Some Motto :
Finally the palace is a work of art and must have been beautiful in its time, but now is in ruins.
It is a very good candidate for the TTDC to take over and make it a tourist spot like Nayakkar Mahal in Madurai.