Place : Kollimalai
People : Mega, Saravanan, Saravanan appa, Srini, Satish, Vijay, Babu, Rakesh, Natarajan, Karthick, Prem, Kamesh.
Date : 18,19 July 2009
If you havent seen yet, See my previous post on Kollimalai Trip at
Kollimalai Trip
Sarpalan, my ex teammate and YHAI trekmate suddenly organised a trek to kollimalai and sent tickets to join, which we all promptly did.
Day 1:
The plan was to trek from Periyasaami Kovil at the base of Kollimalai and to reach the top of Kollimalai.
After eating our breakfast and packing the lunch, we started the climb at 10.30 A.M.
The place where we started to climb.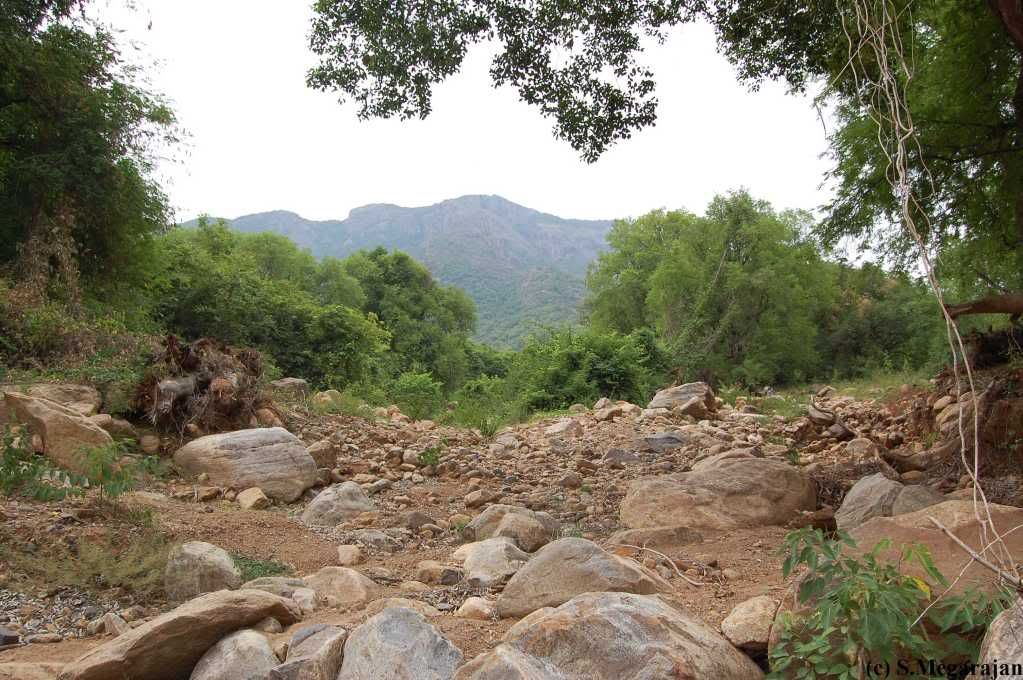 The White patch in the middle is the path, we will climb.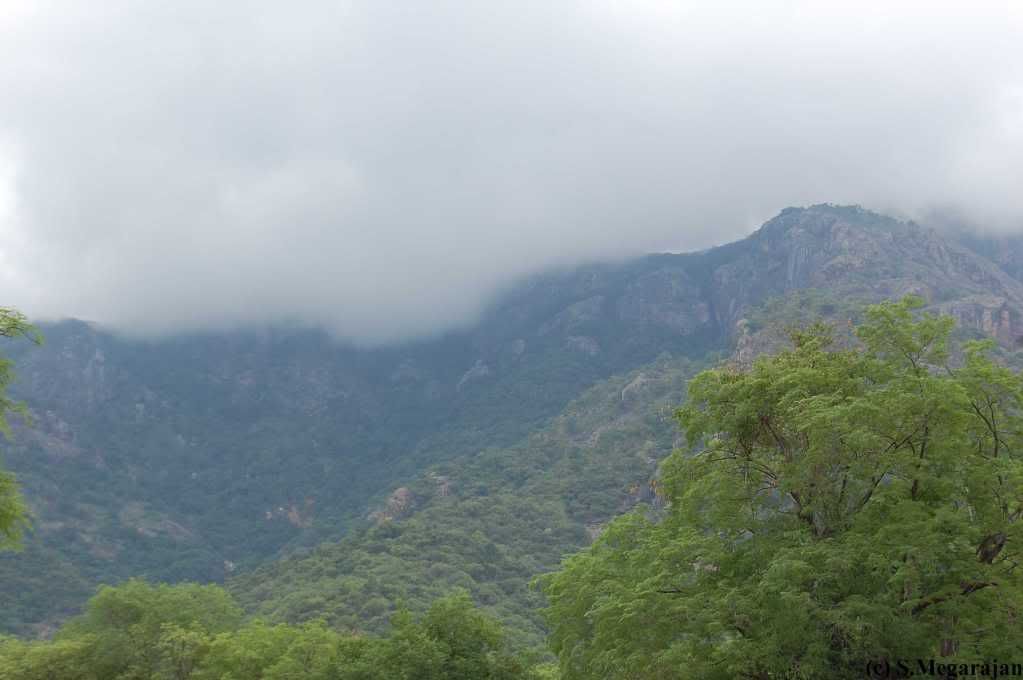 The path we took is what has been created by water flowing down the mountains.
Saravanan had given 3 options for us to choose at the beginning.
* Take the road
* Take the easy trek
* Take the difficult trek.
All of us unanimously chose the difficult trek not knowing what we had in front of us.
This was supposed to be the place where the easy path and difficult path diverged or as everyone else put , the Junction of "Poo Paathai" and "Singa Paathai"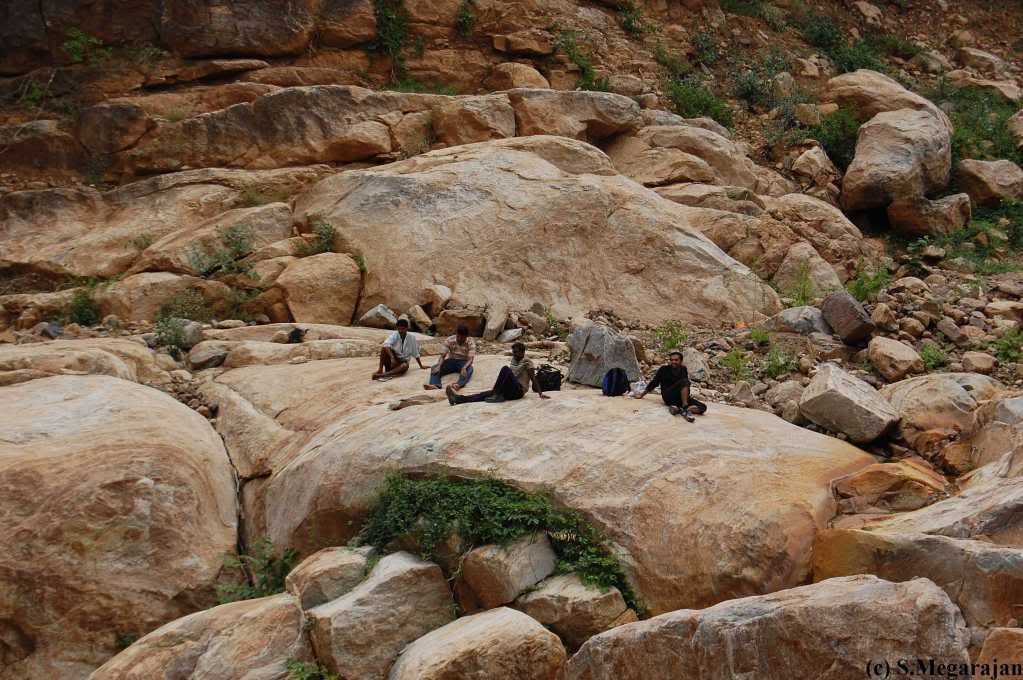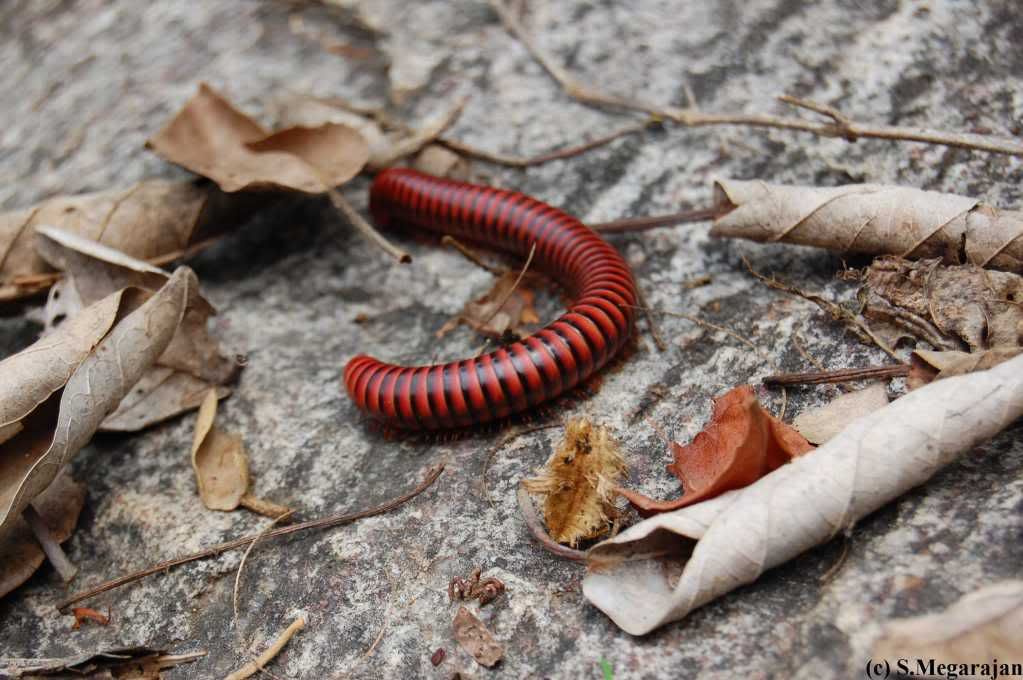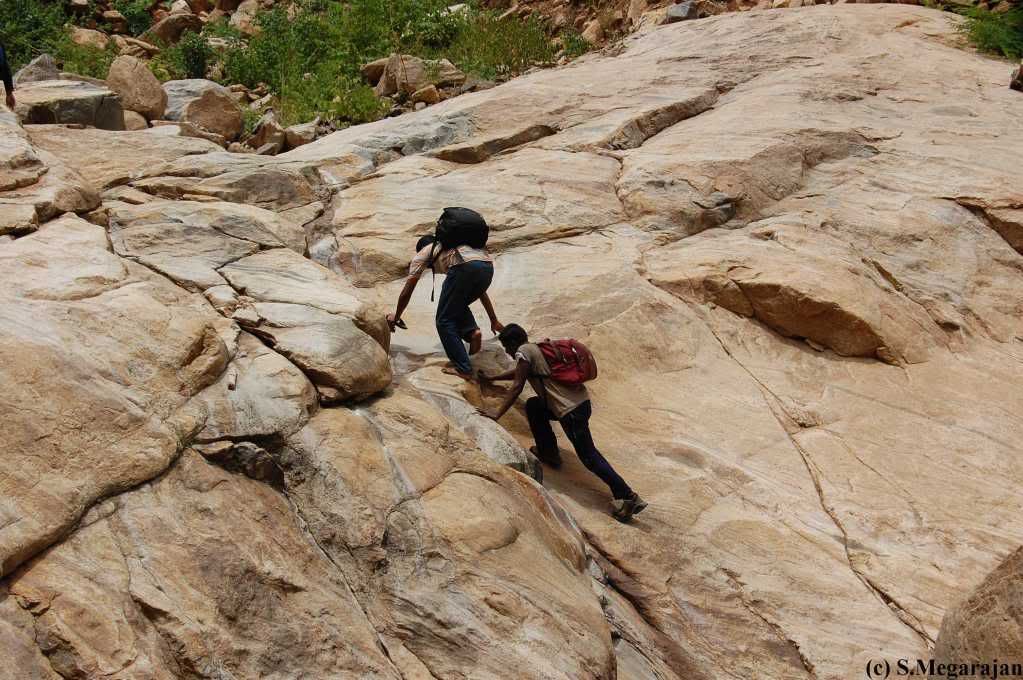 At some places the gap was so big.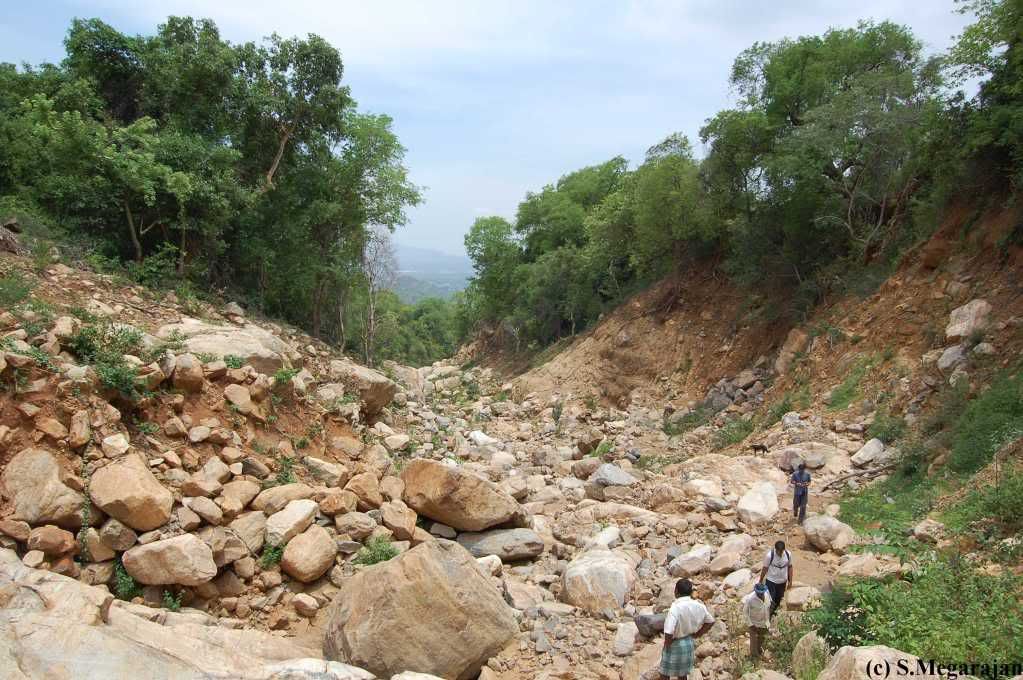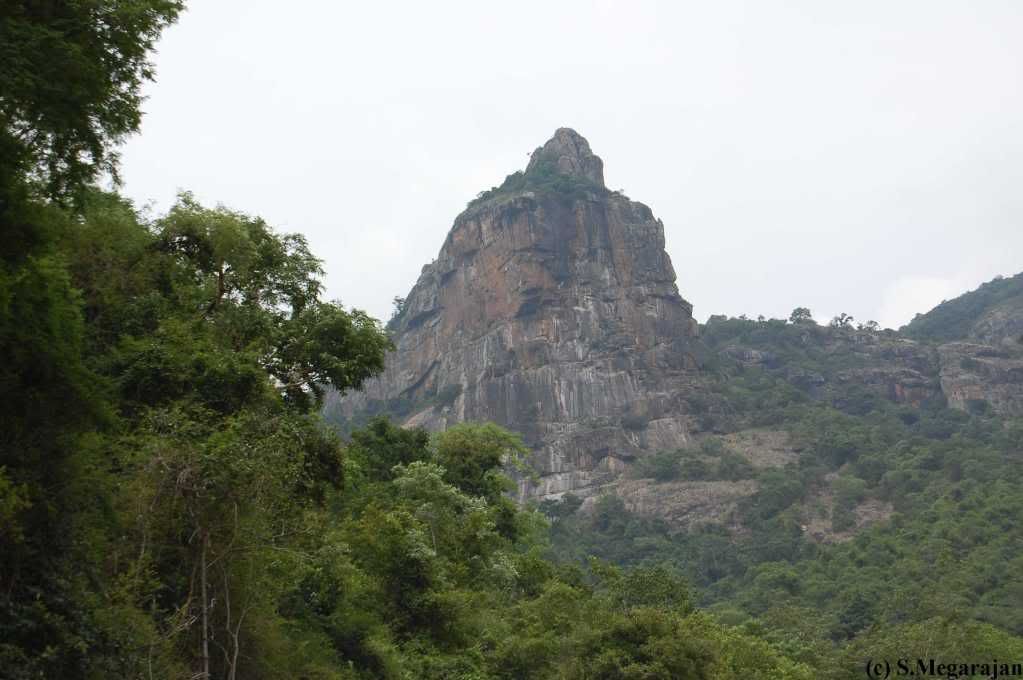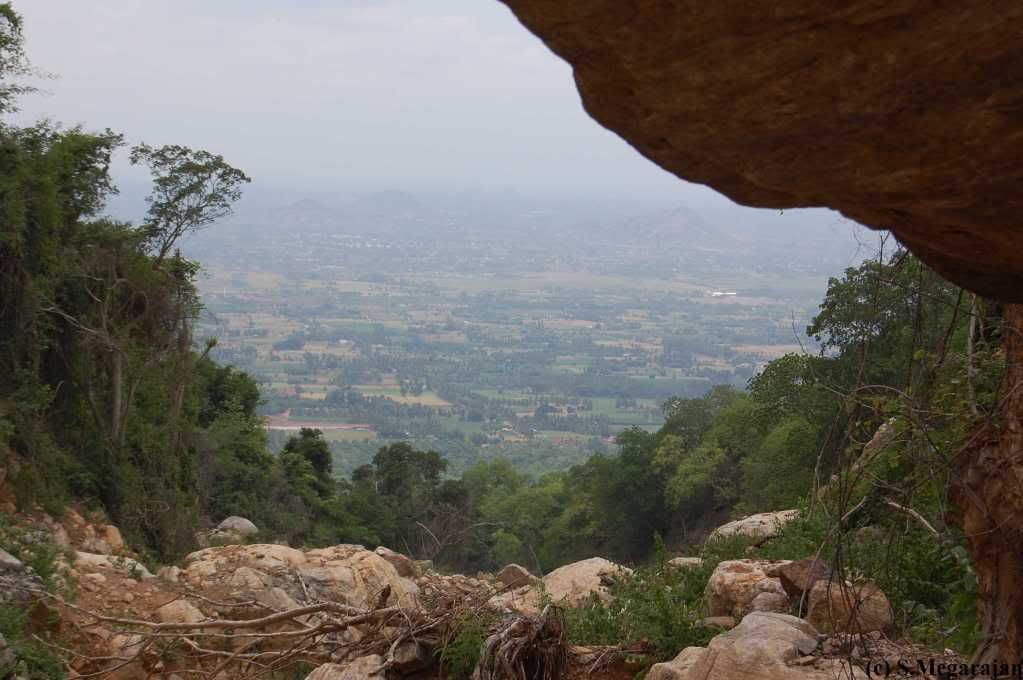 Nearly halfway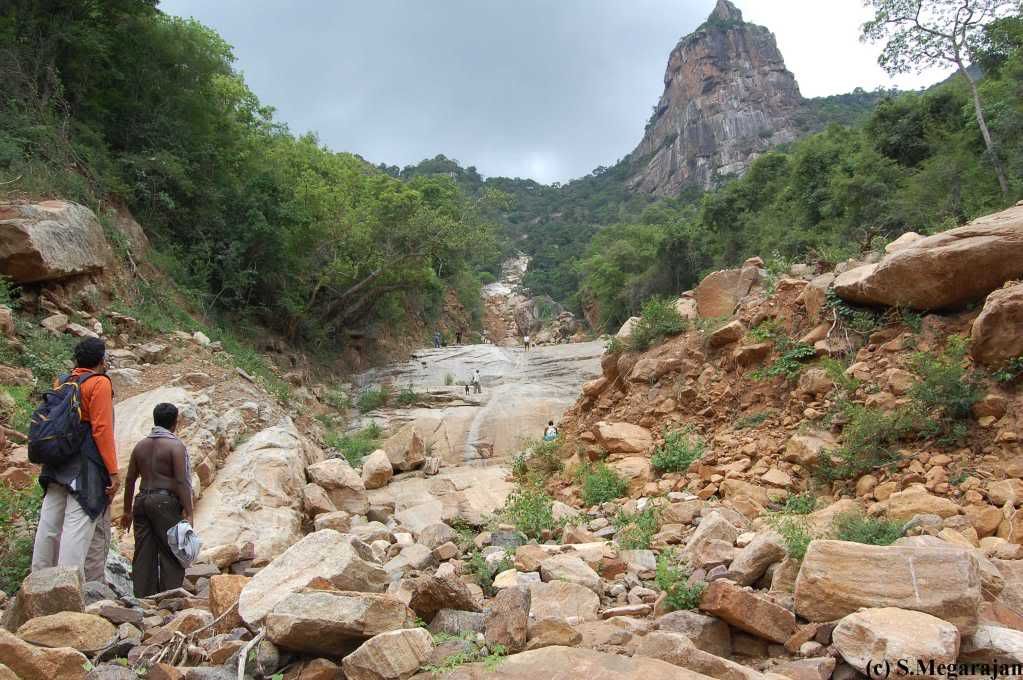 One of the toughest places to climb :
This place was one of the difficult places to climb and which was completed by many only with help from the top.
The plains :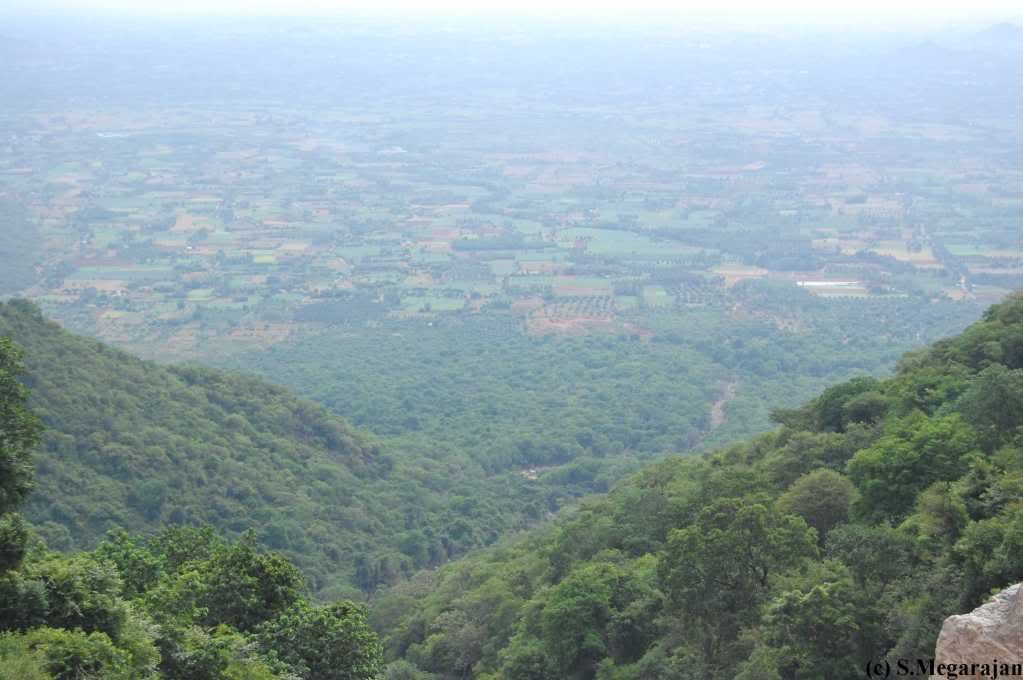 The white patch is the path in which we came up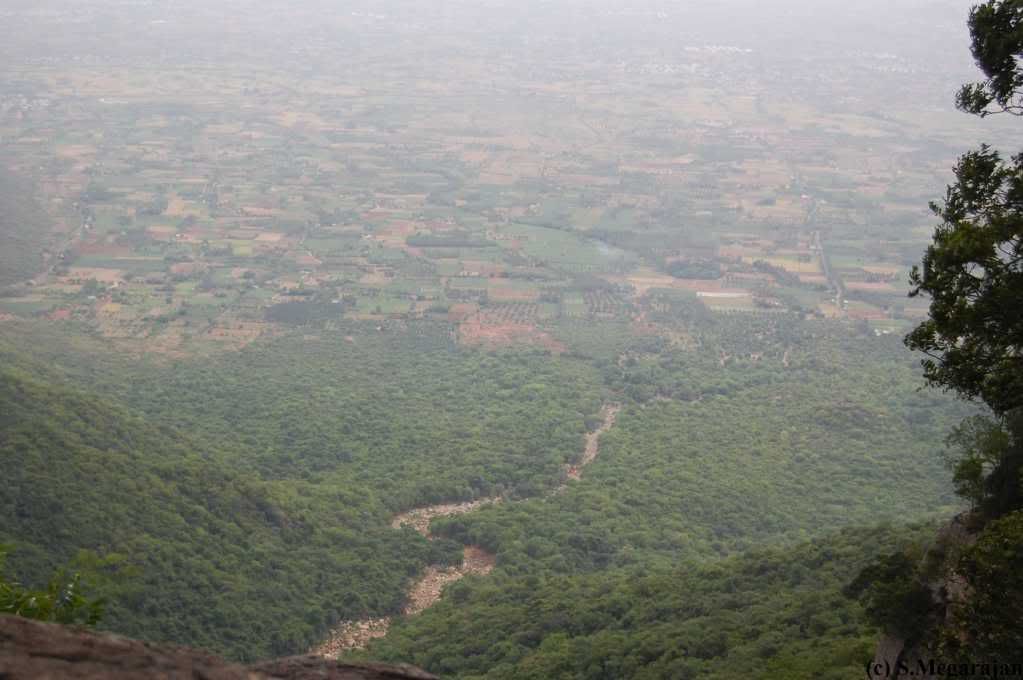 Finally we were near to the top .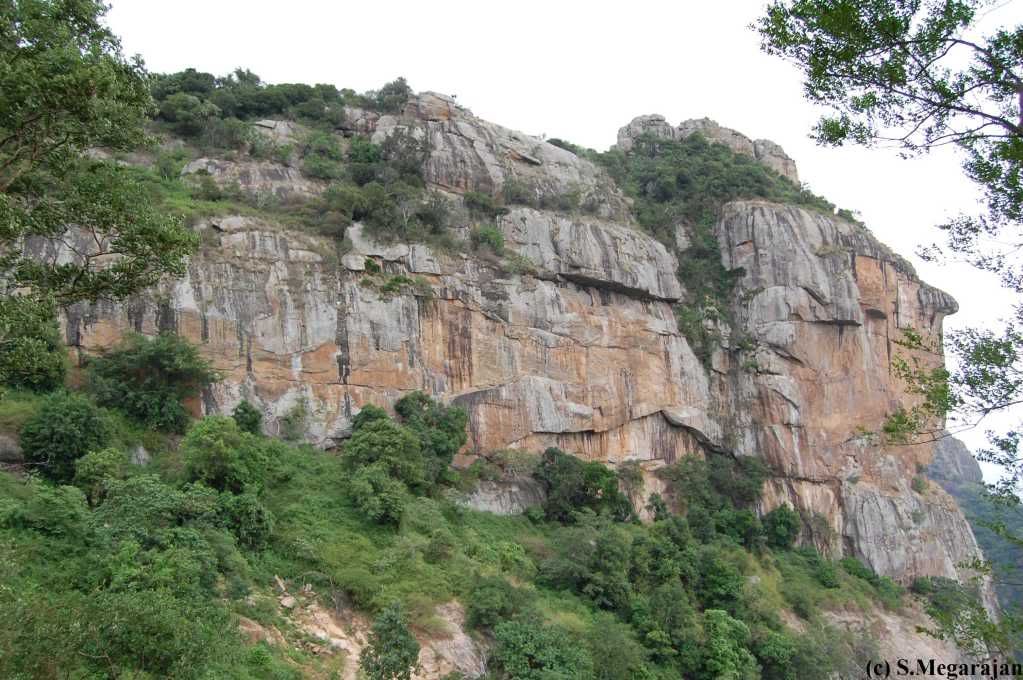 The guides that accompanied us. They gave us good company and from the beginning they maintained that the time remaining to reach the top was "just 10 mins". They never changed their stance. :-)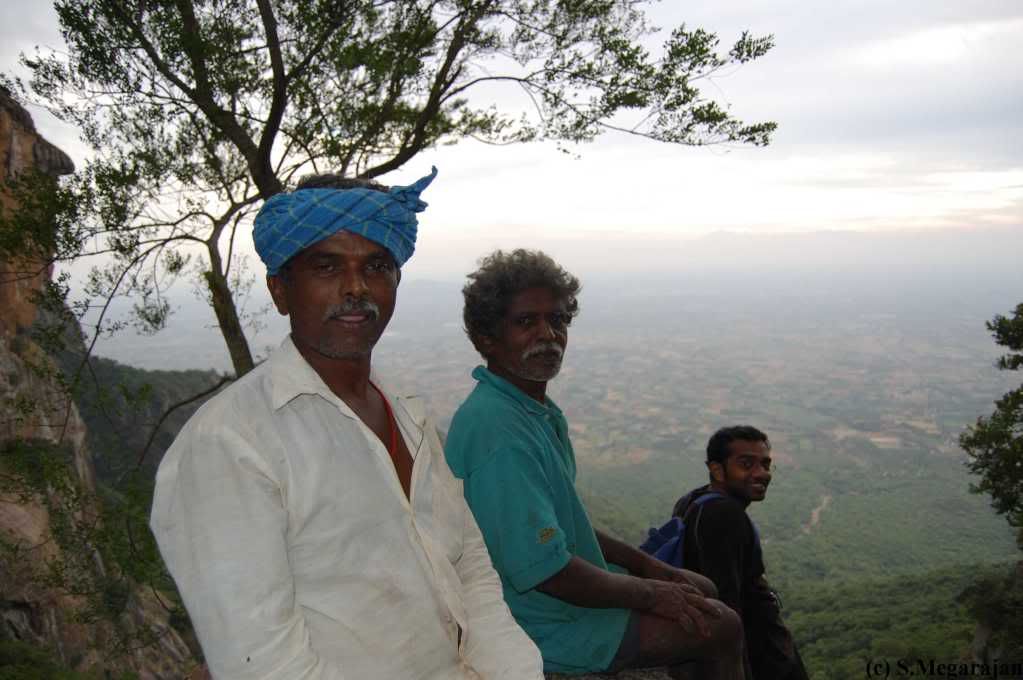 After a long trek we reached a water source at 5.00 PM and had our lunch. Meanwhile at the beginning of the climb Babu had a cramp and wasnt able to walk properly. Hence he,Saravanan and a guide Ravi, took a different route. We had no information of them for hours and we were left wondering when they would be able to reach the top. Finally they reached safely with good help from the guide.