Place : Sekkizhar Kovil
Date : 12/1/2008
People: Mega & Senthilbabu
Temples in Chennai - 3
This is the third part in the series, Temples in Chennai. If you missed out the previous posts, please checkout
Thiruvalluvar Kovil
Singa Perumal Kovil
And this time, its again a peculiar temple, NoT a temple in the truest sense.
Without any further ado let me say that I had the chance to visit a temple dedicated to Sekkizhar, One of the greatest saivite saints of India.
The wikipedia article on Sekkizhar does not give much details, but anyway you can have a look.
Sekkizhar
To add to that,
1. Sekkizhar was born in Kundrathoor, now a suburb of Chennai.
2. He constructed a Sivan temple, Thirunaageswaram in Kundrathoor, which is still a big temple.
The Thorana vaayil on the entrance to the street.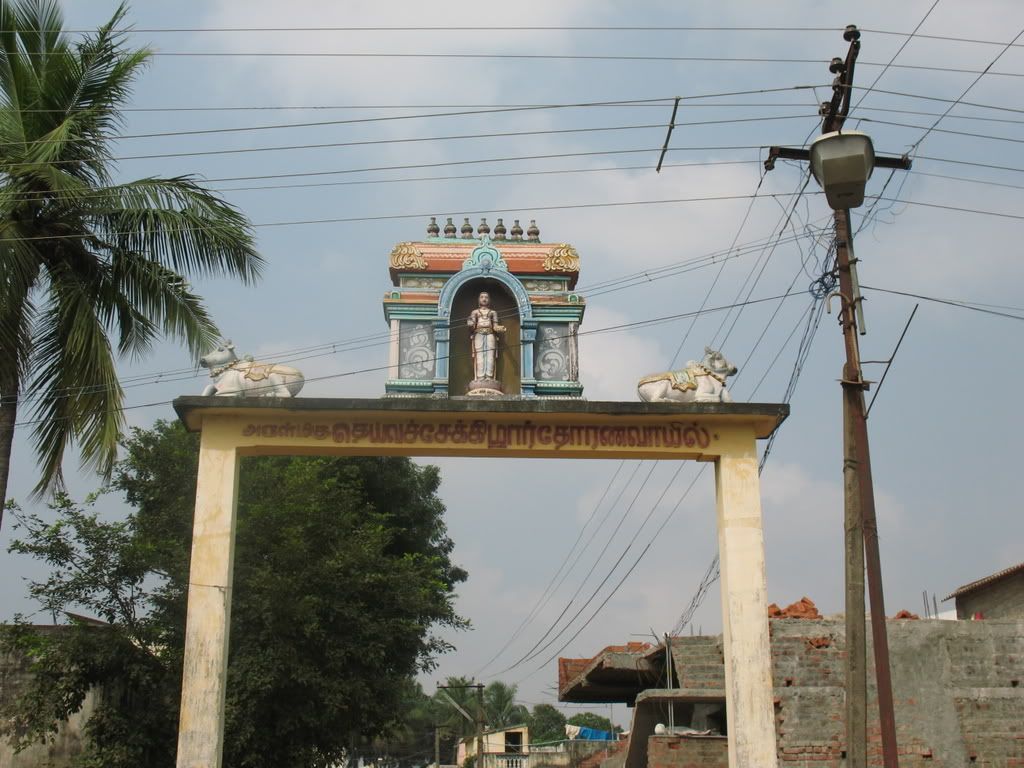 The Temple: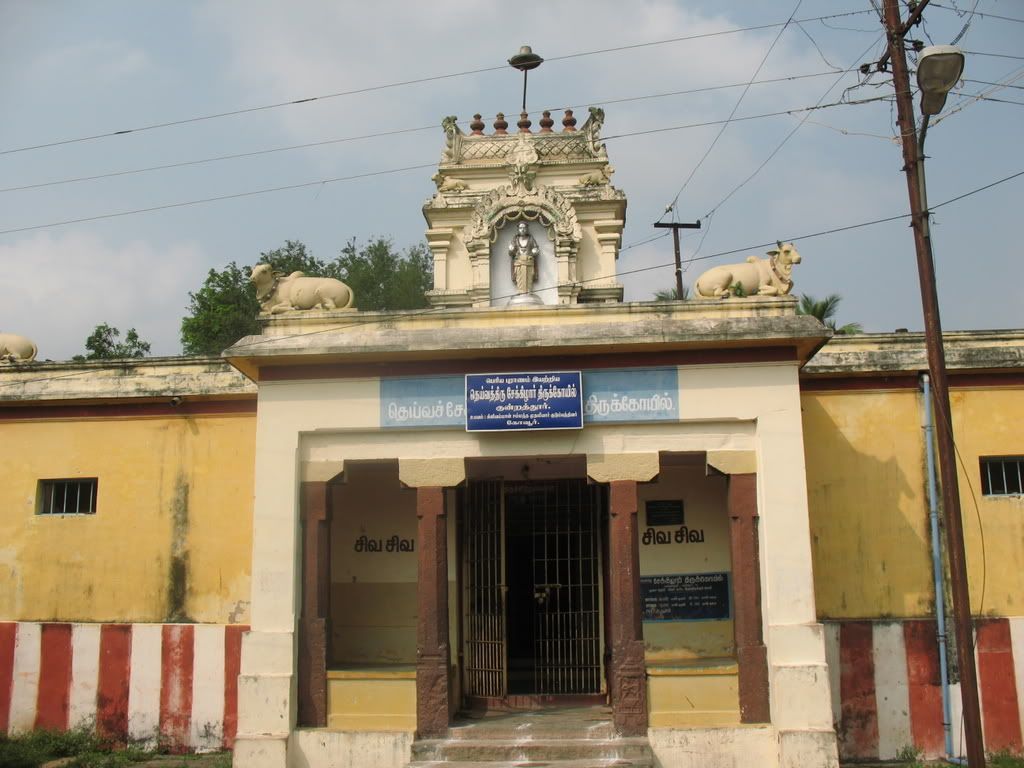 Some of the wordings inside the temple.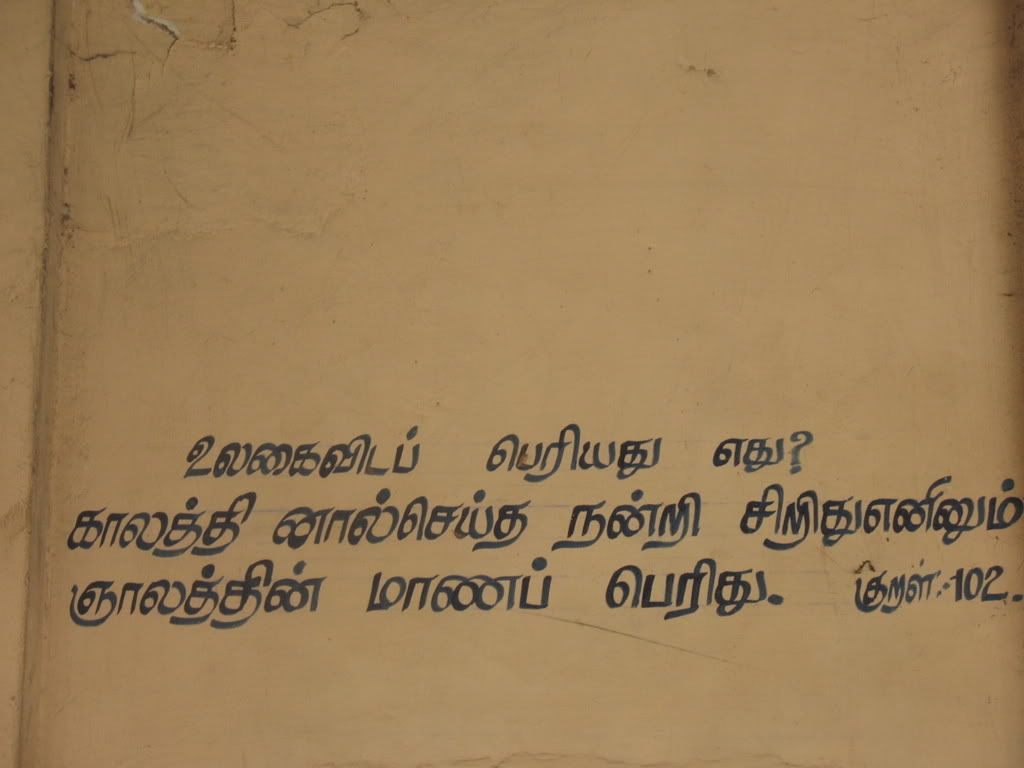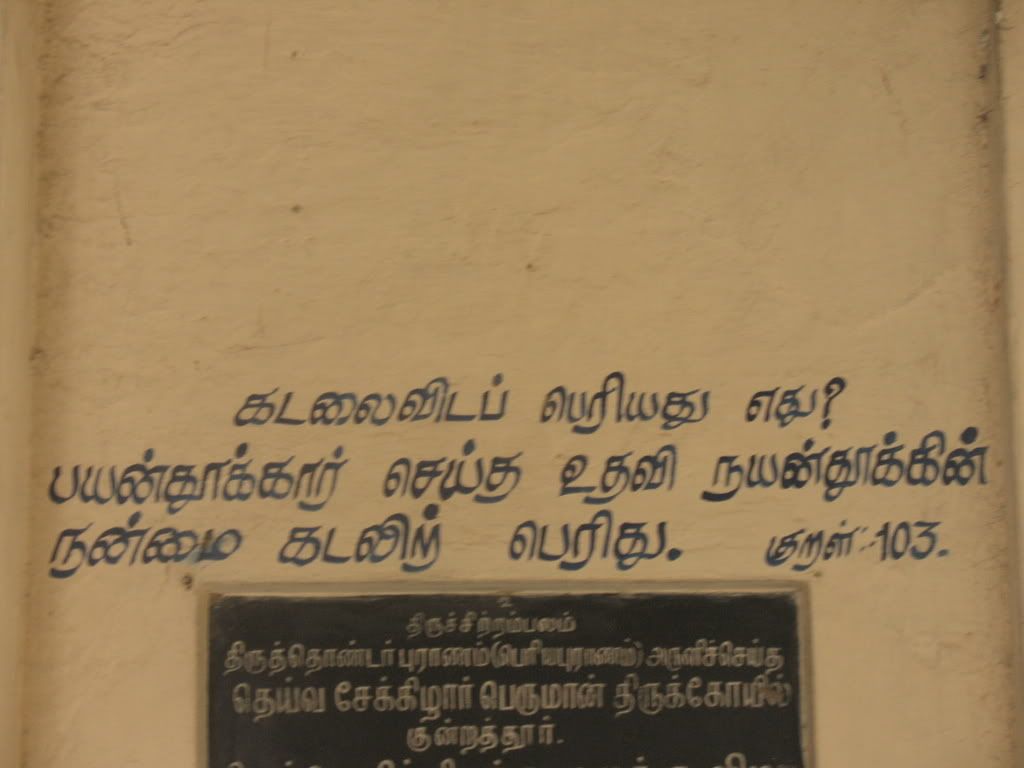 Ofcourse, I visited the Kundrathoor Murugan temple and some others also, but they would be another post another time.
How To Go :
This place is on the right side before Kundrathoor Murugan temple and is in walkable distance from it. Any bus going to Kundrathoor Murugan temple, would do .
Thanks to my friend senthilbabu for showing this little unknown place.