We are on Day 3 of the YHAI Goa Trekking Expedition 2008 and if you would like to have a look at previous posts, click below.
YHAI Goa Trek - Day 1
YHAI Goa Trek - Day 2
Todays Agenda read Sailing to Velsao Beach and then a walk for some kms to the Velsao Camp. I had been wishing to do sailing for a long time and hence was expecting this. But Since there were only 3 sailing boats and since each can accomodater only 5 , it was decided to select the names from lots. And life being unfair like always it is, I was not selected for sailing :-(
The rest of the people not selected for sailing would be going in speed boats till Velsao.
Boating:
Boating was a pleasant experience with sightings of dolphins and even some whole schools of small fishes that jumped out of the sea.
Velsao Beach :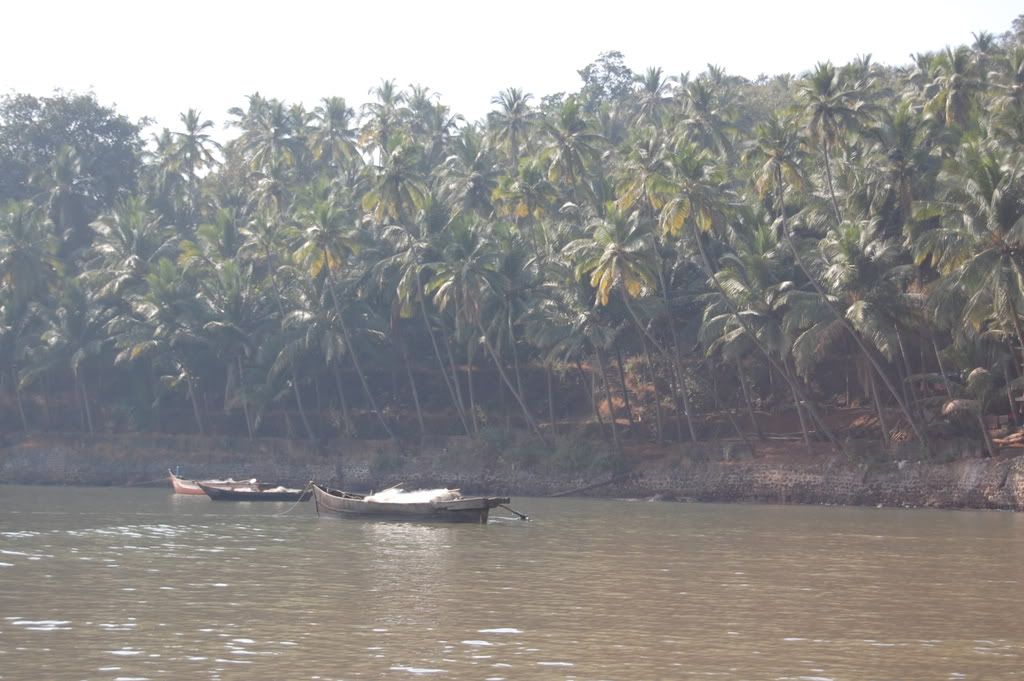 From the place we landed and got down from the boats, we had to find our way to the camp and walk to it.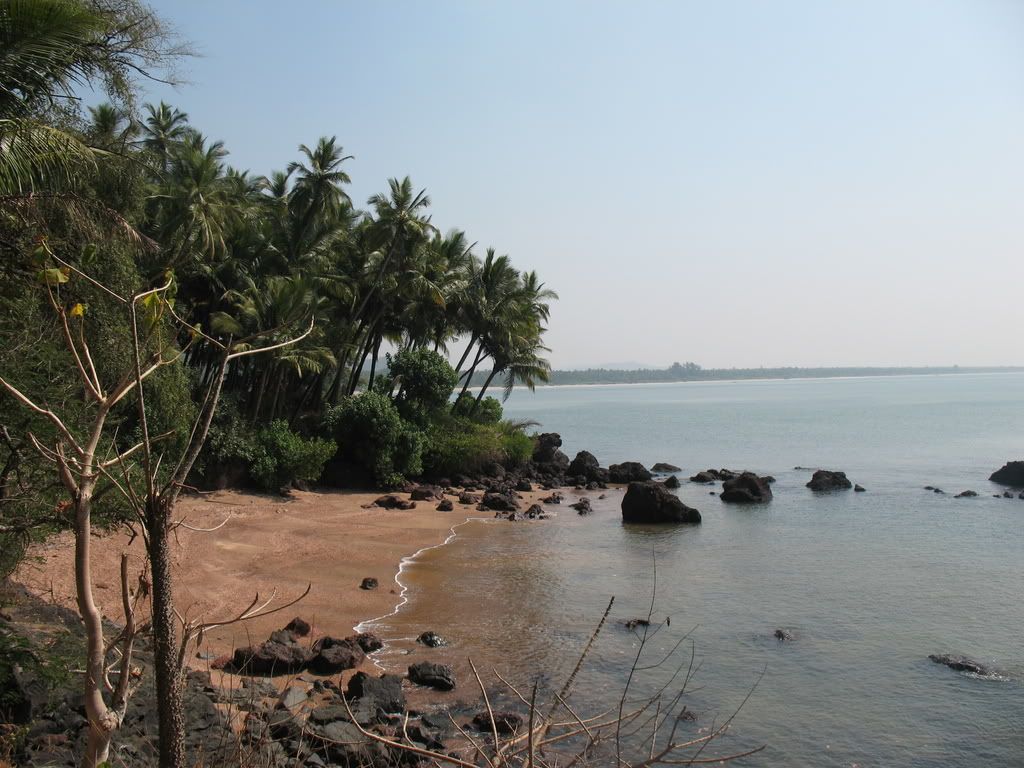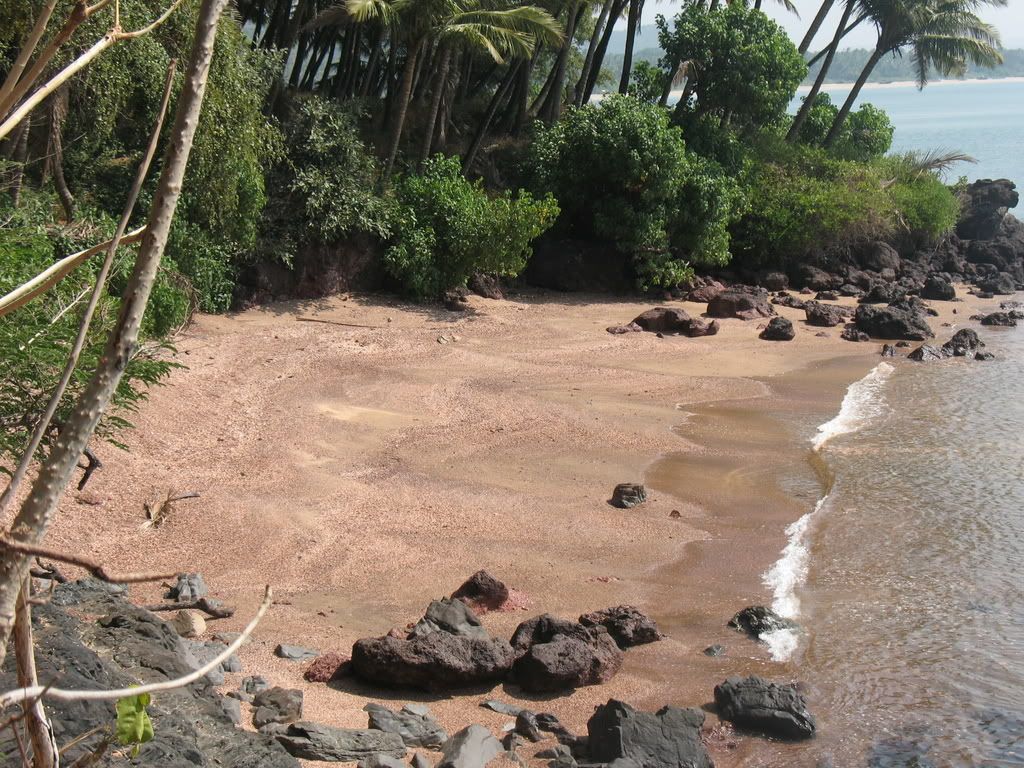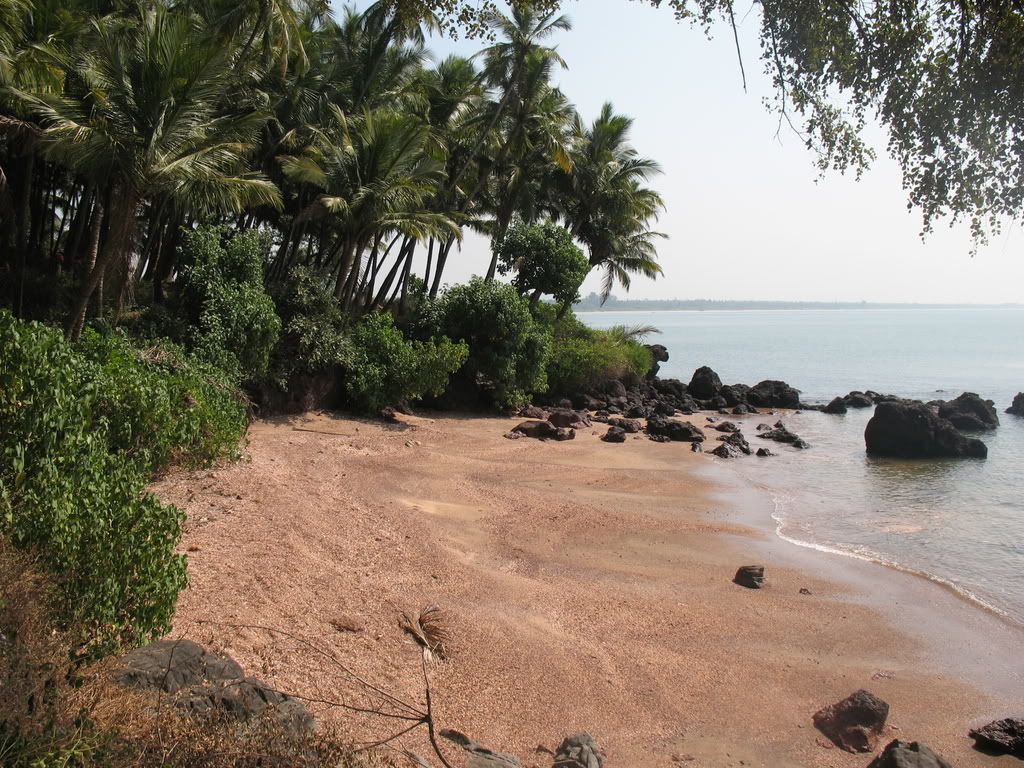 Roads lined with Coconut trees
Though goa has a different image, that of a new age, always in party mode place, I found goa nothing to be different from any other coastal town in Tamilnadu with all the coconut trees.
Velsao Camp :
The Velsao Camp is a very nice place just besides the seashore, and all night we were able to hear the sound of the waves.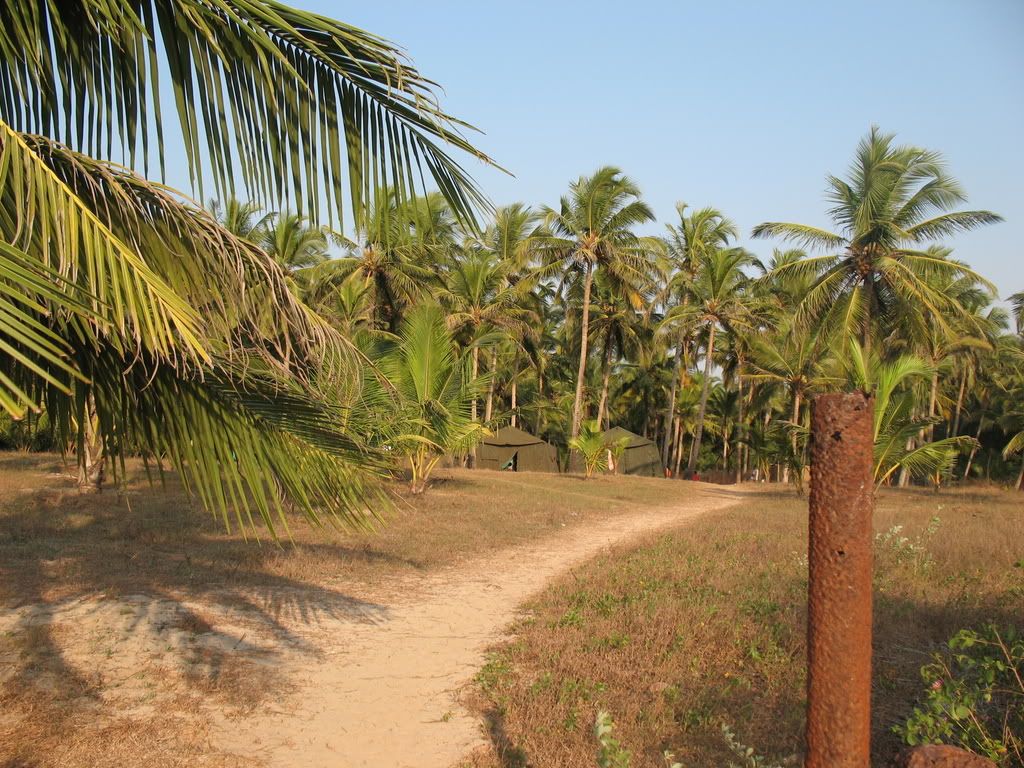 Velsao Beach :