We are on Day 4 of the YHAI Goa Trekking Expedition 2008 and if you would like to have a look at previous posts, click below.
YHAI Goa Trek - Day 1
YHAI Goa Trek - Day 2
YHAI Goa Trek - Day 3
Todays trek is to travel to Kulem by Train and trek from Kulem to Dudhsagar.
In Kulem, We will have to enter the Bhagavan Mahaveer National Sanctuary and trek through it.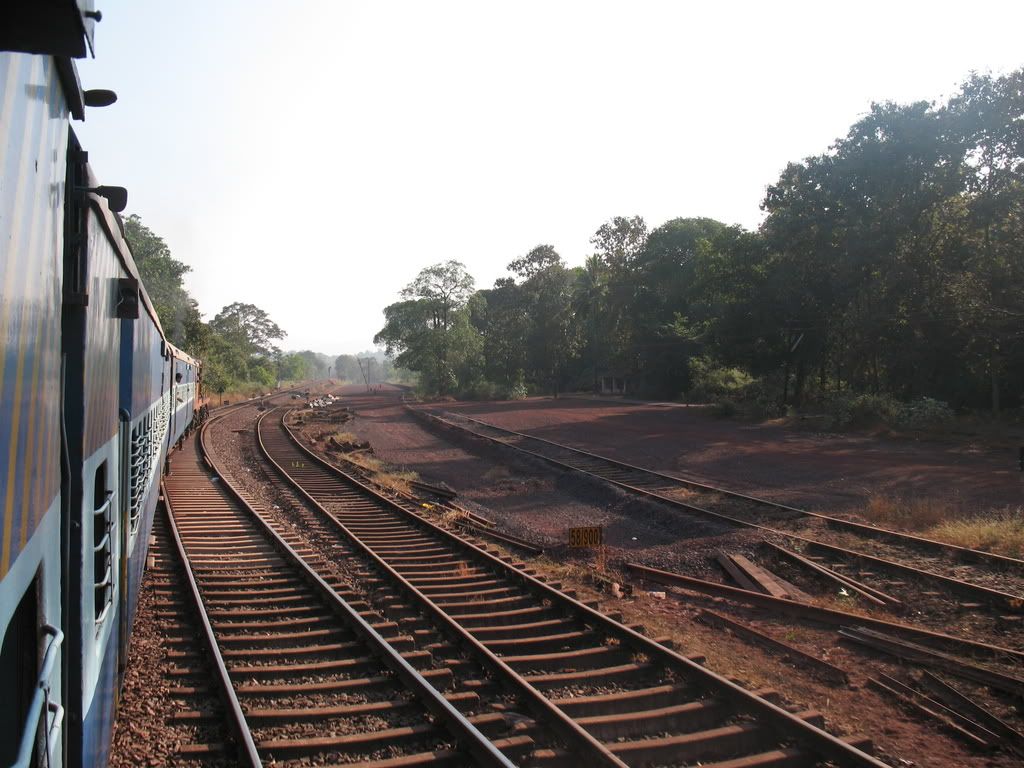 Devils Canyon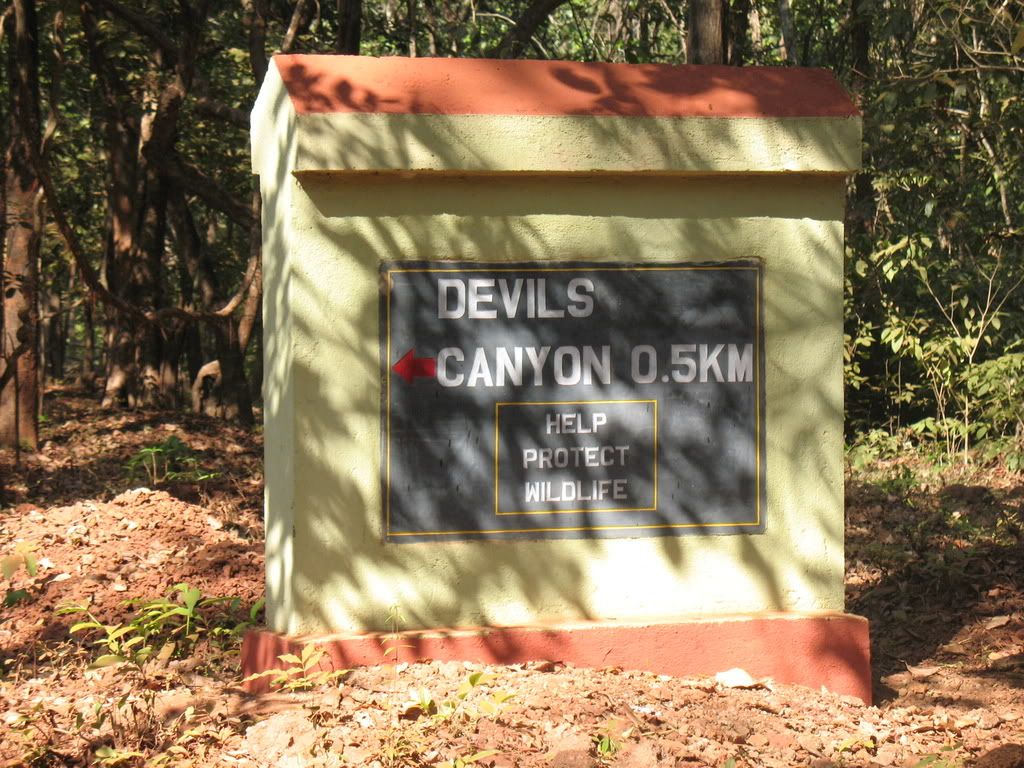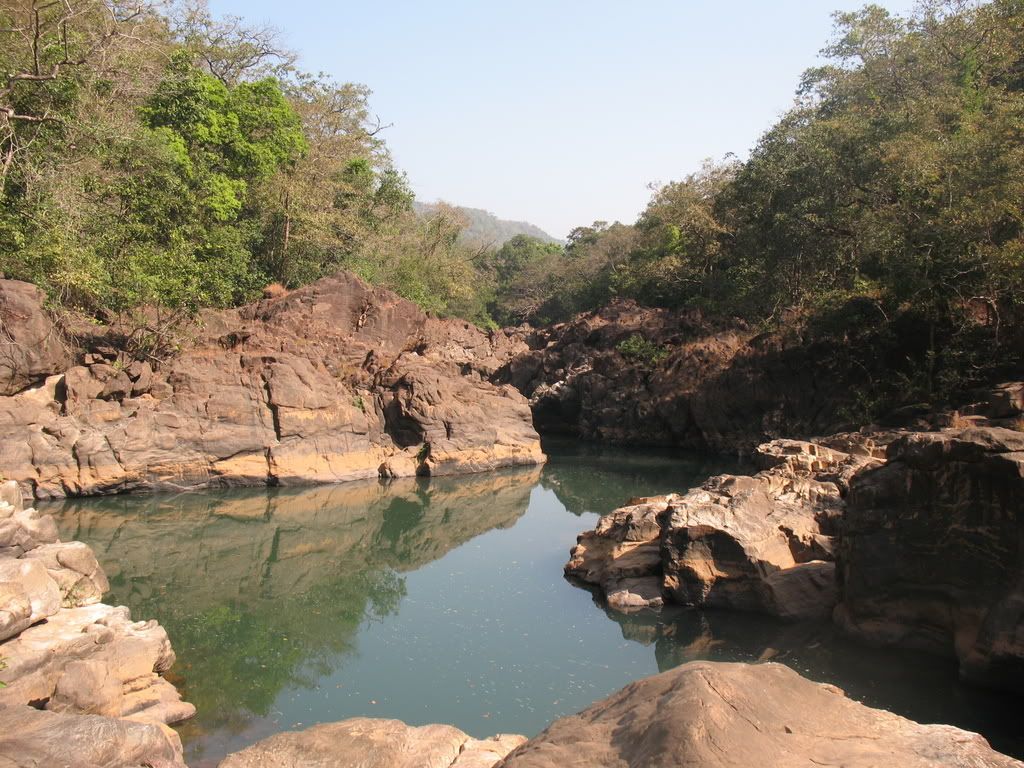 Most part of this days trek was through the sanctuary and was on a dirt road.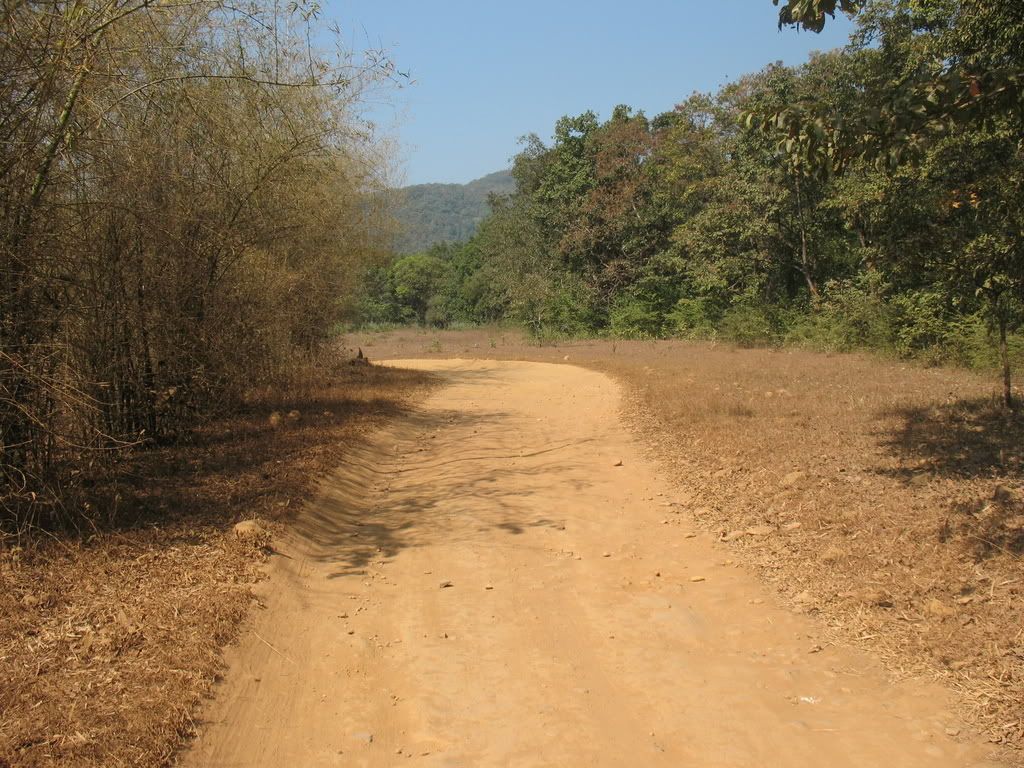 Dudhsagar Base camp :
Trains passing in the mountains :
The base camp was at the foothills of a mountain and we were able to see the Chennai Goa Vasco Express, going on top of the mountains.