Have a look at the photos from the previous days here.
Day1
Day 2
Morning walk in Berijam Lake :
We had reached Berijam lake from Kodaikanal the previous evening and today our plan is to trek from Berijam to Kavunji village. But before the main trek, we had a morning walk along the Berijam lake and it turned out be one of the most beautiful place. Amongst the 50 who were part of the trek, we 4 of us were the only ones who visited this place at the right time and I was the only one with a working camera when we went. Hence I got to click the most beautiful place in the trek without any competition. And below are those photos.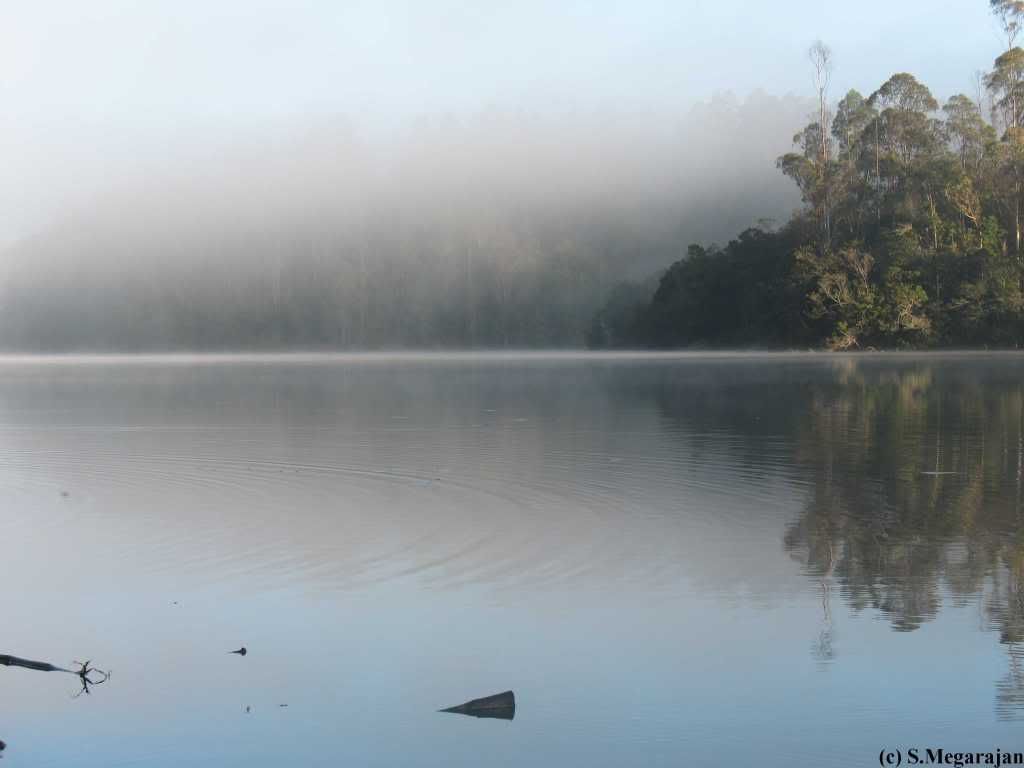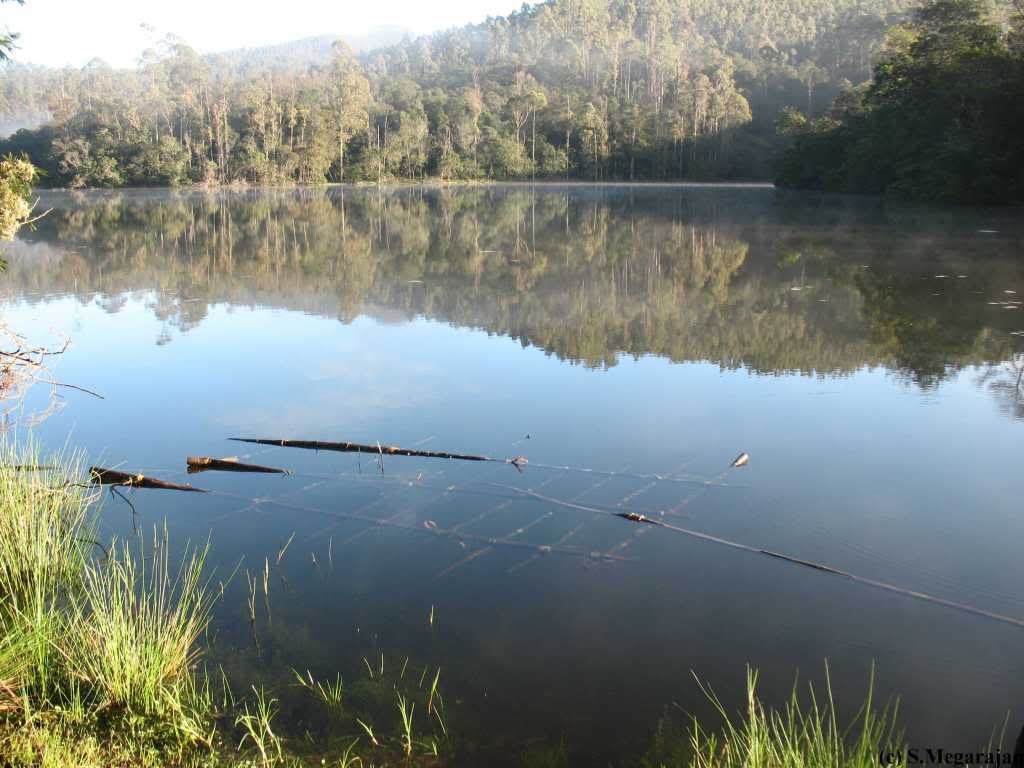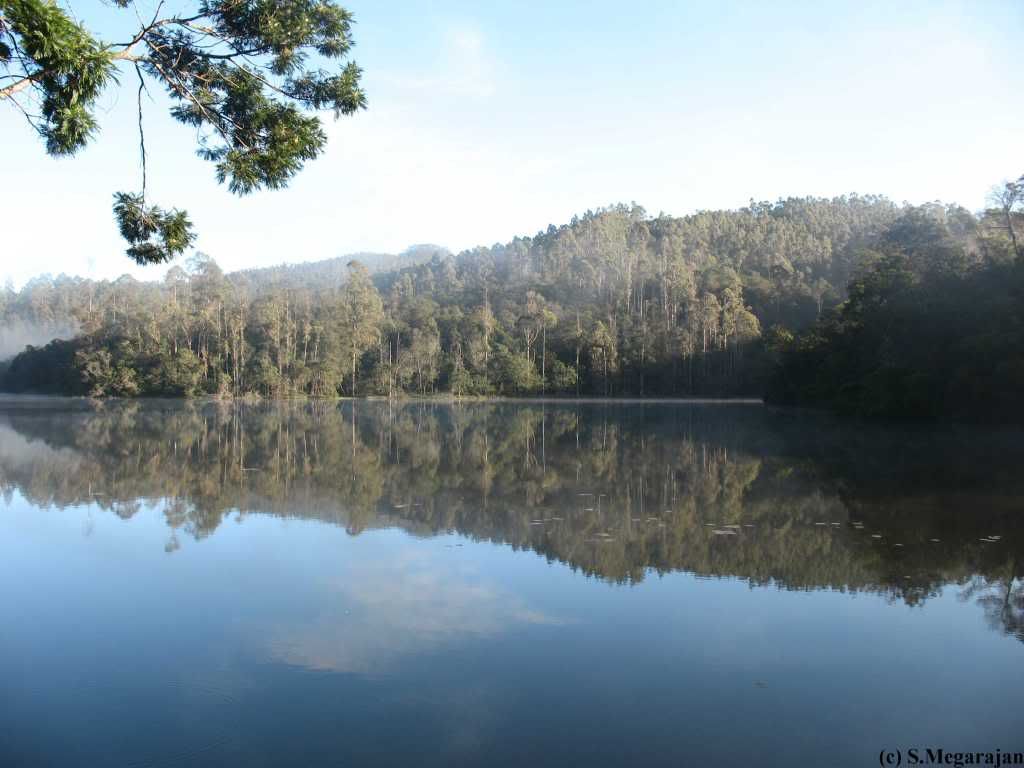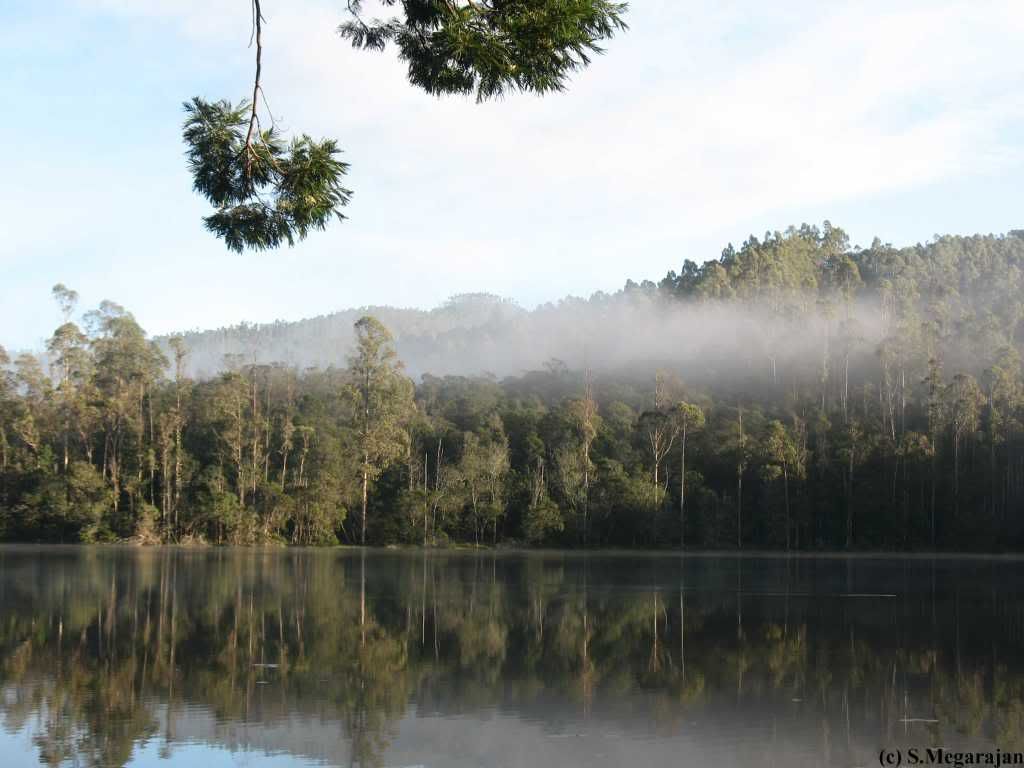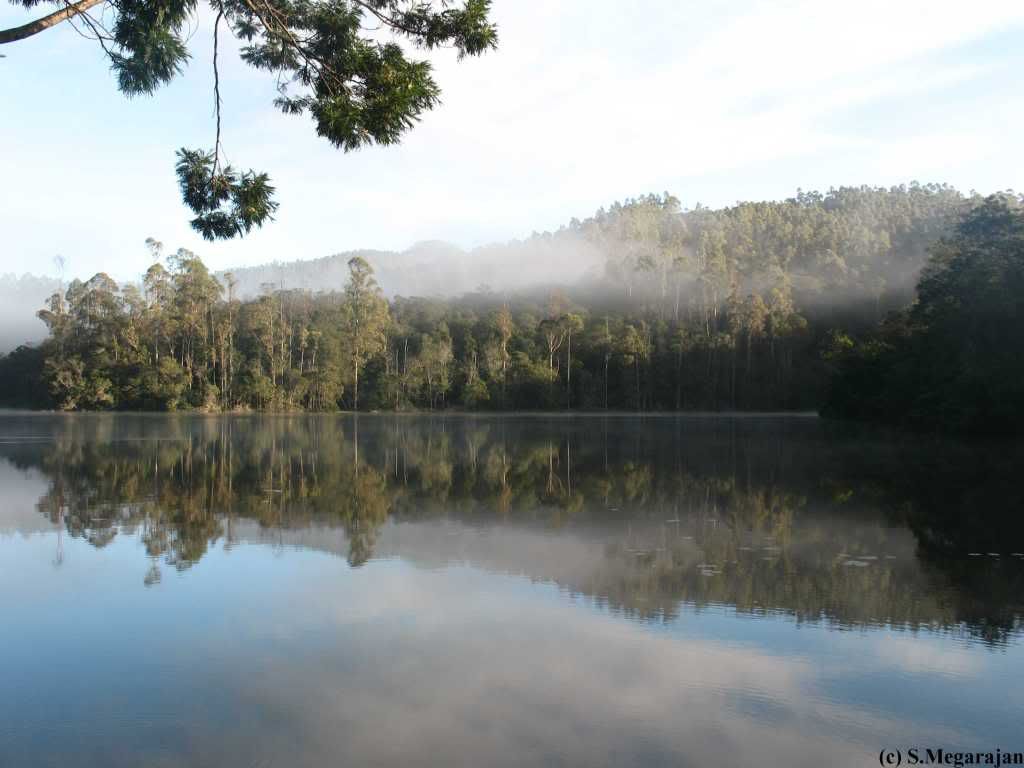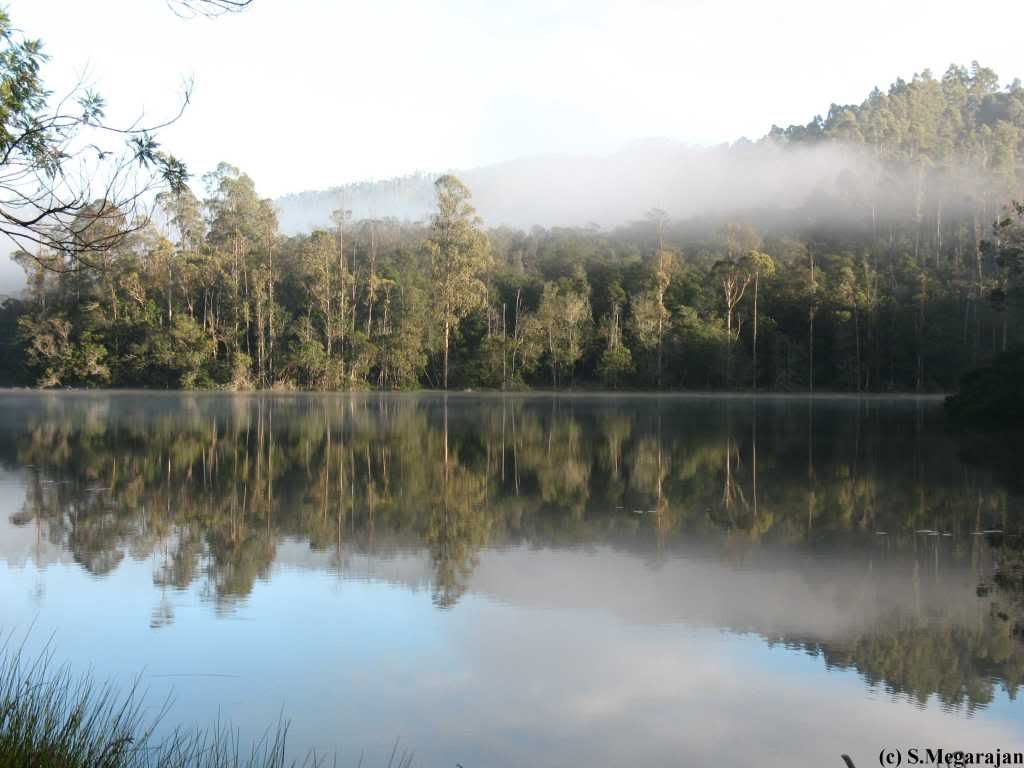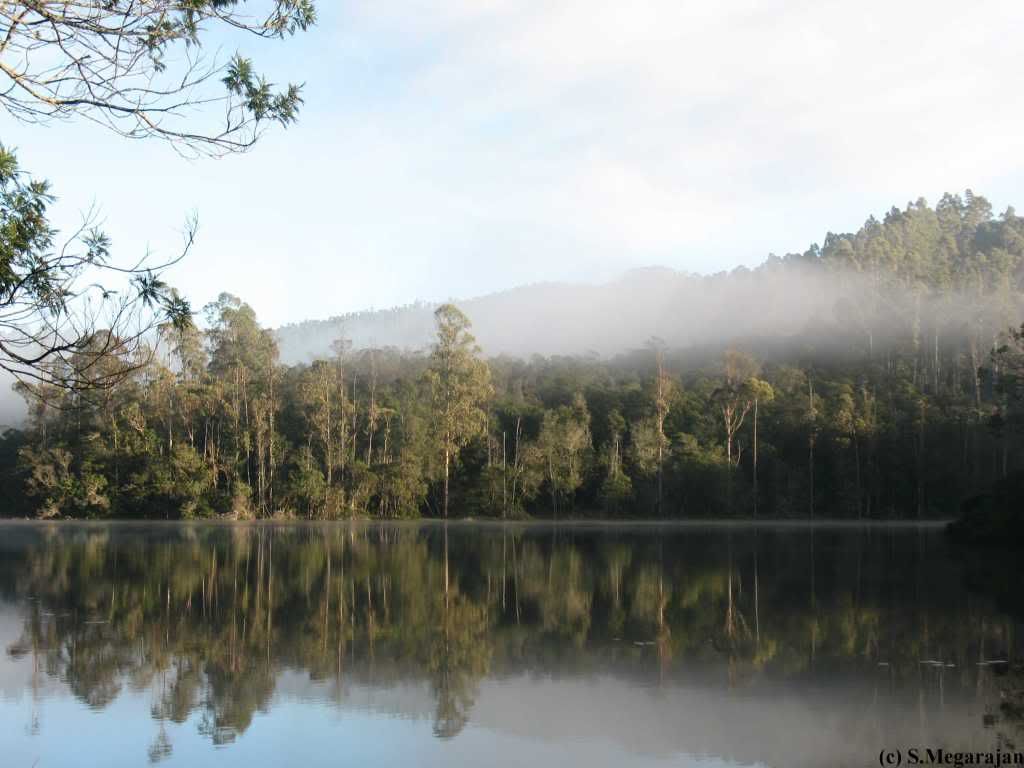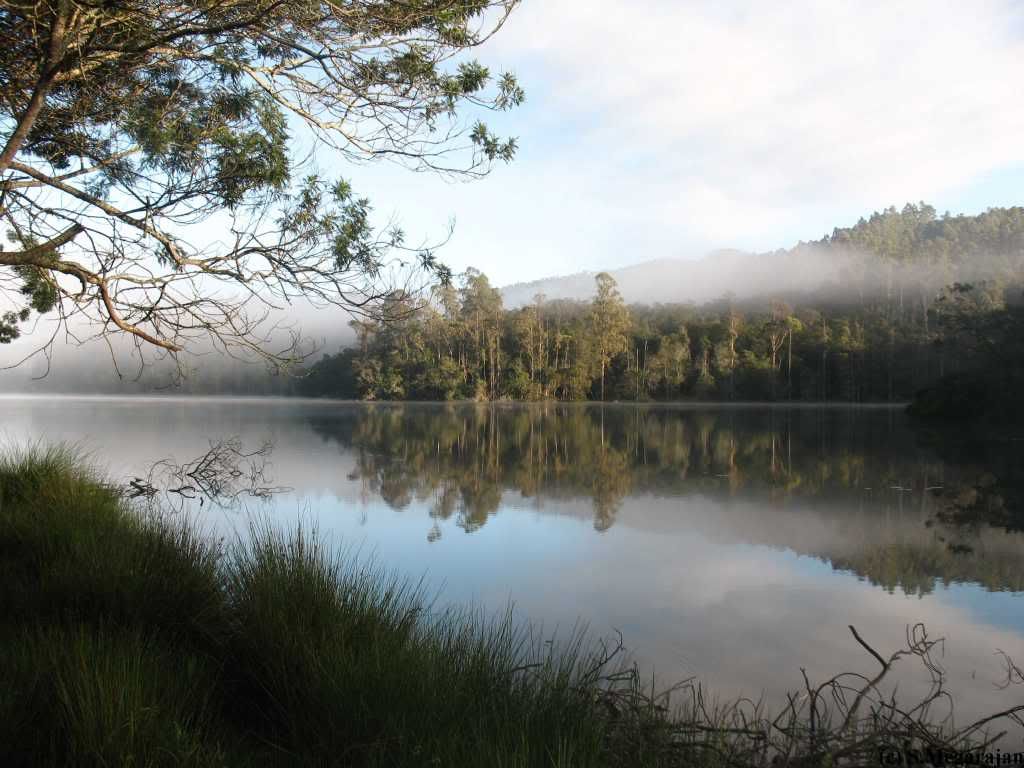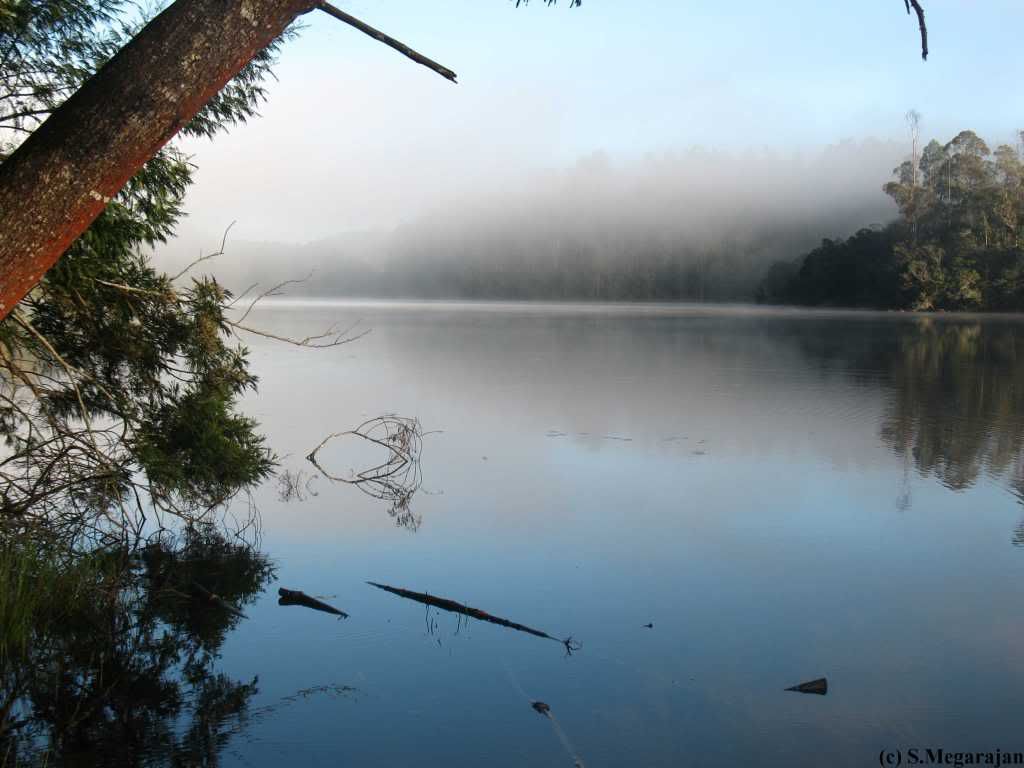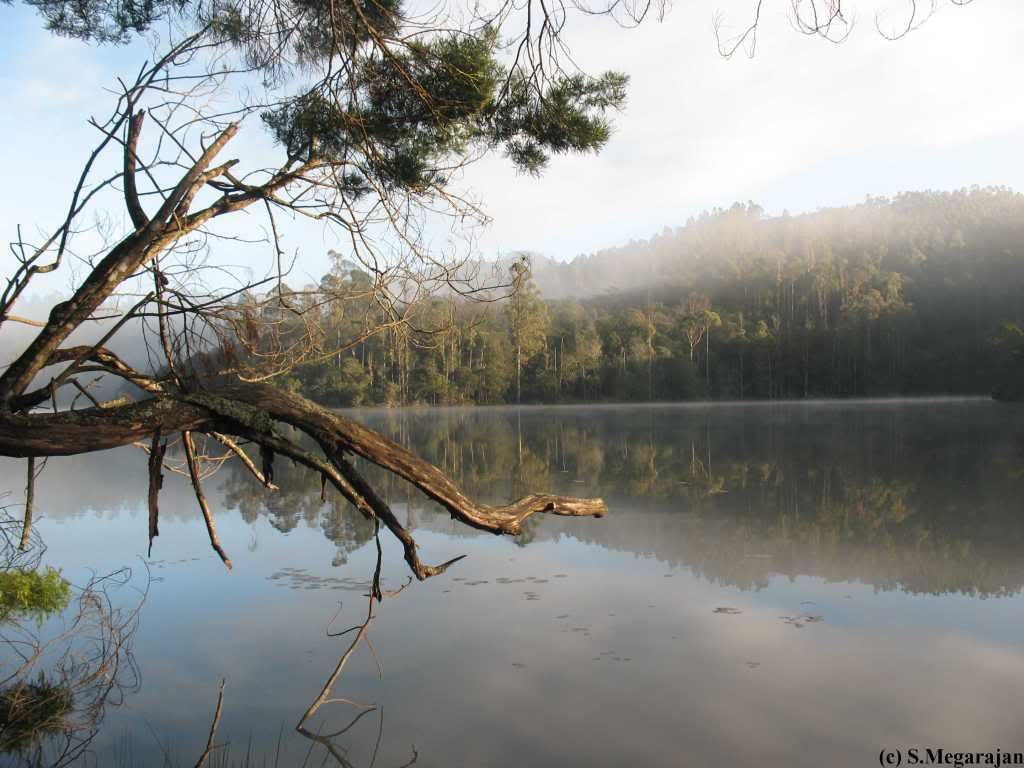 Srini was the only one and hence the most lucky one to get himself photographed at this place.
After the morning walk came to an end, we readied ourselves to start the days trek.