We are on Day 4 of the Nilgiris Trekking Expedition 2008 and if you missed out the previous days, check out the following.

Nilgiris Trek 2008 - Day 1

Nilgiris Trek 2008 - Day 2

Nilgiris Trek 2008 - Day 3

Nilgiris Trek 2008 - Day 4 - Trek to Murugamalai
Terrace Estate:
Terrace Estate in front of Murugamalai.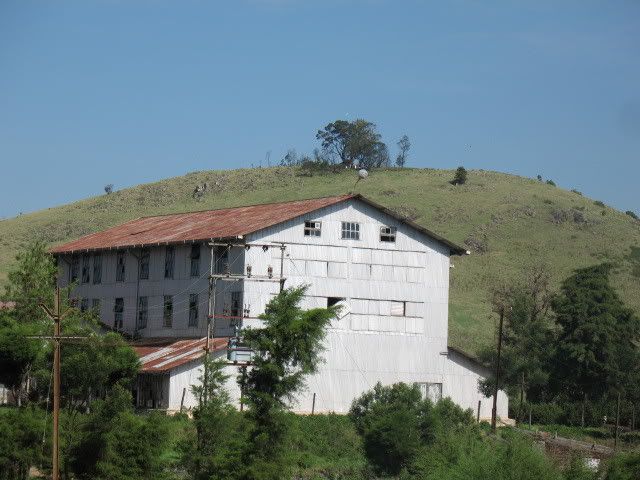 Leaving behind Muruga malai
Below is the other side of Murugamalai and like every "other" face it looks tough to conqer.
I am sure that the side from which we climbed was much easy than the other side which is visible in the below photo.
Main Trek:
The trek for today is from Pandiar Hills to Pykara.
Me, Saravanan, Srini and Sharath.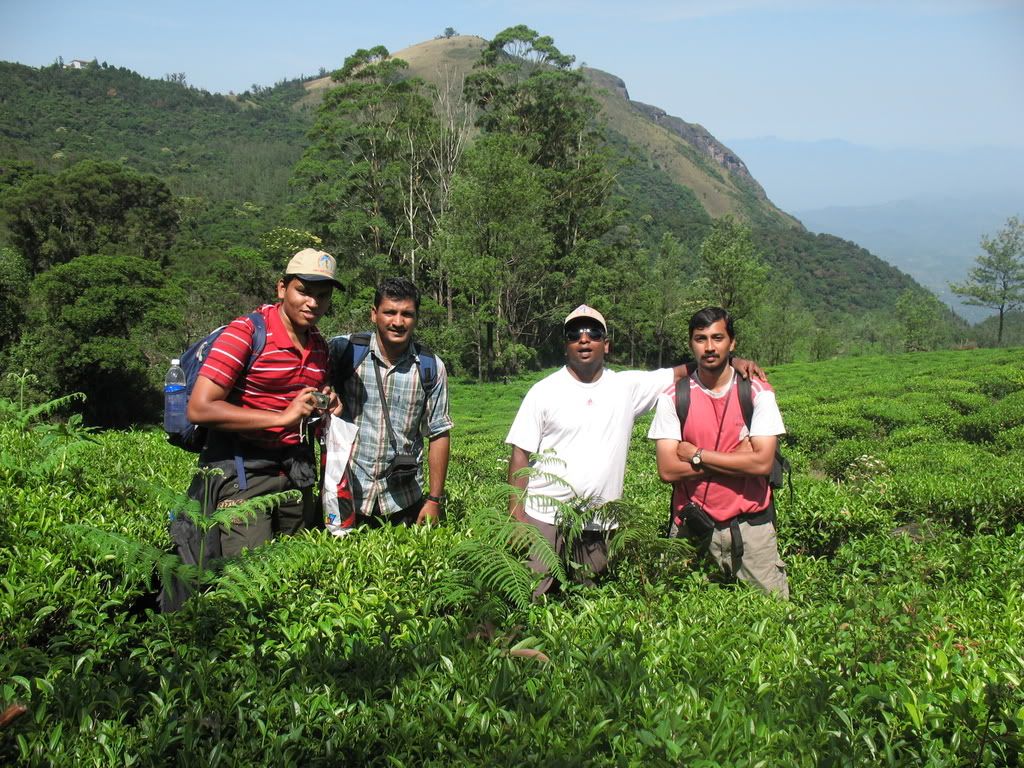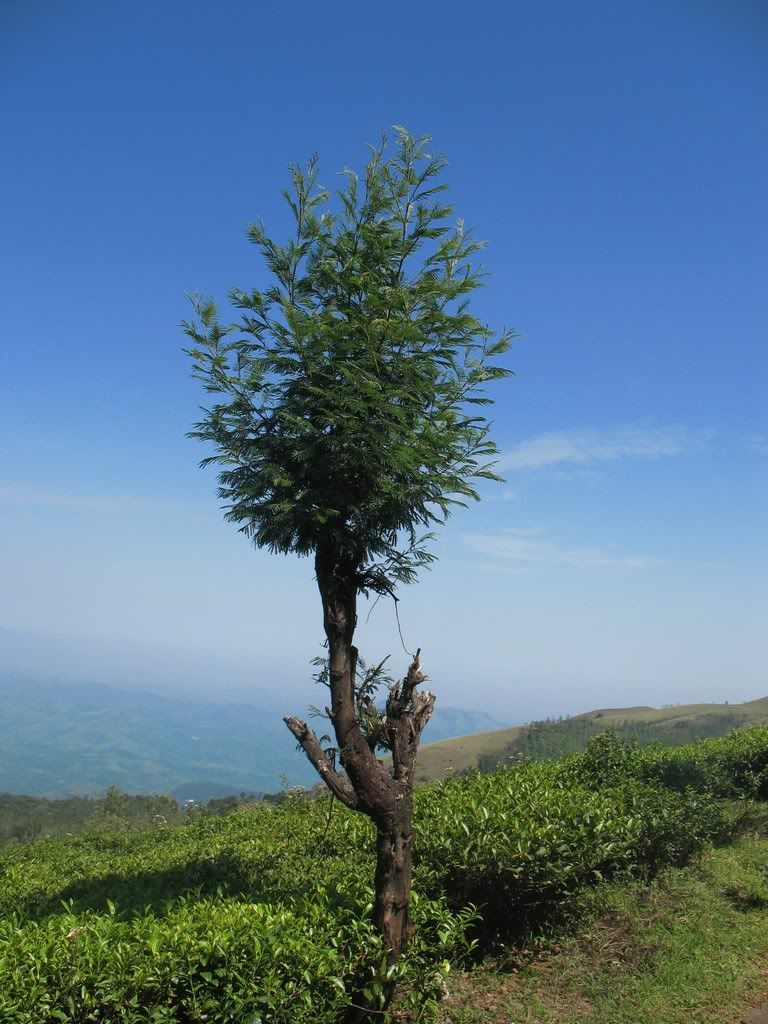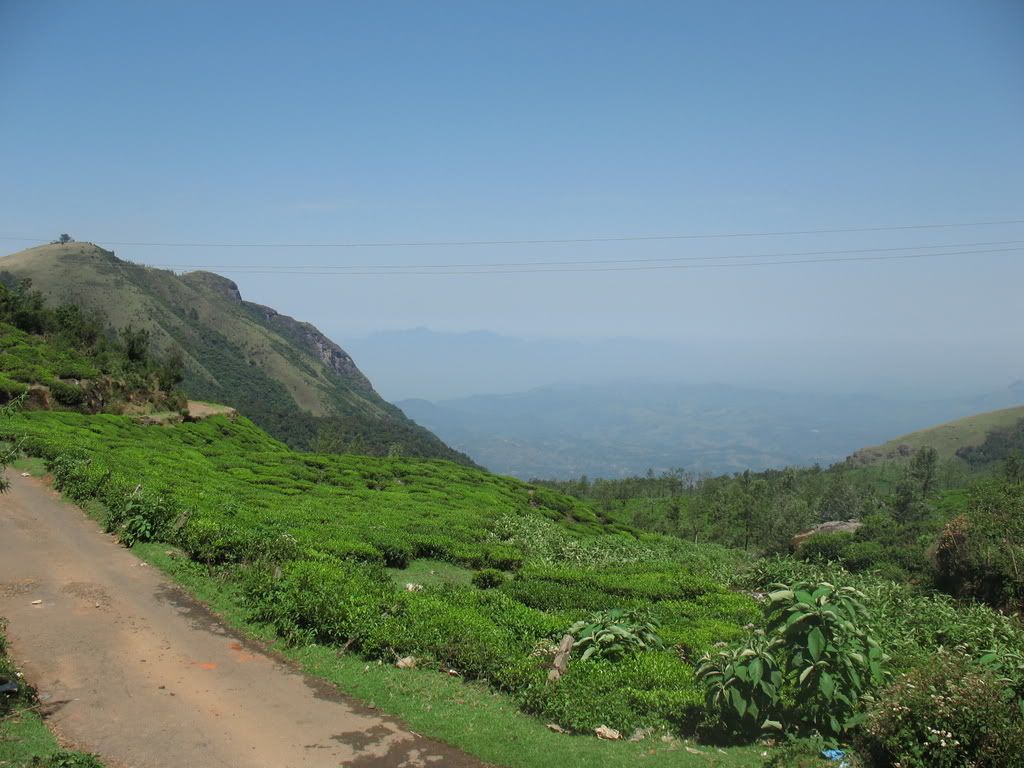 Temple :
A temple amidst the clouds.
Kolam outside the temple: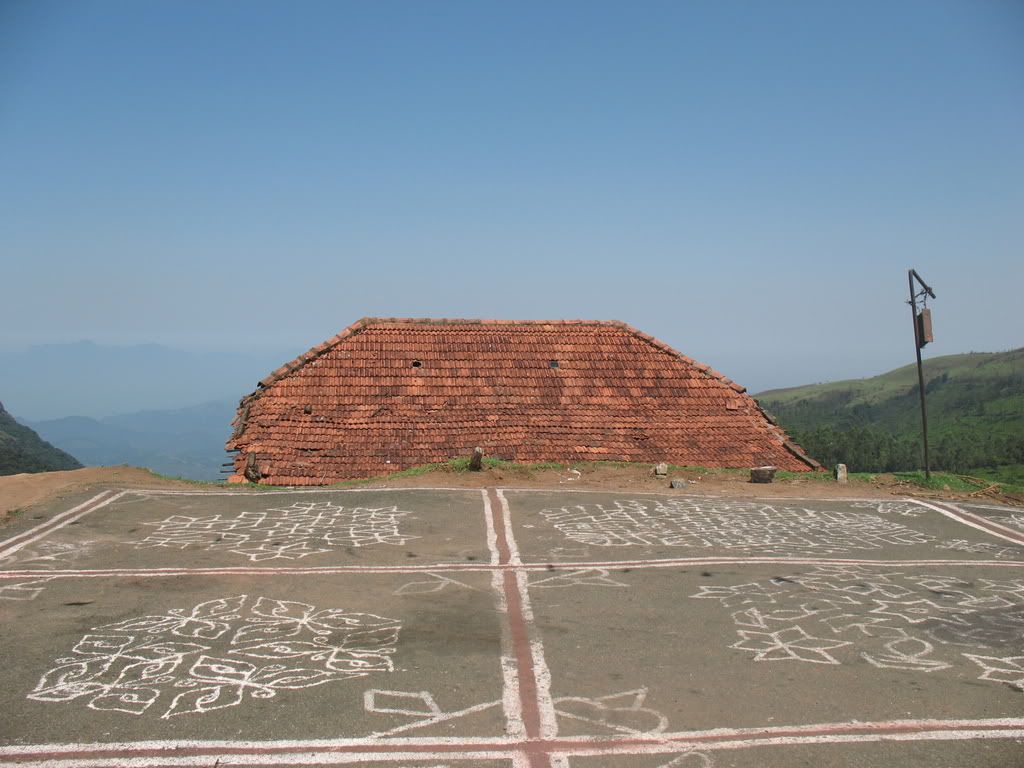 TR Bazaar
TR Bazaar is the place where we meet civilisation during this day and acts a resting place midway.
The Loner and the Group:
Resting after a steep climb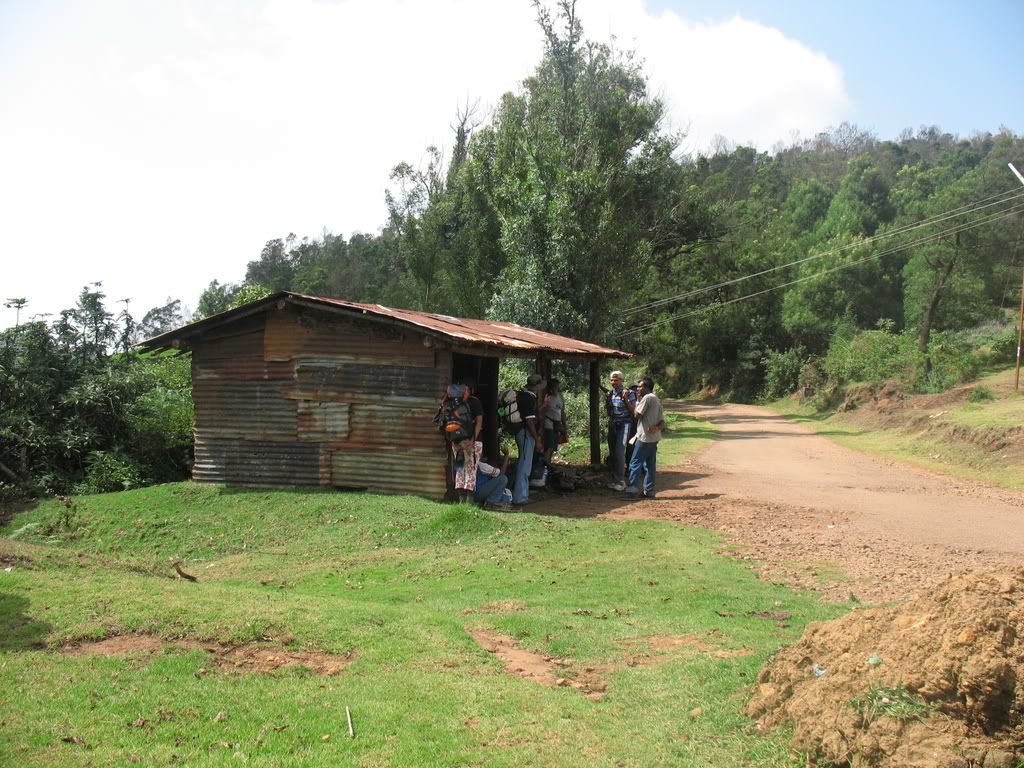 Stream: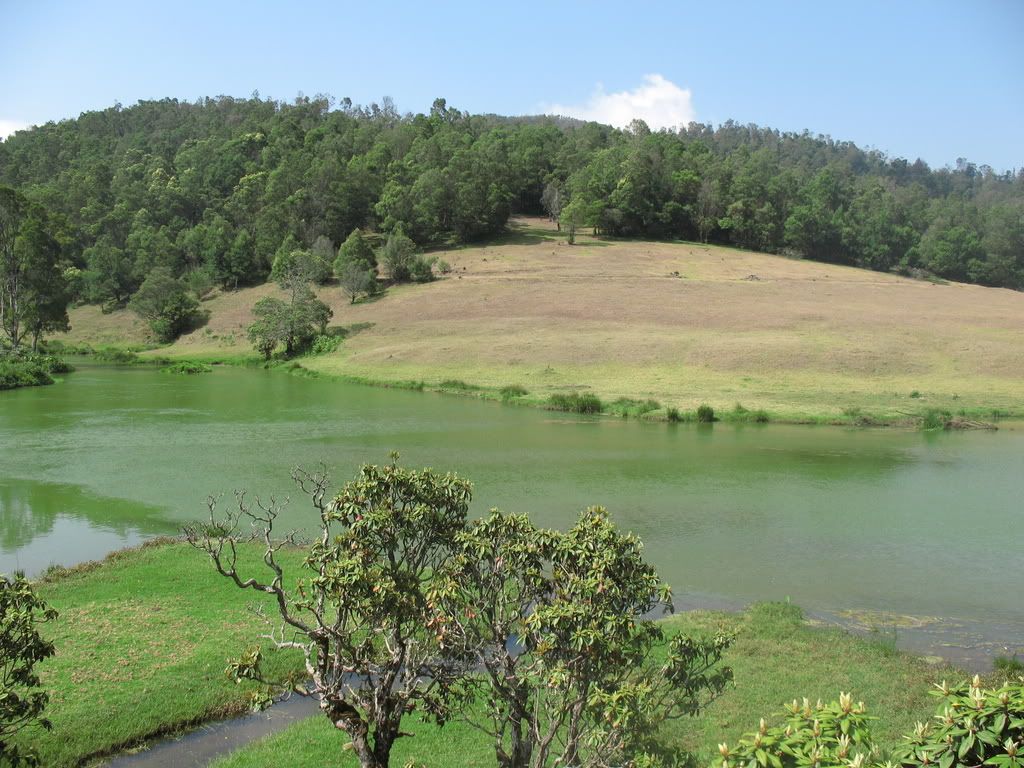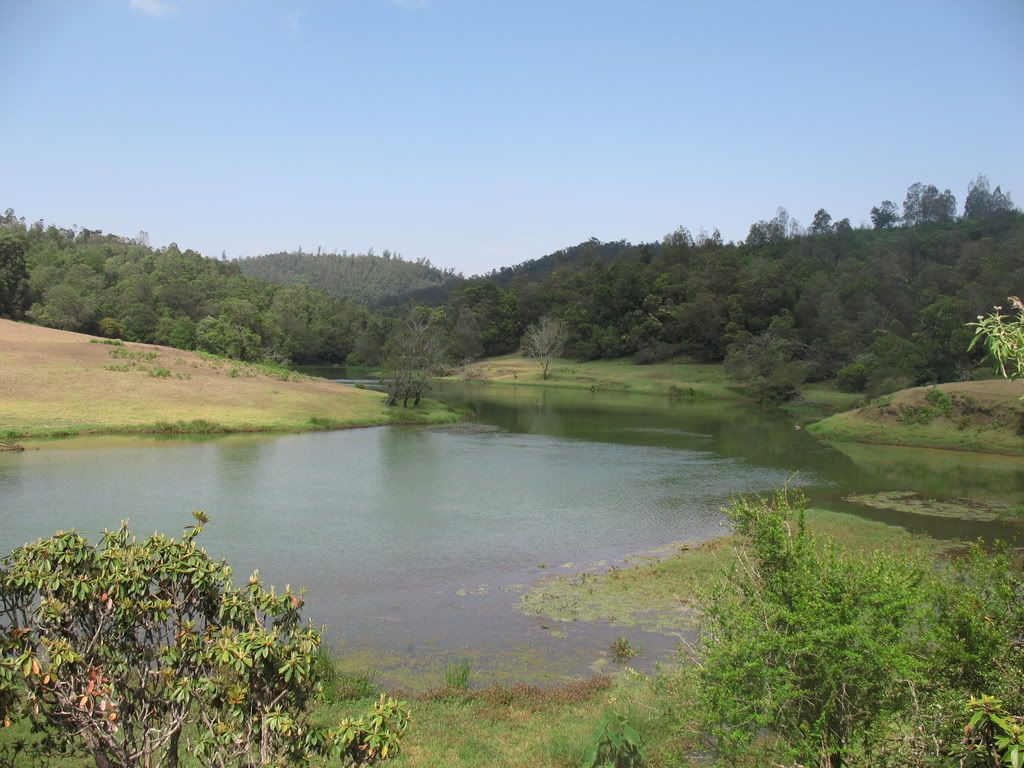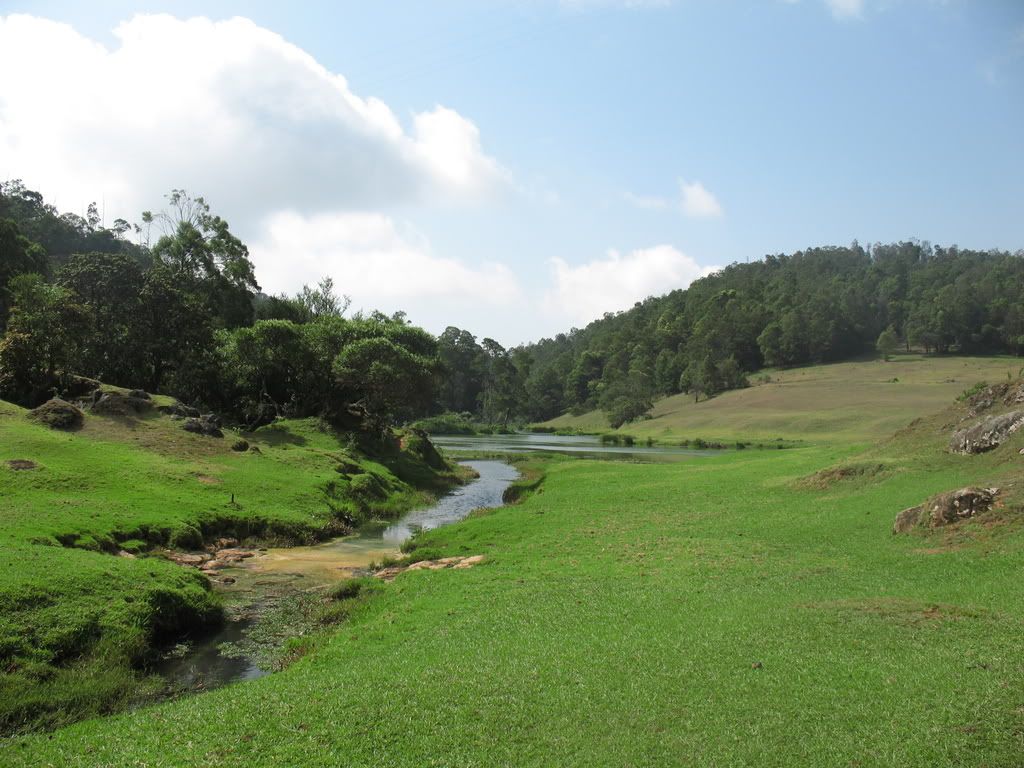 A Dragon Fly in flight:
Proof for the fact that Dragonfiles were the models for Helicopters.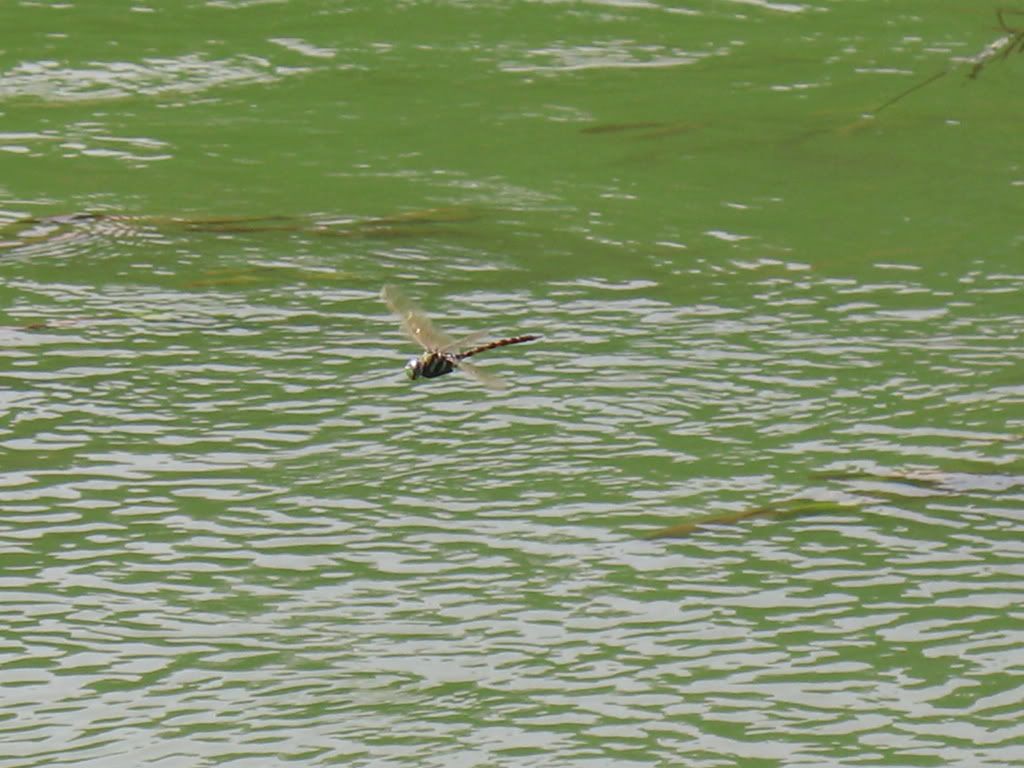 At the end of the main trek for this day we reached our basecamp Pykara which is nearby the Pykara Dam and the Pykara waterfalls.
Pykara :
When we reached the entry point for the waterfalls we were stopped by the watchman and cautioned that entry was till 6.00 P.M and we cannot enter.
After haggling for sometime, we blurted out that we were part of the trekking and then his respose changed drastically. We were allowed in and he told us that we should have this comunicated this fact before itself. I am glad that I became a member of YHAI.
When we reached Pykara, we were repeatedly warned by the locals that the water here was not fit for bathing and we should restrain from doing so.
And the falls proved it with a toxic chemical smell.
At the end, this day we trekked less since it was mostly over the road, enjoyed the surroundings more.