Date: 1 May 2008
Please have a look at the previous 4 Days Trek Photos and experiences.
Day 1
Day 2
Day 3
Day - 4 - Trek To Murugamalai
Day - 4 - Main Trek
Todays agenda is start from Pykara and reach Singara Basecamp near Mudumalai by evening.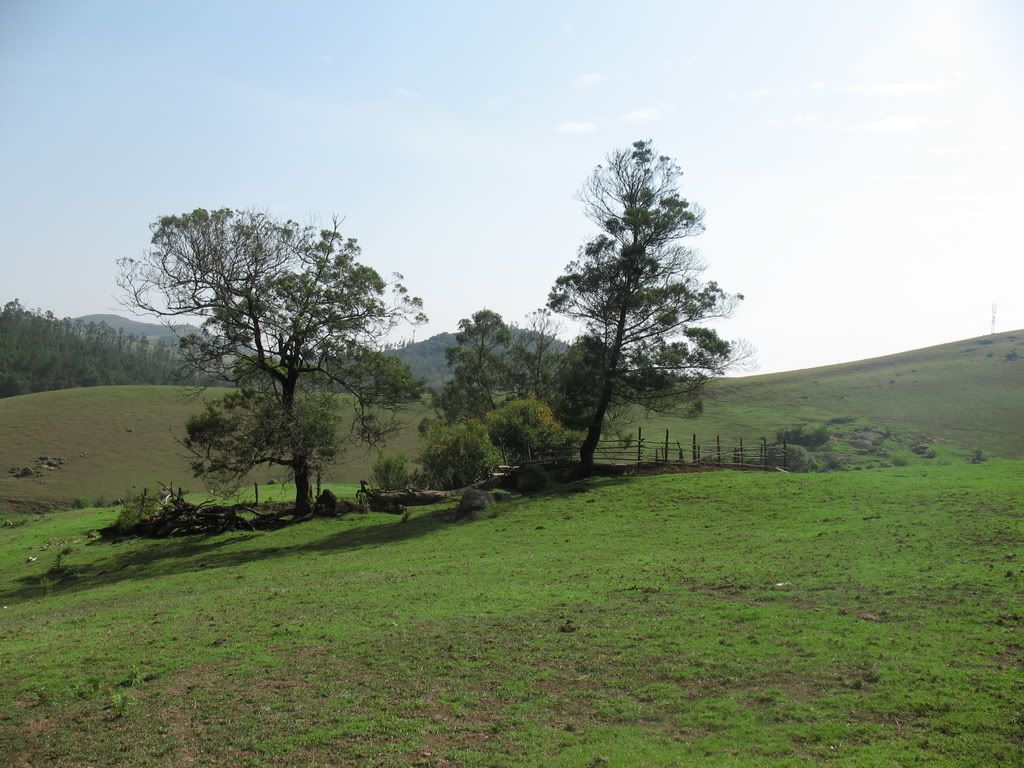 Wild buffaloes :
We came across a set of Buffaloes which though domesticated was clearly not happy with us in their place and were giving us a stern face.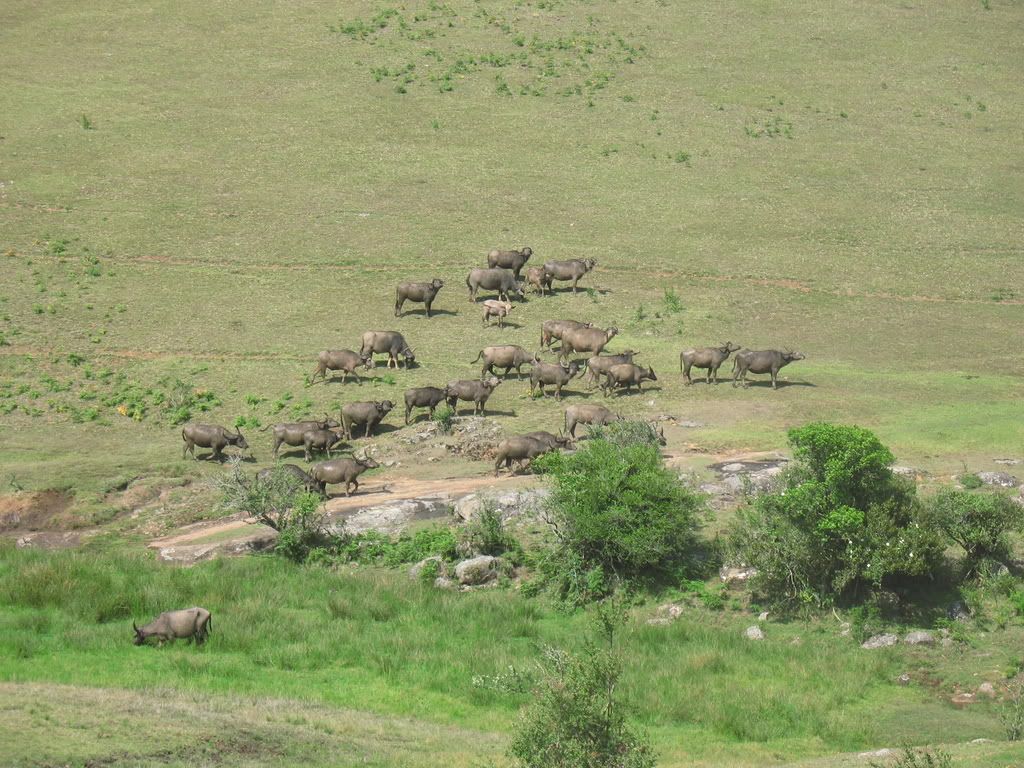 Wild Boar:
From the beginning of the trek, we were told that we would have chances of seeing wild animals in 5th day when we were near to Mudumalai and so everyone was on the lookout for anything that moved amidst the bushes.
By Chance I was at the front of the group and had the time to look properly when the guide showed us a animal. I zoomed in and took a photo. It turned out to be a wild boar. Even though It was just a wild boar and my photo of it was not that much good, I was able to convince the 4 kids who had come to the trek, that I was a Photographer from National Geographic. Even though they would not believe me, the situation of me being the only one to capture the first sighting of a animal in the trek helped and they decided I was indeed a Wildlife Photographer :-).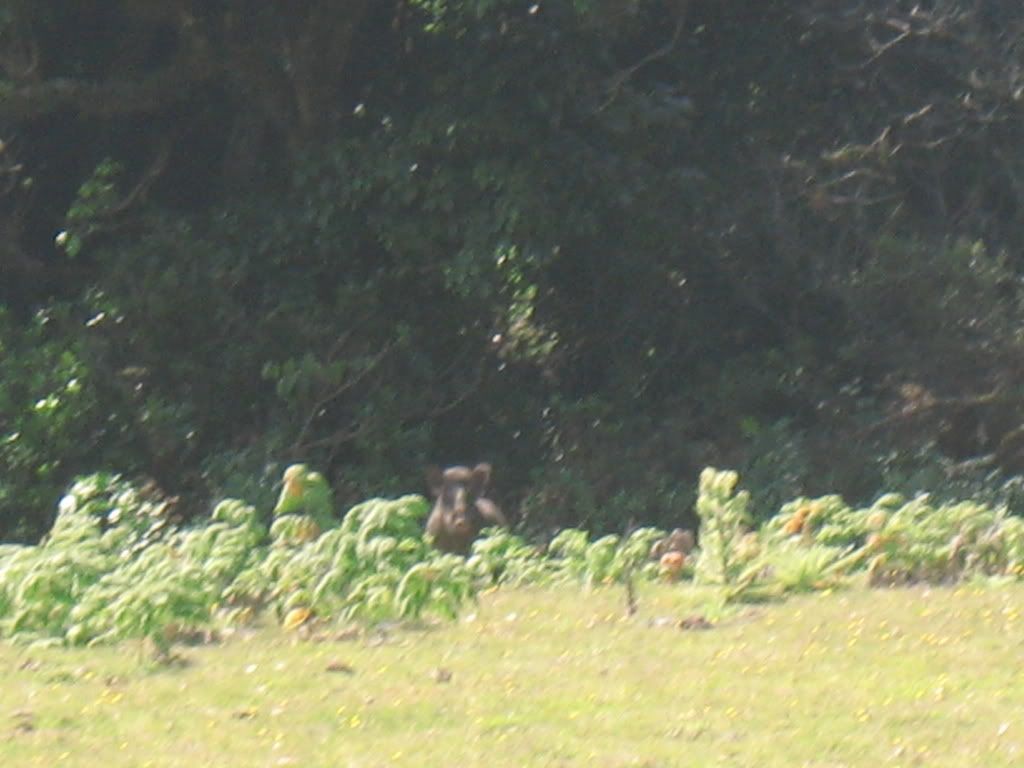 Hemanth :
Hemanth is from mysore and had not come with his family. It was good to see that he has come to a trip this much far without his family members accompanying him.
He reads books and has read the kannada version of Pappillon. Till this time, I have never heard of that book. I would have to get it and read it.
And he has not seen Roja, the movie.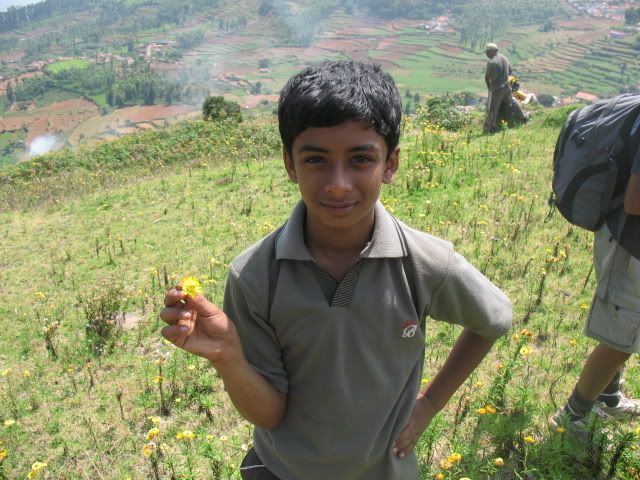 For most part of the day we trekked in the Route that was laid down by the Mysore rulers amidst the mountains.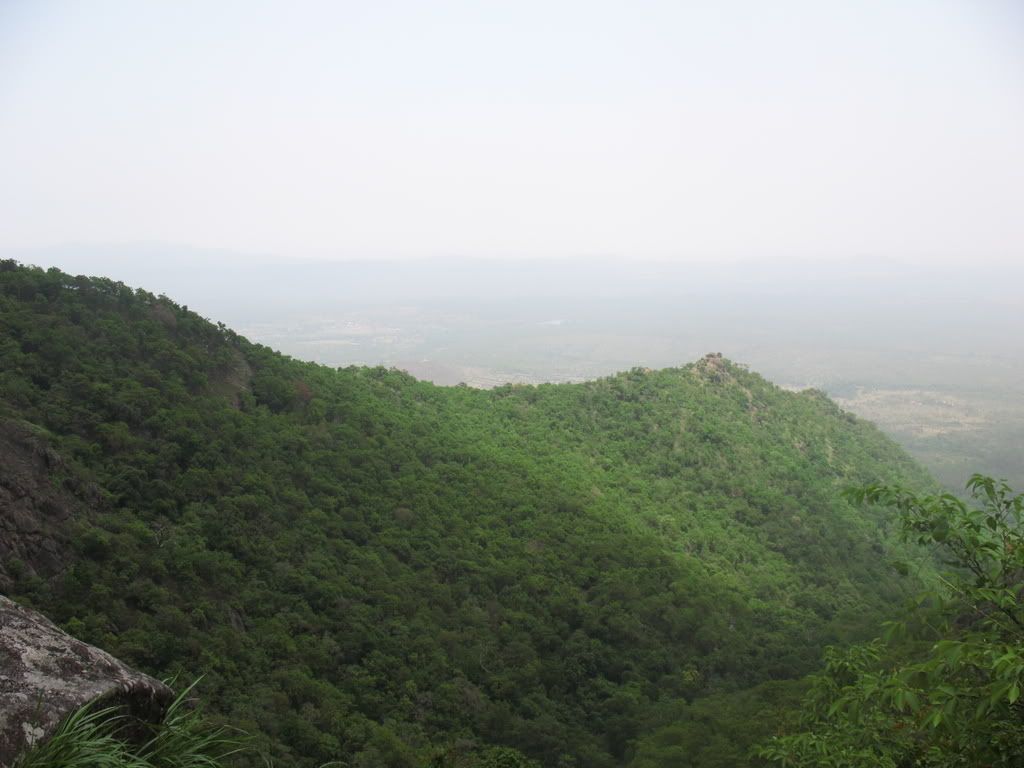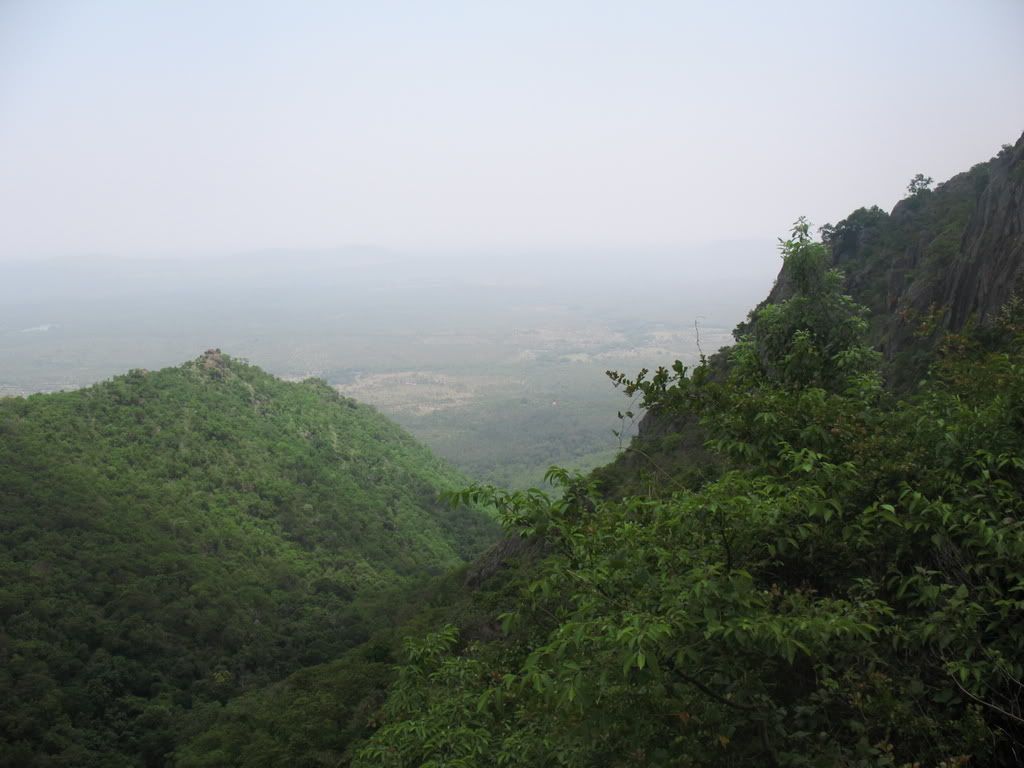 Bokkapuram in the distant :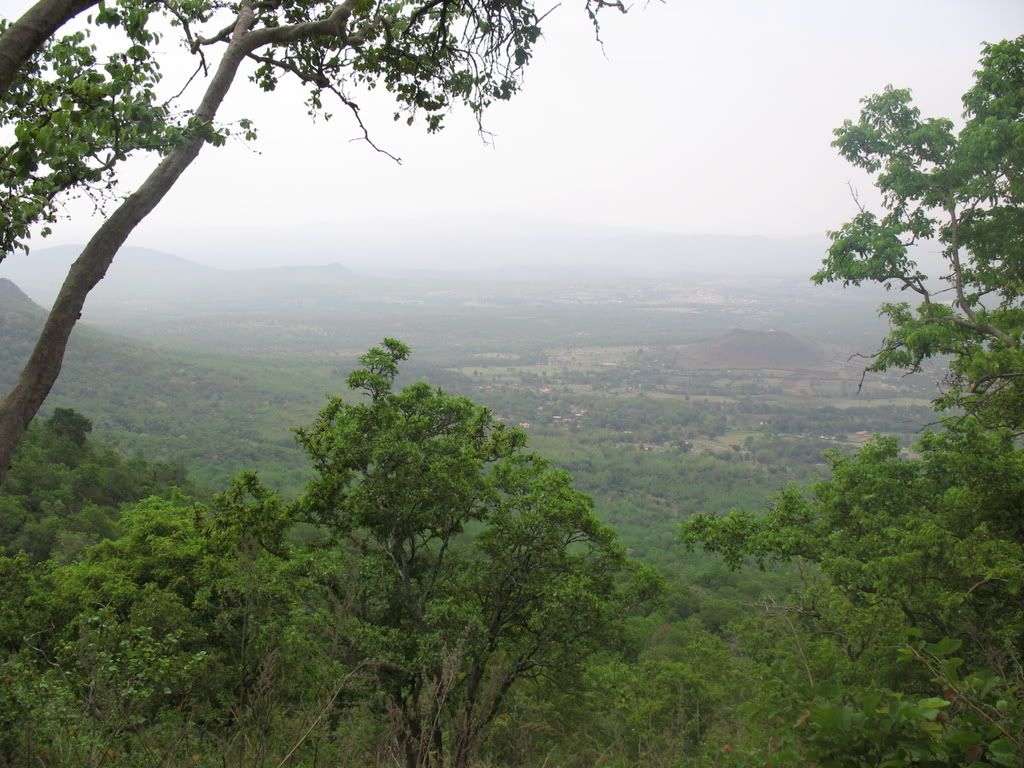 A good mountain to climb:
This mountain stood out amidst the surroundings and I wished that it would be bokkapuram, but sadly it wasnt and we did not visit tthis also.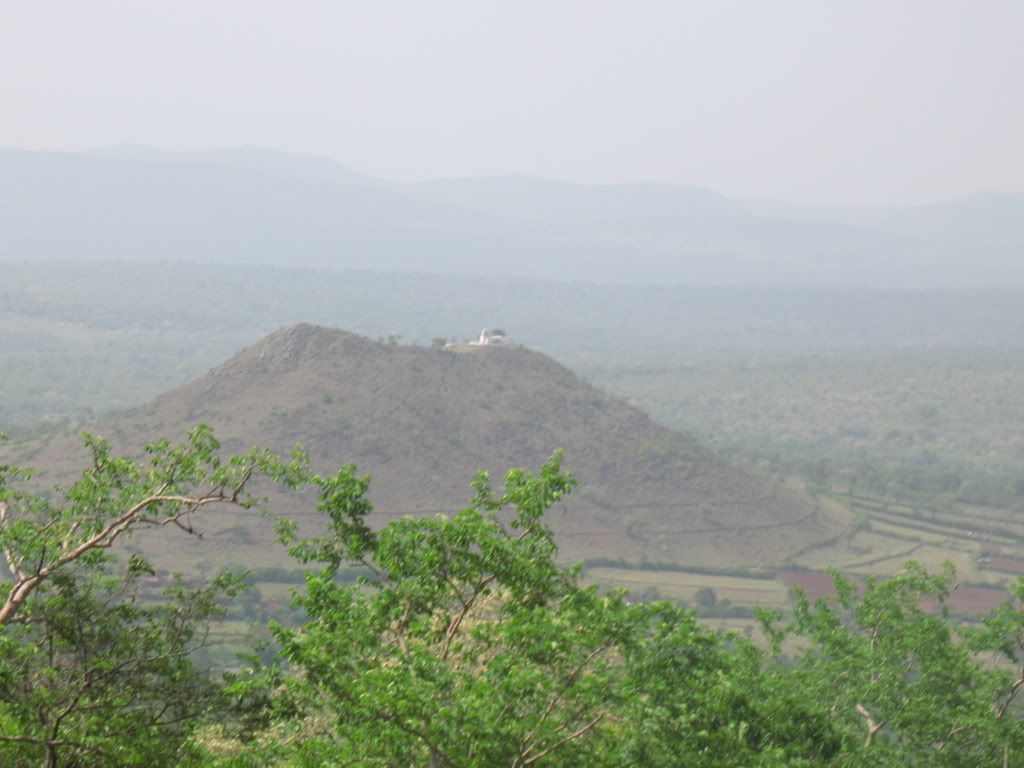 The mountain we had crossed
Bokkapuram Temple:
This is the temple where Veerappan used to come for worship.
Masinagudi:
Singara Basecamp:
Singara, though not exactly mudumalai is some 5 kms from Mudumalai and we were warned that the previous day elephants had broken the windows in the basecamp. I am not sure about it though.
Deer at Singara:
Basecamp: