Have a look at the previous days.
Day1
Day 2
Day 3 - Berijam lake
Day 3
Todays plan is to trek from Kavunji to Manavannur.
Kavunji Village :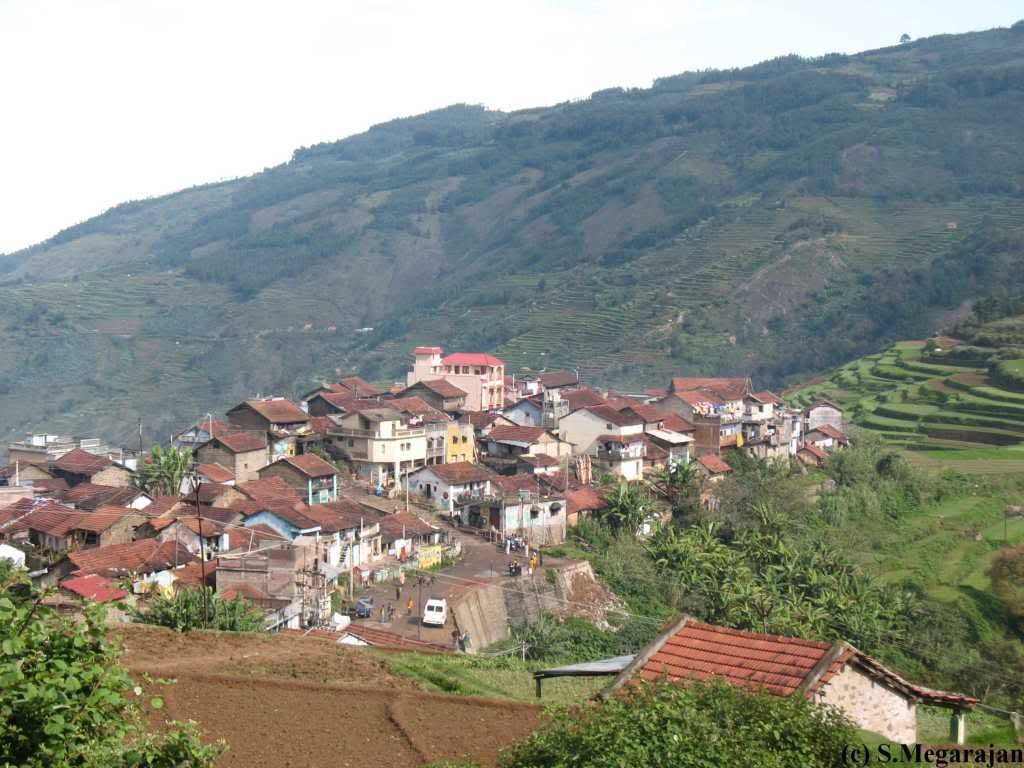 Perumal Kovil in the middle of mountains.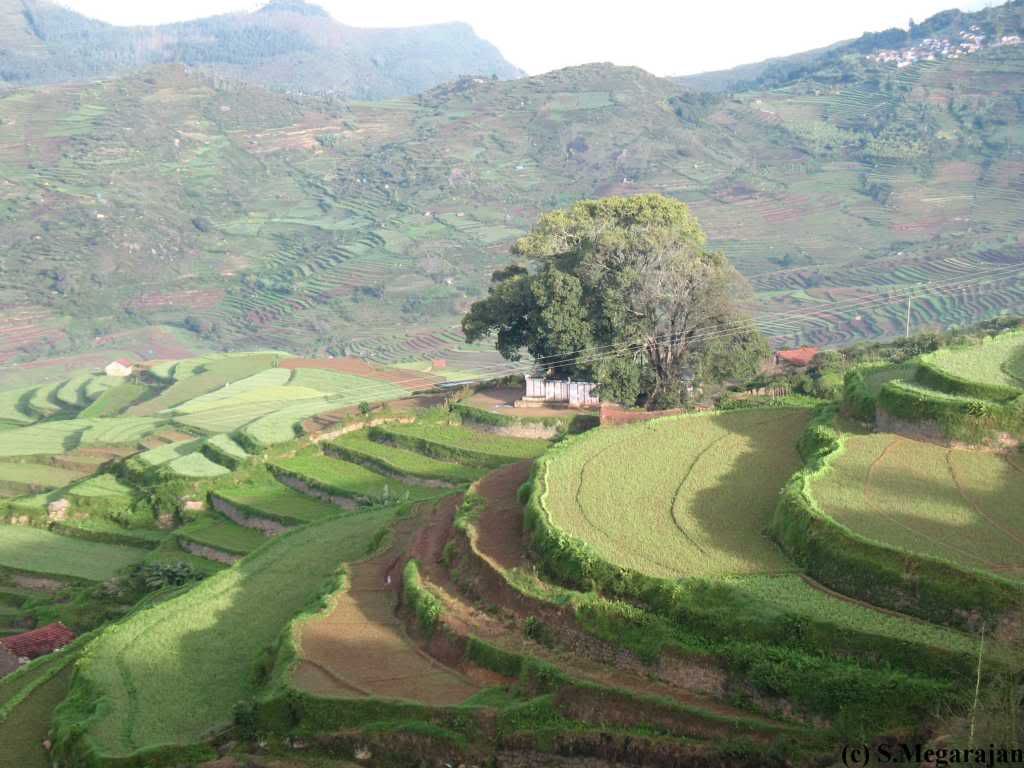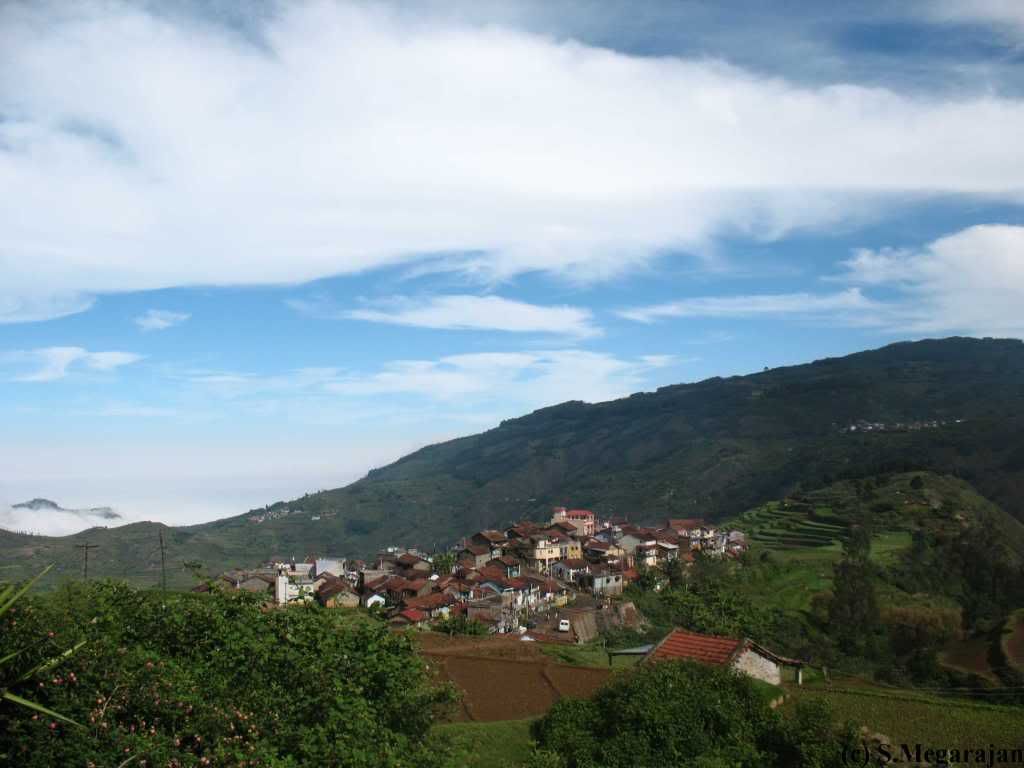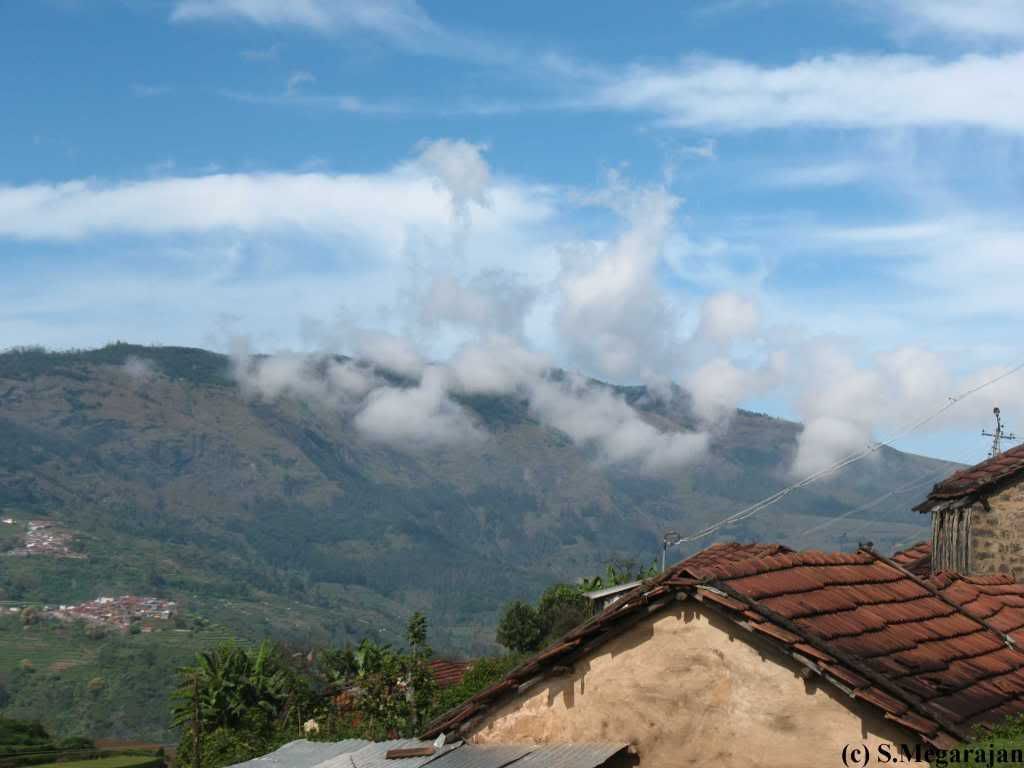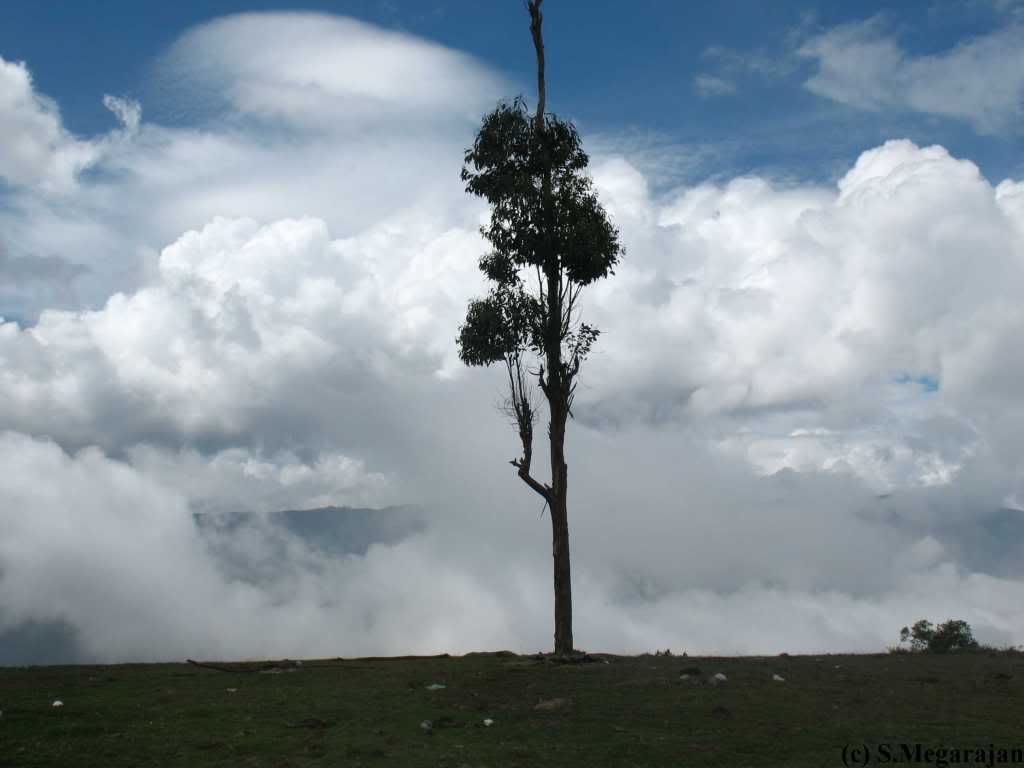 mphasis guys and us :
There were a set of guys from mphasis who shared the room with us at the first basecamp and hence had become comfortable with us over the days. The fact that couple of them were able to speak and understand tamil made it even more better.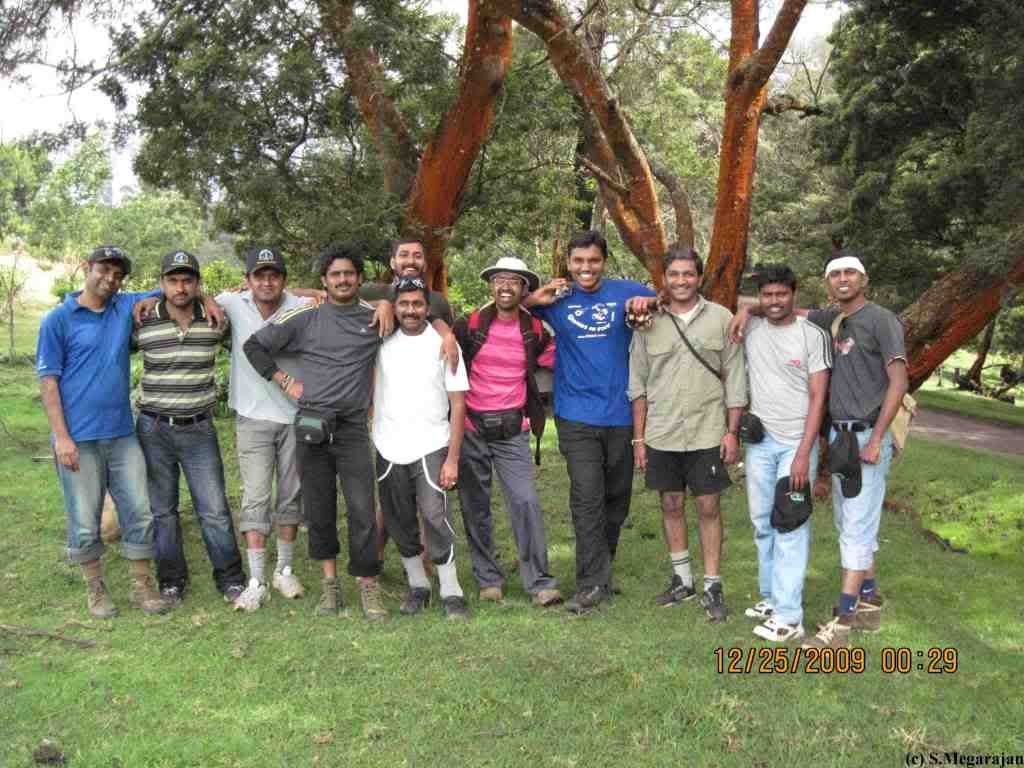 And you have to remember its not just Mphasis, its "Mphasis, an HP company". :-)
Lunch point :
Assistant Director Ponkumaran
After 2 days into the trek, at kavunji, we heard that a new person Ponkumarn had joined the trek and he was an assistant director of KS Ravikumar from Kollywood.
After lunch when we were near the end of the days trek and near the german farm, ponkumaran pointed out 2 burnt out trees and told that the "Maasi Maasi" song from Surya film Aadhavan was shot in that place with a huge set constructed there. Though I could never believe it fully at that time, now I have verified that he was indeed speaking the truth. When I saw the Aadhavan movie, the entire "maasi massi" song is shot in the place and even ponkumaran has played a small role in the movie.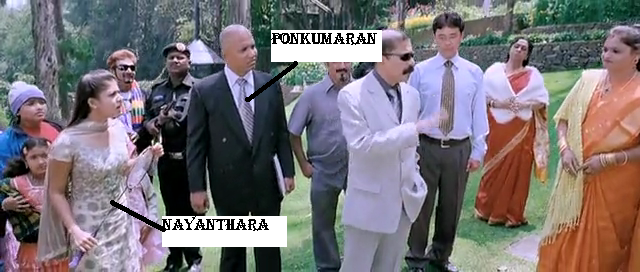 The following is the photo I took of the place.
the following is the scene from the song.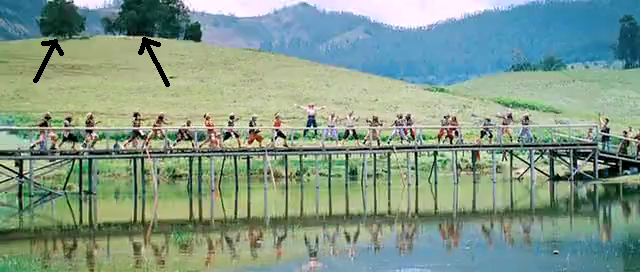 Now its clearly proved beyond doubt that the "Maasi maasi" song was shot here. :-)
In the Nilgiris Trek, It was climax location of "Roja".
In the Goa Trek, it was the Dona paula beach which figured in "Puthu Puthu Arthangal".
And now, in the kodai trek, it is the "maasi maasi" song from Aadhavan.